'Grace Unplugged' Soundtrack: Christian Voices Add to Glory to Redemptive Film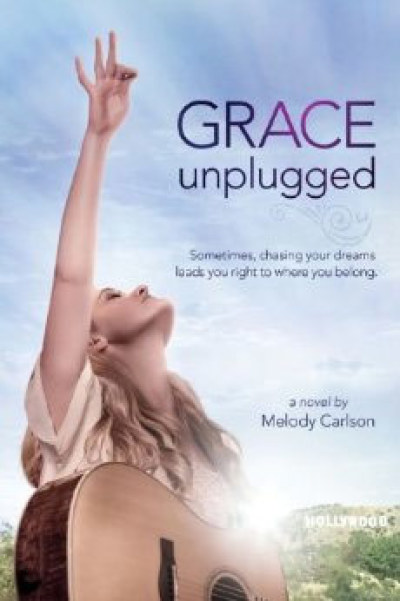 From the upcoming major motion picture "Grace Unplugged" comes the star-studded, inspirational soundtrack of the same title, in stores everywhere this week.
Starring Disney actress A.J. Michalka, "Grace Unplugged" follows one teenager's journey back to the church after pursuing what she thought would lead to happiness in Hollywood.
As Grace, Michalka portrays the defiant daughter of a worship leader who tests her faith when she chases stardom and starts a career in pop music. Before long, Grace is forced to come to terms with the true meaning of success in the film.
With tracks such as "All I've Ever Needed," the powerful soundtrack grants audience members of "Grace Unplugged" a deeper understanding of Grace's struggle to admit fault and find her way back to God.
The first track on the CD, "All I've Ever Needed," sings of coming clean with God and asking for forgiveness.
"Honestly, its time for honesty / My heart is on my sleeve So will you hear me out," Michalka sings on the track.
"I've chased a million things / Bright lights and empty dreams," the actress sings in the chorus.
"Lord all I ever needed was your love," the uplifting song implores.
Watch the video for "All I've Ever Needed" which includes clips from "Grace Unplugged" on YouTube " target="_blank">here.
While Michalka is the main star of the movie, she also sings "Desert Song, "Misunderstood," and "You Never Let Go" (with James Denton) on the soundtrack.
However, Michalka is not the only artist featured on the "Grace Unplugged" soundtrack. The actress is joined on the album by music superstars including Jamie Grace, Chris Tomlin, TobyMac and Colton Dixon, among many more.
In addition to Michalka's four songs, the album includes Jamie Grace singing "Holding On" and "Steal My Show" sung by tobyMac, while Chris Tomlin offers his talents on "Our God."
The remaining track list is as follows: "In and Out of Time" by Colton Dixon, "The Void" by Nine Lashes, "The Space Between Us" by Shawn McDonald, "Welcome to Daylight" by Luminate, and finally "Amazing Grace" via instrumentalist Josh Wilson.
"Grace Unplugged" the soundtrack is in stores now, while the major motion film starring Michalka, "Desperate Housewives" star James Denton, Kevin Pollak, and Jamie Grace hits theaters on Oct. 4.
Watch the trailer for the film " target="_blank">here.