Grandson of Westboro Baptist Church Founder Fred Phelps Explains Why He Left: 'I Felt Like There Was a General Lack of Empathy From My Parents'
 A grandson of the late Westboro Baptist Church pastor Fred Phelps became the fourth member of his immediate family to leave the church earlier this year.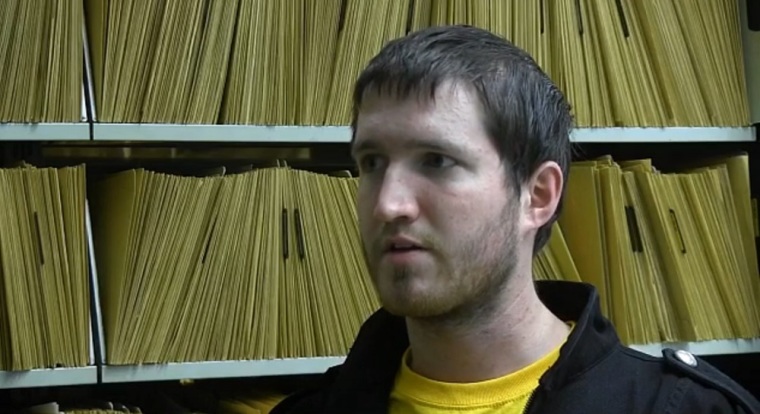 Zach Phelps-Roper, the son of Brent Roper and Shirley Phelps-Roper, said that his decision ultimately came down to "a general lack of empathy from my parents and some people in the church."
"I just felt like outside of the church I would go and meet people — total strangers — and they would approach me with an open mind and it was like they gave me unconditional love," Phelps-Roper explained to The Topeka Capitol-Journal.
Phelps-Roper, 23, noted that he had started having doubts about his church from the time he was 18; he believes he started picketing churches when he was 3 or 4. One of the first catalysts that led him to question his faith and worldview was his growing frustration at the angry and vindictive God that WBC believed in.
"I viewed my Creator as sadistic," Phelps-Roper said. "He sent them to hell because they sinned, but He compelled them to sin. I felt it was an injustice."
Yet Phelps-Roper did not find that his family was a safe space to question his beliefs. Further, frequently a victim of severe back pain, he often found that family members accused him of using it for attention. When he announced his aspirations of becoming a doctor, only his grandmother, whom the TPJ described as "the most empathetic person he has ever known," after his grandfather, told him that he could not do that because pursuing medicine would get in the way of the family's political work.
Because of his love for her — and her pleas that he stay in WBC — Phelps-Roper several times delayed leaving his family. Finally, he came to the conclusion that he might not need the "righteousness of Jesus Christ," and that he, too, was a hypocrite, at times.
 "I didn't want to be there, but at the same time, I did," he said. "Something just didn't feel right."
Since his departure roughly a month before his grandfather died in March, Phelps-Roper has been able to reconnect with many of the family members he had been banned from communicating with while living with his family.
"I miss my grandma a lot," said Phelps-Roper. "But I want to be respectful to my parents' wishes."
Phelps Roper believes that his family is living out their beliefs the best way they know how.
"I felt so sad and so guilty that I couldn't move anything [when I left]," he said. "I didn't want to leave them. I love my family. But they are not willing, at this point in time, to listen to other perspectives."
Phelps-Roper is not entirely sure where he stands on faith matters but says he still believes in God.
"I still believe. I'm being led by my Creator here," he said. "I'm just not sure what His name is. I am sure He is one who has unconditional love for His creatures."