'Greenleaf' Actor Keith David Reveals Best Part of Playing a Pastor in Oprah's New Church Drama
'Greenleaf' Actor Keith David Reveals Best Part of Playing a Pastor in Oprah's New Church Drama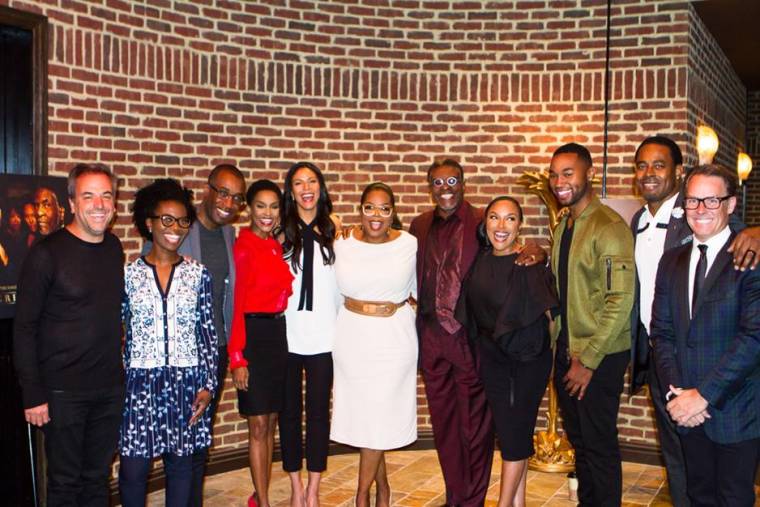 After acting in over 100 films, Keith David says there's something different about playing the role of bishop in Oprah Winfrey's upcoming church-centered drama "Greenleaf."
David, who will star as Bishop James Greenleaf in the OWN dramatic series about the Greenleaf family and the dysfunction that surrounds their megachurch, says even though he's played a preacher before, in the new series he's able to "explore him more fully than most other ones I've played before. What I love about this exploration is that this preacher is just a man. Either you want to be like him or you don't want to be like him — that's ministry."
When Oprah Winfrey asked David what it's like to preach from the pulpit with the bishop's robe on, he described it as an interesting experience. "Being able to find a scripture that's going to be significant for today, and for your life right now and to resonate, it's wonderful," he says in an interview with Winfrey about the series.
Winfrey told David that after she read the first world of the script, she immediately knew she wanted to cast him for the series, which she is executive producing.
Before "Greenleaf" aired on the OWN network, Winfrey said she needed to have a conversation with Bishop T.D. Jakes of The Potter's House in Dallas, Texas, to let him know the series was not based on his family or the church.
"I spoke to T.D. Jakes and said: 'I just want you to know I'm doing a show about a megachurch and the only resemblance to you, is that our main character is called Bishop and you're a bishop.' And he says, 'I'm happy to hear that because I've heard something's about it …,'" Winfrey recalled in a question-and-answer session, according to Eurweb.
"I said, 'I just want you to know, from my lips to your ears, I have nothing but deep respect and regard for the church. I, Oprah Winfrey, am going to do nothing, ever, that disrespects the church."
While she made him comfortable with her respect for the church, she also revealed that the show would point out flaws in people who attended church.
"I am, who I am, sitting here today, because of the black church. But there are some people in the church with some flaws … we might be talking about that," she said. "It has nothing to do with you.' And he said, 'alright, can you send me a ticket?'"
When The Christian Post attended a screening of the show's first episode, co-creator Winfrey spoke about why she believes creating a new series centered around the church is important.
"I think it's a platform that nobody has actually explored. I grew up in the black church. I wouldn't be who I am without it," said Winfrey, who also stars in the show as Mavis McCready. "My speaking to the writers room on the very first day and my conversations with [creator Craig Wright] were all about, 'look, this is not just a church. It's the nurse, doctor, lawyer, psychologist, our therapy, nurturer, support, it's our rock."
Greenleaf will air at 10 p.m. ET on OWN June 21 and June 22.