Greg Laurie Answers: Did People Who Died Before Jesus' Resurrection Go to Heaven or Hell?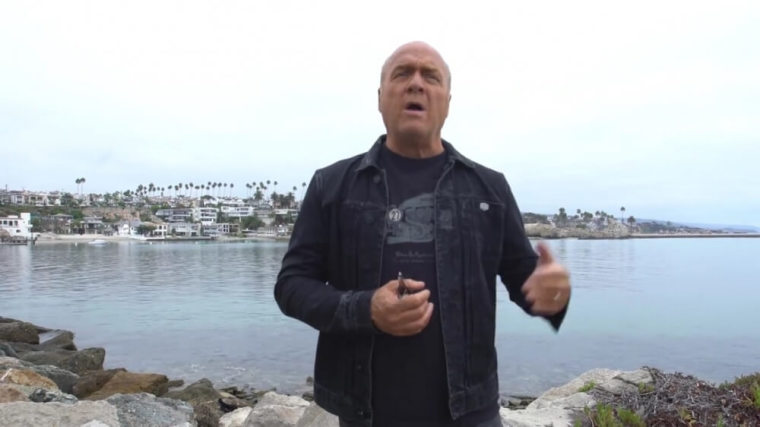 Pastor Greg Laurie of Harvest Christian Fellowship in Riverside, California, answers the question of what happened to people before the Resurrection of Jesus Christ, and whether they ended up in Heaven or Hell.
Laurie said in a Facebook video on Tuesday that in his view, the correct answer is "neither."
"They went to Hades," he explained.
"Jesus told a story of two men who died. One was named Lazarus; the other was a rich man," he added, referring to Luke 16:19–31 as found in the Bible, noting that Lazarus was a godly man, while the other was ungodly.
"So they went into the afterlife — one went to a place of comfort, that would be Lazarus; and one went to a place of torment. When people died in the Old Testament believing in the coming Messiah, they went into this place of comfort, as Jesus said, in Abraham's bosom," he continued.
Laurie said that after Christ died on the cross and rose again from the dead, all the occupants of the comfort sections of Hades went into the presence of God, while all the unbelievers in Hades ended up in the lake of fire.
Websites such as Got Questions, which delve into questions about the Bible, offer similar answers.
"Luke 16:19–31 shows that, prior to Christ's resurrection, Hades was divided into two realms: a place of comfort where Lazarus was (Abraham's bosom or Abraham's side) and a place of torment where the rich man was (Hell)," according to Got Questions.
"Lazarus's place of comfort is elsewhere called 'paradise' (Luke 23:43). The place of torment is called 'Gehenna' in the Greek in Mark 9:45. Between paradise and Hell (the two districts of Hades) there was 'a great chasm' (Luke 16:26). The fact that no one could cross this chasm indicates that, after death, one's fate is sealed."
Christian Apologetics and Research Ministry President and Founder Matt Slick said in a column posted on his website that people before Christ's time were also saved by faith.
"The people of the Old Testament time looked forward to the coming Messiah. They trusted God according to the knowledge that they had — as would all people everywhere who were to have faith in God," Slick explained.
"Those who died before Jesus never had the opportunity to trust in him because His crucifixion hadn't happened yet, but they were saved by faith the same as we are," he added.
Laurie has preached on the subjects of Heaven and Hell on a number of occasions, and in April said that people make up their own decision on where they will end up.
"The impossibility of crossing from one side to another, from a place of comfort 'to Abraham's side,' where Lazarus was, to the place of torment, where this other man was, suggests that a person's eternal destiny is settled here and now and not in some future world. Some people think they'll work it out later. But they had better work it out now," Laurie warned back then.
"The fact of the matter is that you determine now where you will spend eternity. There are no changes later."