Greg Laurie, Jim Wallis, Diverse Group of Evangelicals Unite in Prayer for Korean Peninsula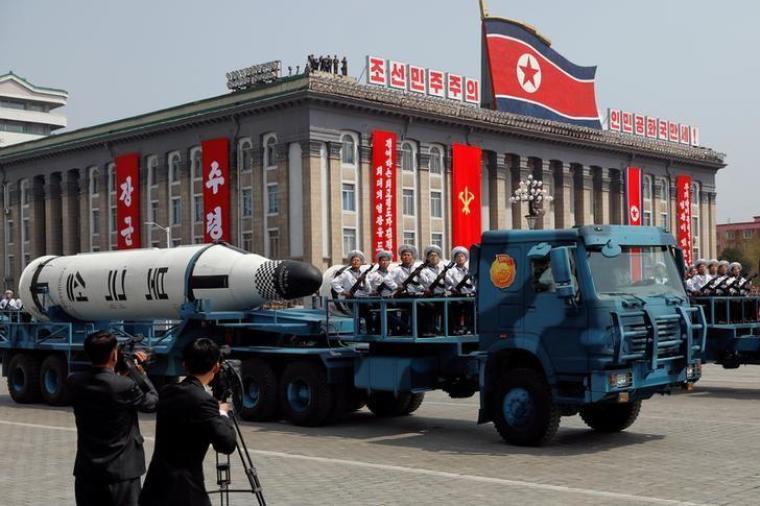 A politically diverse group of over 80 prominent evangelical leaders, spanning from former Southern Baptist Convention presidents Ronnie Floyd and Jack Graham to Sojourners founder Jim Wallis, have signed a joint statement calling for united prayer for peace in the Korean Peninsula.
"As American Christians with diverse approaches to force and nonviolence and yet all committed to pursuing peaceful relations among people and nations, we unite in prayer for permanent peace on the Korean Peninsula," the statement released Tuesday reads. "We do this mindful of the millions of lives, including more than 230,000 Americans, that would be threatened by an escalation of conflict there."
The statement explains that the leaders are "heartened by proposals for dialogue" that have emerged between the U.S. and North Korea amid reports of a possible meeting between President Donald Trump and Supreme Leader Kim Jong Un.
The document adds that such dialogue would come at a time when "tensions seemed to be marching our countries perilously in the direction of greater conflict."
"Too much is made of evangelicals and politics in this country when in reality our engagement in the public square represents a very small part of our focus and that engagement is focused on a few areas of theological conviction like the sanctity of human life," informal Trump administration adviser and human rights activist Johnnie Moore told The Christian Post Tuesday.
"So as saber-rattling has given way to a little bit of hope and possible dialogue, we thought it was an appropriate time to call the widest possible group of evangelicals to a concerted effort to pray for a peaceful resolution, principally for the good of the people on the Korean Peninsula, many of whom are brothers and sisters in Christ and all of whom are made in the image of God." 
The signed document calls on Christians to pray for "a just and peaceful resolution."
"We pray for wisdom for our political, diplomatic and military leaders as they work across differences toward a goal of peace, security and freedom. We pray that God will bless the efforts of citizens who seek to bridge the vast differences between our countries," it states.
"Decades of people-to-people contact between North Korea and the United States — through business, educational and other humanitarian exchanges — have put a human face on those who are sometimes characterized by one another as enemies. So, we pray with empathy and in a spirit of friendship, noting the image of God in every human being."
The leaders assured that they do not view the North Korean people as "enemies."
"On the contrary, we desire only the best for the people of North Korea," they said.
The statement was spearheaded by Leith Anderson, president of the National Association of Evangelicals; John Hartley, chair of the Evangelicals for Peace network; Nikki Toyama-Szeto, executive director of Evangelicals for Social Action; Hyepin Im, CEO of Faith and Community Empowerment (formerly known as Korean Churches for Community Development); and Moore.
The statement was signed onto by evangelical leaders of various backgrounds and political persuasions.
Along with Graham and Floyd, included as signatories are right-leaning evangelicals like Greg Laurie, conservative radio host Eric Metaxas, Maryland Bishop Harry Jackson, leading SBC ethicist Russell Moore and National Hispanic Leadership Conference President Samuel Rodriguez and others.
Also included are some left-leaning evangelicals such as Wallis, North Park University professor Soong-Chan Rah and Freedom Road founder Lisa Sharon Harper.
Additionally, the statement was signed by Noel Castellanos, president of Christian Community Development Association; megachurch pastor Jentezen Franklin; Gabriel Salguero, president of the National Latino Evangelical Coalition; World Relief President Scott Arbeiter; and Wheaton College President Philip Ryken.
Moore, a public relations executive and former senior vice president for communications at Liberty University, warned that it is "all for naught if Christians don't respond to our call."
"We envision every Christian praying every day for the people of North Korea and that there will be a peaceful and permanent resolution to this persistent conflict that has threatened and hurt way too many people and for far too long," he said.