Greg Laurie on Manchester Terror Attack: 'There Is a Spiritual Element in Play Here'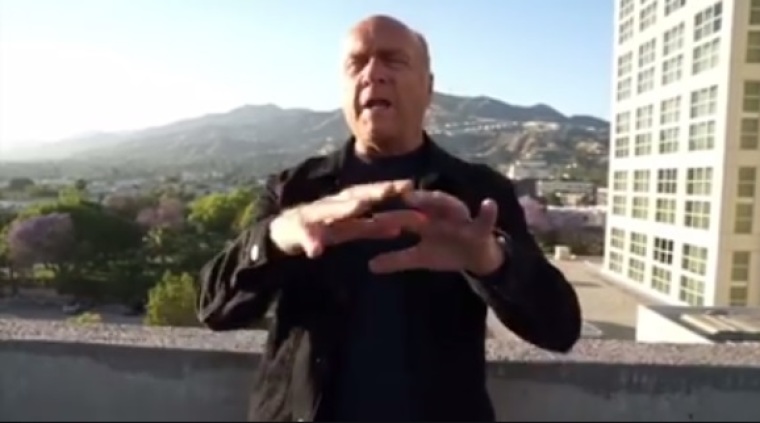 Evangelists Greg Laurie and Franklin Graham have taken to their social media pages to comment on Monday night's bombing in Manchester, England, that the Islamic State terrorist group has claimed responsibility for.
After hearing the news of the explosion outside of Manchester Arena during an Ariana Grande concern that killed at least 22 people and injured 59 others, Laurie, the senior pastor at Harvest Christian Fellowship in Riverside, California, posted a short video to his Facebook page on Monday night instructing viewers to pray for the protection of the United States and for the people in England.
"I just heard the horrible news about what appears to be a terrorist attack in Manchester, England," Lurie said. "This is horrible and this is happening while our president is meeting with leaders to try to fight terrorism. Listen folks, we need to realize that there is a spiritual dynamic in play here. When our president says this is good versus evil, there is a lot of truth to that."
Laurie was referring to the speech that President Donald Trump gave on Sunday when he spoke before a gathering of over 50 Muslim leaders at the Arab Islamic American Summit in Riyadh, Saudi Arabia. In the speech, Trump asserted that the fight against radical extremism is "this is a battle between good and evil." The speech was Trump's first as the president on foreign soil.
"This is a battle between barbaric criminals who seek to obliterate human life, and decent people of all religions who seek to protect it," Trump said in the speech.
Laurie continued, "We need to pray for God's protection in our country, the United States, and we need to be praying for the people in Manchester, England, and all the people in the U.K. that God would help them."
"I would say to all people everywhere — turn to God and call out to him in the day of trouble," Laurie added. "The Lord is listening."
After news broke Tuesday that the Islamic State terrorist organization claimed the suspected suicide bomber to be a "soldier of the caliphate" who was "able to place an explosive device within a gathering of the Crusaders in the city of Manchester," Graham, the son of legendary evangelist Billy Graham who is a frequent commenter on current events, wrote a Facebook post condemning the attack.
In the post, Graham, the president of the Billy Graham Evangelistic Association and Samaritan's Purse humanitarian organization, proclaimed that "Islam targets the weak."
"The Islamic State has claimed responsibility for the horrific carnage of Monday night's bombing in Manchester, England, targeting children, teens, and their parents who were attending a concert," Graham wrote. "They're proud of this despicable and cowardly act."
"Islam is a threat to our very way of life," he added. "There will be more stabbings, more shootings, more bombings, and more killing. Our U.S. politicians need to wake up and see the dangers. We need to find ways to make our border secure so that we can know who is coming into this country and make sure they support the freedoms and liberties we hold dear."
Graham also called for prayers.
"Let's continue to pray for the injured victims and the families who have lost loved ones dear to them," Graham said. "Pray also that God would give wisdom to our leaders in combatting this and the courage to identify what it is by name — Islamic terrorism, as President Donald J. Trump has done."
Additionally, evangelical author and religious freedom advocate Johnnie Moore, who serves on Donald Trump's evangelical advisory board, took to Twitter to offer his prayer for the world on Monday night, quoting from the Old Testament.
"'You will have nothing to fear. Terror will be far removed; it will not come near you,' Isaiah 54:14," Moore wrote.