Greg Laurie on Hawaii Missile Panic: People Need to Prepare for Final Moments, Heaven or Hell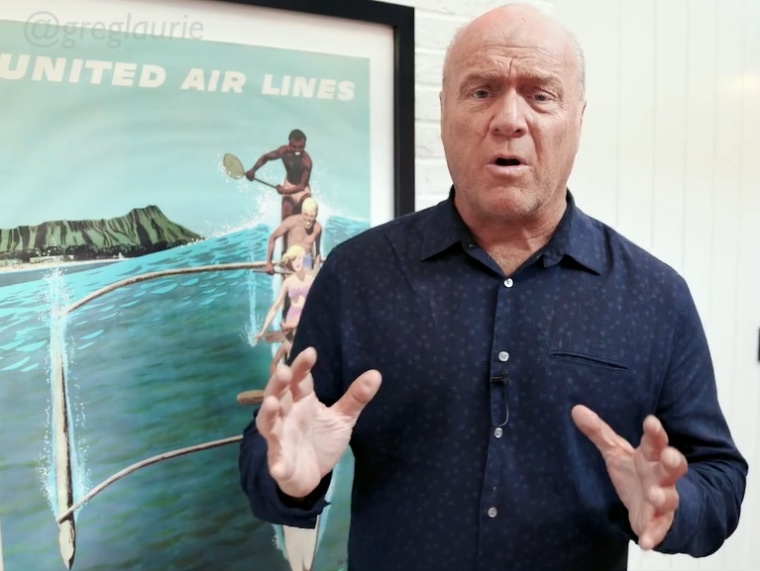 The recent Hawaii missile scare should serve as a reminder to Christians everywhere that death might be just around the corner, said megachurch pastor Greg Laurie, who noted that the Bible offers two options for where people can end up, namely Heaven or Hell.
Laurie, who is the senior pastor at Harvest Christian Fellowship in California, and of Harvest Church at Kumulani in Kapalua, Hawaii, said in a Facebook video on Monday that residents and visitors to Hawaii received a massive shock on Saturday when they were sent a text alert reading "Ballistic missile threat inbound. Seek immediate shelter. This is not a drill."
The Hawaii Emergency Management Agency later explained that the notification was indeed a mistake, and that an employee had "pushed the wrong button."
Laurie pointed out, however, that "for 37 very long minutes, the people wondered what was going to happen."
He said that he saw reports of people "running and screaming in the streets," with some parents putting their children into storm drains.
"It turned out to be a false alarm, thank God for that. But it brought up a very important issue — what if you knew you only had moments to live?" he asked, positioning that if a missile was fired from North Korea, it would take only 20 minutes to hit Hawaii.
"I've often thought what would I say if I only had a few moments to share with a person how to get right with God?" the pastor wondered.
He then said that in a scenario where he does not have much time, he would attempt to simplify the Gospel in just a few sentences:
"Look, God loves you, but the problem is you're separated from God by your sin. But God loves you so much He sent His son Jesus Christ to die on the cross in your place. And if you'll turn from your sins and ask Christ to come into your life, God will forgive you of all of your sins, and you can go to Heaven when you die."
Laurie warned viewers that one day, everyone is going to be told or realize that their final moments are coming soon.
"It probably won't be an incoming nuclear missile, but it could be a heart attack. It could be a car accident, it could be something suddenly coming your way, saying 'you better get right with God, are you ready?'" he said.
As for what is at stake, Laurie said that according to the Bible, the only two possibilities are Heaven and Hell.
"God wants you to join Him in Heaven, and the other option is Hell, and the last thing God wants is for any person made in His image to spend eternity separated from Him in this horrible place called Hell that was prepared for the devil and his angels."
Laurie said that people can make sure they are going to Heaven by believing in Jesus, and led viewers in a prayer.
Other Christian leaders, such as evangelist Franklin Graham, CEO of the Billy Graham Evangelistic Association, also used the Hawaii scare as a teachable moment.
"A friend of mine in Hawaii said he ran to the window to see everyone running off the golf course, and then he sat in front of the television. I read about another man who got in the bathtub with his family and prayed. Well, a few minutes later, it was revealed that an employee had hit the wrong button and it was a false alarm," Graham wrote on Facebook Sunday.
He posed a number of questions people could consider: "What would you do if you only had 20 minutes to live? Would you call on the name of God? Would you ask for forgiveness of your sins? Would you contact your loved ones?"