Greg Laurie Prays God Puts a 'Shield Over America' as North Korea's Nuclear Bomb Threat Grows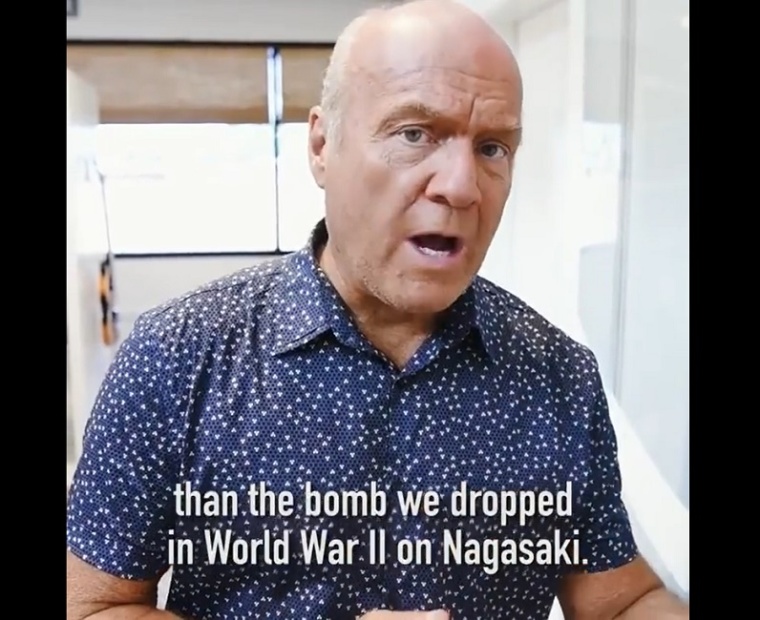 Harvest Christian Fellowship megachurch Pastor Greg Laurie has issued a prayer for God to "put a shield over America" in the wake of threats from North Korea that it has the capacity to launch a destructive hydrogen bomb.
Laurie said in a Facebook video on Monday that U.S. President Donald Trump has called on Americans to pray for the victims of last week's Hurricane Harvey, but added that "there's another threat" that should concern citizens as well.
"You may have heard on the news that North Korea has now developed what they are calling a hydrogen bomb, that has the capacity to cause far more destruction," the pastor said.
"In fact, they're saying it could be three to four times more potent than the bomb we dropped in World War II on Nagasaki. Plus, they have intercontinental missiles, effectively a delivery system to get it to America."
The government of Kim Jong-Un announced on Sunday that it has tested an advanced hydrogen bomb for a long-range missile, prompting deep concerns from the international community.
U.S. Ambassador to the United Nations Nikki Haley urged the U.N. Security Council on Monday to vote to impose the strongest possible sanctions on North Korea, given that its latest efforts constitute its sixth and largest nuclear test.
Haley accused Kim of "begging for war," and said that while the U.S. does not want a conflict, "our country's patience is not unlimited."
"Enough is enough," Haley told the council, according to Reuters. "Only the strongest sanctions will enable us to resolve this problem through diplomacy."
Laurie said on Monday that America finds itself in "scary times."
"We need to pray that God would put a shield over our country. That God would protect America, and that God would wake up America," he urged.
"That we would wake up to our spiritual need and our need for God. I pray that He wakes up the Church, I pray He wakes you and I up as well."
Laurie has talked about the biblical context of North Korea's threats in videos and interviews in the past, and in May suggested the current developments might fit into End Times prophecy.
"Here is what concerns me. We do not find the reigning superpower on the face of the Earth anywhere in the Last Days scenario. Other nations emerge. So where is America? I pray we are not out of the picture, because we have been in some kind of nuclear conflict," he noted at the time.
Laurie separately told The Christian Post in an interview in August that while people need to pray for a de-escalation of tensions between North Korea and the U.S., the latter should be ready to defend itself.
"We are not threatening to destroy a nation for the sake of being aggressive or wanting to conquer them or take their territory from them. We are seeking to protect the citizens of the United States of America and the president has, in fact, sworn to do that when he took his oath to protect and defend the Constitution of the United States and defend the citizens of the United States," Laurie said at the time.
"So, when a person like Kim Jong-Un, who has nuclear weapons and continues to do test firings and so forth and then specifically threatens to attack Guam or American soil, we can't take this lightly."