Greg Laurie Warns America May Be Destroyed Like Pompeii for Godless Culture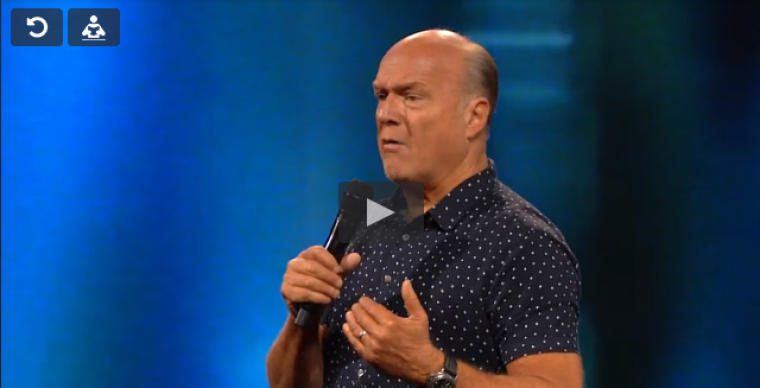 America risks suffering the same fate as the ancient city of Pompeii in Italy if it does not reform from its ways and turn to God, Pastor Greg Laurie warns.
Laurie, who heads Harvest Christian Fellowship in Riverside, California, said in a recent video that he sees a parallel between the United States and the city of Pompeii, which was destroyed when Mount Vesuvius erupted in 79 A.D.
In the video, Laurie tours Pompeii and discusses how he believes the U.S. may be vulnerable to experience a similar fate if it does not reform and turn toward God.
"I look at our own nation, the United States of America, I think that the way we started with our Judeo-Christian roots, our Founding Fathers with a strong belief in the creator and God who gave us our freedom, and how we honored Him and acknowledged Him. Not just any God, the God of the Bible," Laurie explains.
The megachurch pastor goes on to argue that although America has been blessed with a great amount of gifts, with great knowledge comes great responsibility.
"Knowledge brings responsibility […] our nation has strayed so far from our roots," the pastor says, pointing to the culture of pornography and other sinful behaviors that permeate the American lifestyle.
"We pretend as though God does not exist. Do we think that we can continue to thumb our nose at God and not face any consequences?" the megachurch pastor asks, pointing to the fall of Israel as comparison.
"God warned [Israel] over and over that her judgment would come if she did not repent from her sins and turn from her idolatry. Israel just ignored God's wishes […] and then one day the nation of Babylon overtook her," the pastor warns.
"There's going to come a day when the United States of America, the greatest superpower on the face of the earth, will no longer exist in the present form," Laurie continues, adding that although he doesn't know why or how this will happen, he believes that now, more than ever, America needs God so it may continue down the right track.
"[…] one thing is clear: America needs God, America needs to turn back to God. America needs a spiritual revival," Laurie says. "I do believe some of our best days could be ahead of us, and then again some of our worst days could be ahead of us. In many ways it's up to us. If we choose God and we follow Him and His word, our best days are ahead."
Other evangelical leaders have warned that America must repent from her ways, including the Rev. Billy Graham, who in a recent article for his Decision Magazine warned that just as God sent a flood to earth in Genesis 6:5, so he could do the same thing now.
"In this day, when the clouds of judgment are beginning to gather, Christ is the refuge. You must cross the threshold and pass into the ark. Accept Christ now as your Savior before it is too late," Graham wrote in the recent article. "Are you in? You may be close, but are you inside? The universal and terrible storm is coming. The days of Noah may be soon upon us. Are you ready for the Day of Judgment?"
"Even if the world does not end in your lifetime in a cataclysmic judgment, the moment you die will be the end of the world for you. The world that you live in will die with you. Are you ready for death? Are you ready for the judgment that is to come the moment you step out into eternity?" the evangelical leader adds.