Greg Laurie: If You Want God to Answer Your Prayers, Pray Like This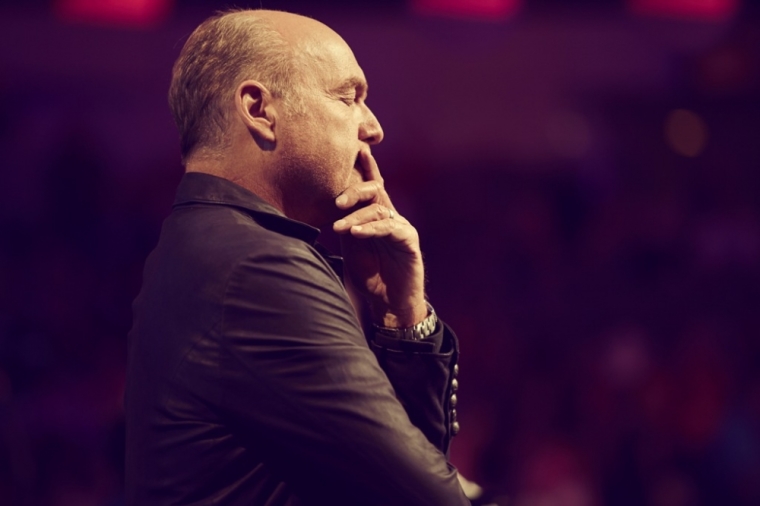 In order for prayers to be answered affirmatively, people must pray in accordance with the will of God, Pastor Greg Laurie says.
Laurie, senior pastor of Harvest Christian Fellowship in Riverside, California, explains in his June 4 Greg's blog that it is possible to receive affirmative responses to prayers more often, but in order to do so, Christians must pray in accordance with God's will.
The megachurch pastor points to the story of the Garden of Gethsemane in Matthew 26:39, in which Jesus prays to God before his painful crucifixion: "My Father, if it is possible, may this cup be taken from me. Yet not as I will, but as you will."
Laurie writes that Christians have the freedom to pray in any way they choose, but should be sure to add "your will be done" to each prayer.
"Put the matter in God's hands, and ask forHhis perfect will. But understand this: Sometimes God answers our prayers differently than we would like Him to," Laurie emphasizes.
The best way we can properly align our will with God's plan is to read the Bible and take note of His intent for us, Laurie continues.
"The primary objective of prayer is to align our will with the will of God. That is when we will see our prayers answered in the affirmative. It has been said that prayer is not overcoming God's reluctance; it is laying hold of his willingness. Prayer is not getting our will in Heaven; it is getting God's will on Earth," the megachurch pastor writes.
Along with following God's will, another way to have our prayers answered affirmatively is by confessing our sins, practicing forgiveness of others, and avoiding temptation.
"If you don't think you need forgiveness, then you are not spending much time in the presence of God. I think the person who is really growing spiritually will be acutely aware of his or her own spiritual shortcomings. It has been said that the greater the saint, the greater the sense of sin and the awareness of sin," Laurie writes.
Forgiveness is also important because it allows us to progress forward and involve ourselves more in God's will, Laurie continues.
The megachurch pastor concludes his post by calling on Christians to continue asking that their prayers be answered if they are not answered affirmatively the first time.
This advice can be found in Luke 11: "And so I tell you, keep on asking, and you will receive what you ask for. Keep on seeking, and you will find. Keep on knocking, and the door will be opened to you."
"Then, when we don't get the answer in the affirmative, we conclude that it must not be God's will. But Jesus was effectively saying, 'Keep asking, keep seeking, and keep knocking,'" Laurie concludes.
In a previous blog post, Laurie said Christians should thank God for unanswered prayers, as God does not answer requests that are not a part of His will.
"I am so glad that God will overrule my prayers at times, because I have prayed for things fervently, believing they were the will of God, and they were flat-out wrong. I am so thankful that God said no to those prayers," the megachurch pastor wrote in a 2011 blog post titled, "Thank God for Unanswered Prayers."