Hailey Baldwin Talks Faith After Attending Same Church Conference as Justin Bieber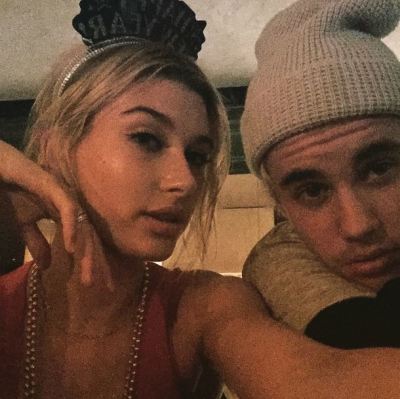 Justin Bieber and Hailey Baldwin are not dating anymore, but that isn't stopping them from attending the same church events like the Zoe Church Conference that took place over the weekend.
Bieber, 23, and Baldwin, 20, were spotted at the Wiltern theater in Los Angeles, California, Friday night for the Christian conference hosted by the local Zoe Church, Aug. 4-6. The conference featured special guest appearances from the likes of megachurch pastors Rich Wilkerson Jr. from Vous church in Miami and Lakewood Church Associate Pastor John Gray from Houston.
The Daily Mail spotted both Baldwin and Bieber attending the Wiltern theater on Friday before appearing at the same conference Saturday. Aside from Baldwin, reports surfaced about another former girlfriend attending the conference — Selena Gomez.
While there is no evidence that Bieber crossed paths with any of his former love interests, Baldwin did speak up about having positive experiences during the weekend. The 20-year-old model, who made a fashion statement with a Marilyn Manson inspired "antichrist superstar" t-shirt on Saturday, tweeted about God's presence during the conference.
"What an awesome day, my heart feels so full of love and God moved in such a way tonight. Can't wait for #ZOECONF 2019," she wrote Sunday. "We aren't called to live a life of feelings we're called to live a life of faith ! Good stuff @richwilkersonjr."
Baldwin, the daughter of veteran actor Stephen Baldwin, previously opened up about being raised in church and the importance of continuing to practice her faith.
"I was raised in church. I was brought up in that life, and I think that it's very important for everybody to be in touch with their spirituality and to have a relationship with God," she previously told Teen Vogue.
"Not everybody is going to believe in the God that I believe in, but it's something that I'm not afraid to share with people because I know how it inspires me — how it positively affects my life. So if you don't like it, no one is saying that you have to follow what I follow, but I should be free to talk about what I want to."