Hamas Fires Rockets Into Israel After Rejecting Cease-Fire Proposal; Calling It a 'Joke'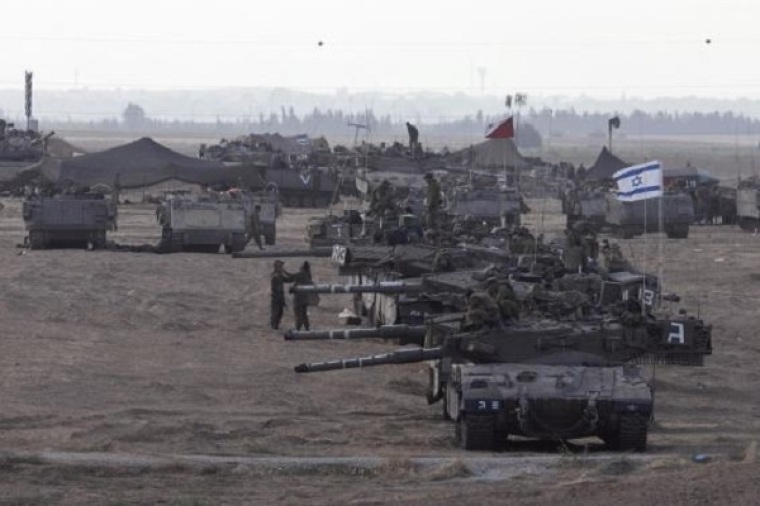 Islamist militant group Hamas has rejected an Egyptian-brokered proposal for a cease-fire with Israel, calling it a "joke" and launched rockets into Israel, as the war over Gaza continued Tuesday.
"We did not receive this declared paper from the Egyptians ... which means it's an initiative for the media. It's not a political initiative," said Hamas spokesman Osama Hamdan, calling the proposal a "joke," according to CNN.
"It's not really an initiative. It's not really an idea, what they are trying to do is to corner the Palestinians and to help the Israelis more."
Israel had accepted the truce plan, but Prime Minister Benjamin Netanyahu warned that operations would continue into Gaza if Hamas rejected the truce.
"If Hamas rejects the Egyptian proposal and the rocket fire from Gaza does not cease – and that appears to be the case – we are prepared to continue and intensify our operation and protect our people," Netanyahu said.
"Our goal was and remains putting an end to rocket fire from Gaza on our cities, and providing the citizens of Israel with the sustained peace and quiet to which they are entitled."
On Tuesday Hamas militants fired 'volleys of rockets' from Gaza at Israel, Reuters reported, but there has not been information on casualties yet.
At least 192 Palestinians have been killed and thousands more injured in Gaza from Israeli airstrikes over the past couple of weeks, as Israel's government continues hitting Hamas terror sites in retaliation to rockets launched from the militants at its territory.
The Associated Press added that Hamas has not entirely closed the door to cease-fire negotiations, and appears to be holding out for better terms and conditions.
Hamas officials are reportedly weary of Egypt and Israel promises to ease the border blockade, which were part of a truce deal that ended the last full week of fighting back in 2012, but were broken after violence flared up again.
The militant group has reportedly found itself in a "serious financial crisis" due to restrictions Egypt has placed preventing cash and food from coming into the Gaza strip.
Israeli government spokesman Mark Regev added that the airstrikes will intensify if the truce does not materialize.
"If Hamas rejects the Egyptian proposal, if Hamas continues to shoot rockets at Israeli cities, we are prepared to continue our military operation and intensify it as needed to protect our people," he said.
Hamas' armed wing, the Izz el-Deen al-Qassam Brigades, has echoed the sentiment, promising that its battle with Israel will "increase in ferocity and intensity."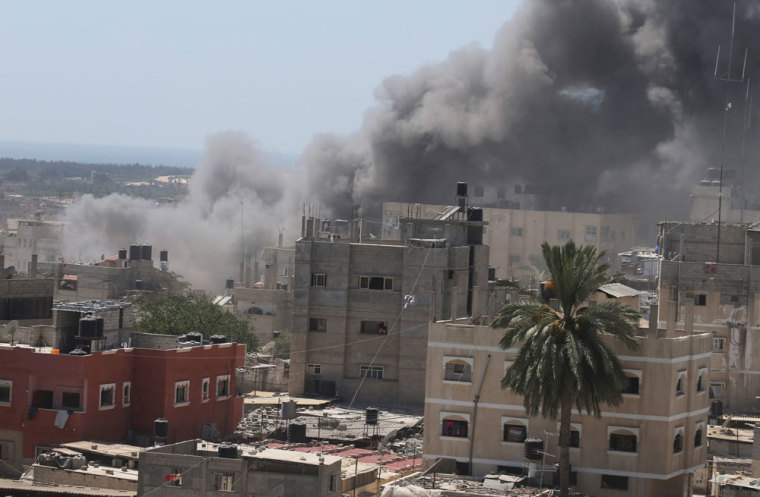 Around 17,000 Palestinians are said to have fled their homes in northern Gaza and reached United Nations shelters, after warnings from Israel that it would launch a ground invasion.
"We do not wish to harm civilians in Gaza, but these civilians must know that remaining in close proximity to Hamas terrorists and infrastructures is extremely unsafe," Israeli Defense Forces spokesman Lt-Col Peter Lerner explained.
Religious leaders have called on a cease-fire and an end to the violence between the two sides, noting that the people living in the Gaza Strip are facing serious challenges.
"We are at a meeting at the headquarters of the Pontifical Mission to make sure that all our operating realities in Gaza cope with the emergency in a coordinated manner, hoping that the truce will be established," Father Raed Abusahliah, Director of humanitarian and developmental organization Caritas Jerusalem, told Fides Agency on Tuesday.
"But we already know that in addition to immediate action, long term projects are needed to try to make the deep wounds left by this latest military intervention in the lives of the inhabitants of the Gaza Strip less painful. Years will not be enough to restore all that has been destroyed and annihilated in a situation where everyone's life was already beset by many problems. Already before the bombing, between 1300 Christians in Gaza, 34 per cent of households, had no source of income."