5 Facts About Harriet Tubman: Christian Faith, Visions, Poverty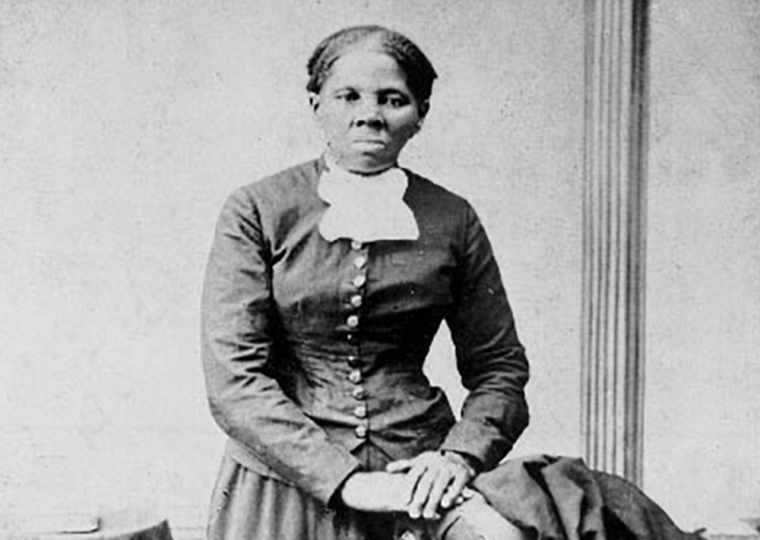 The nation is abuzz with the news that nineteenth century abolitionist Harriet Tubman will soon be placed on the $20.00 bill.
Nicknamed "Moses," Tubman led many slaves to freedom during the Antebellum Era and actively supported the Union Army during the American Civil War.
Yet there are many facts about Tubman's life that might not be well known to the American public, who will soon spend money printed with her countenance.
So below are five facts about Tubman, which include her religious beliefs, strict rules for escaping slavery, and economically downtrodden final years.
I. She Was a Devout Christian
Tubman was a practicing member of the African Methodist Episcopal Church, itself founded by a former slave named Richard Allen.
"Her white owner in eastern Maryland had a Methodist minister son whose services Tubman's family attended. That area was strongly Methodist, and some Methodists had freed their slaves, although not Tubman's owner," wrote Mark Tooley, an expert in Methodist history.
"She never learned to read but had a capacious memory for Scripture and other material that facilitated her spellbinding oratory. Working with white and black Methodist churches in Auburn [, New York], she helped the indigent, sick, poor and elderly …"
Tubman also helped support the building of Thompson AME Church in 1891 and upon her death was in state at the completed house of worship.
II. She Had Visions
In her youth, Tubman suffered a severe head injury from an overseer and from thenceforth claimed to have received visions from the Almighty.
Tubman herself credited these visions with aiding her efforts to successfully transport hundreds of slaves to freedom, with the editors of The Prague Review comparing her to St. Joan of Arc.
"Like Joan of Arc before her, Tubman believed she possessed divine visions and communication with a higher existence," wrote the editors.
"It wasn't just Tubman that believed this but the people around her as well. Slaves would remark on how Tubman would 'consult with God' on journeys back north. It was said at Port Royal during the Civil War, when she treated the ill yet contracted no disease herself, that Tubman must be blessed by God."
Dr. Arthur Jones of the Colorado Women's college at the University of Denver told 9 News in an interview in 2015 that Tubman considered these visions integral to her success.
"She kind of attributed her safety and sense of safety to the sense that she had these super natural powers," explained Dr. Jones.
III. She was a Gun Owner
Tubman was far from a helpless maiden. During her many trips to the South to help slaves escape their bondage, she carried a weapon.
While she never had to use it, Tubman explained once that the firearm was there to shoot any escaped slave who had second thoughts and wanted to return back to the plantation.
When asked if she would have ever truly shot a slave who decided to go back, Tubman once explained that yes she would have done so.
"… if he was weak enough to give out, he'd be weak enough to betray us all, and all who had helped us; and do you think I'd let so many die just for one coward man," said Tubman.
Small wonder that when it was announced that Tubman was going to be on the $20, many noted the irony that the Obama Administration was basically honoring a gun-toting Republican.
IV. She Died in Poverty
While widely respected, famous, and having contributed much effort to the Union cause during the Civil War, following the end of slavery Tubman struggled financially.
She moved to Auburn, New York and devoted great resources to helping former slaves while engaging in what became a 34-year battle to get a government pension.
"Because her services as a nurse, cook, spy and scout were not documented compensation was hard to get. All Tubman had received was $200 for 3 years of service," noted one biographical site.
"In 1865 she appealed to the federal government for the first time and then a second time in 1867. Influential friends and community leaders published letters in newspapers advocating for Tubman's case, she deserved a veteran's pension."
Eventually she was able to get a pension of $8 a month. However, this was not through her own service but via her late husband, who had officially served in the conflict.
V. Her Legacy of Helping the Aged
While most remembered for her efforts to free slaves and abolish slavery, Tubman was active in other issues also, including women's rights and care for the elderly.
In 1908, or about five years before her death, Tubman established the Harriet Tubman Home for the Aged in the city of Auburn.
"In 1896, Harriet purchased 25 adjoining acres to her home on which stood the building now known as the Home for Aged," noted the National Park Service.
"Here she struggled to care for her charges, and in 1903 deeded the property to the AME Zion Church with the understanding that the church would continue to run the Home. Tubman continued to live at her home, until her own health [deteriorated] and she was cared for at the Home for the Aged."