Harriet Tubman's Methodist Faith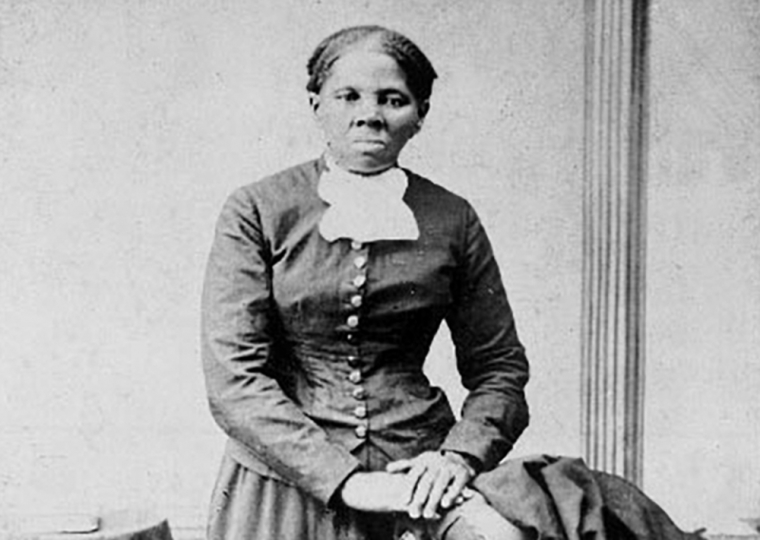 Harriet Tubman, an escaped slave who rose to become a famous abolitionist, Underground Railroad leader, and social reformer, will soon appear on the $20 bill. Deeply and charismatically religious, she was shaped all her life by Methodism.
Her white owner in eastern Maryland had a Methodist minister son whose services Tubman's family attended. That area was strongly Methodist, and some Methodists had freed their slaves, although not Tubman's owner. Tubman possibly additionally attended local congregations and camp meetings of the African Methodist Episcopal Church, some of whose revivalistic exhorters were women, who with their male colleagues sometimes skirted or defied the law by hosting gatherings for slaves.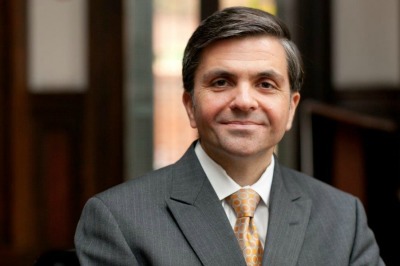 Famously, Tubman's intense spirituality also was shaped by an early head injury from an overseer, which contributed to a lifetime of visions, out of body experiences and dramatic prophecies. Her certainty about hearing God's voice fueled her tremendous courage, leading to her escape with help from Quakers, and thereafter to many years as a leader in the Underground Railroad.
Repeatedly returning south covertly, she led scores and possibly hundreds to liberation in the north. No softie, she reportedly carried a gun and threatened to shoot escaping slaves who endangered the mission by equivocating.
Eventually Tubman settled in Auburn, New York, thanks to her friendship there with anti-slavery statesman William Seward, who was governor, U.S. senator, Republican presidential aspirant and eventually Lincoln's Secretary of State. Seward sold her some land, which may have been technically illegal, and which made Auburn her home for much of over 50 years. In later years she turned her property over to the African Methodist Episcopal Church, which still owns it.
Several years ago I was in New York's gorgeous Finger Lakes region and visited Auburn to see Seward's estate, there learning of his close ties to Tubman, so I drove by her property, which was not open to the public. The area is part of New York's Burned Over District, so-named by evangelist Charles Finney, who claimed religious revival had flashed through so often that few potential converts were left. All the zealous Christian evangelism bred and fed social reform movements like anti-slavery, animating politicians like Seward, and supporting morally and financially liberators like Tubman.
During the Civil War Tubman unsurprisingly was a fearless nurse, scout and spy for Union forces in the South. After the war she advocated for the newly freed slaves, among other causes, including women's voting rights and the Women's Christian Temperance Union, a favorite Methodist cause.
She never learned to read but had a capacious memory for Scripture and other material that facilitated her spellbinding oratory. Working with white and black Methodist churches in Auburn, she helped the indigent, sick, poor and elderly, often taking them into her own home, often dangerously, getting robbed at least several times.
Plagued by a lifetime of severe headaches, as an elderly woman she sought brain surgery, supposedly rejecting anesthesia in favor of biting a bullet while mumbling prayers. She lived until age 91, eventually moving into the home for elderly blacks she helped found with the African Methodist Episcopal Church, whose clergy led her funeral, where she was celebrated by whites and blacks, including aging Civil War vets, for her faith, service, sacrifice, tenacity, and bravery. Her casket was draped in an American flag, and she was buried with a crucifix and a medal from Queen Victoria.
Tubman will be the third Methodist, after Ulysses Grant and William McKinley, to appear on USA currency. All three were shaped by the Civil War and the abolition of slavery. All three were known for simple words, plain manners and tenacious lives of action and duty. All three repeatedly risked their lives in service yet survived long enough to receive deserved public acclaim.
On the back of the new $20 bill will appear President Andrew Jackson and the White House, to which Tubman was invited by Lincoln but long regretted declining.
Originally posted at juicyecumenism.com.