Harry Connick Jr. Talks Faith, Values and New Talk Show (Interview)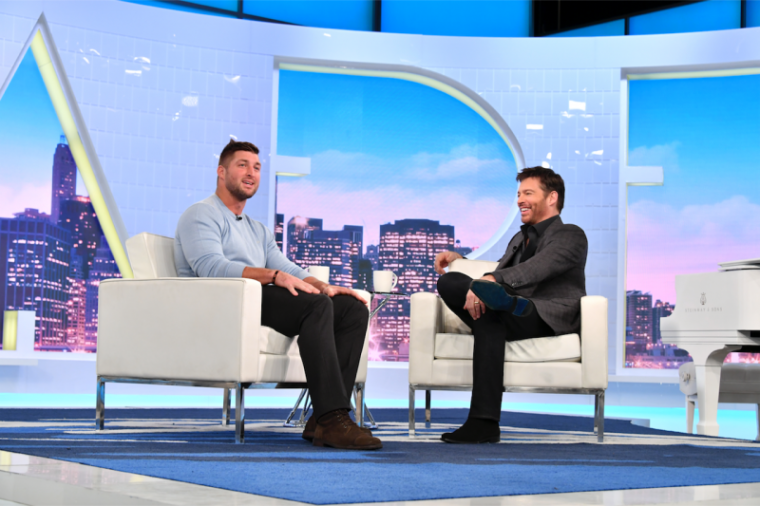 Singer and actor Harry Connick Jr. had a unique idea for a talk show. He just didn't know if anyone else would go along with it.
His show would be family-friendly and fun, celebrating what he calls the "shared values" that Americans hold. It also would be spontaneous, with fewer scripted moments than are seen in other shows, allowing him to serve as the host and the musician.
The result was Harry, which launched last fall in syndication. Connick believes it's a show that most people — no matter their background or political beliefs — can enjoy.
"I think most of us around this country have the same types of values. How do we do a show that celebrates faith and celebrates family and celebrates community — without preaching about it?" Connick told The Christian Post. "I'm proud of my faith, but the show isn't about that, per se. It's about all of the things that we celebrate and we value together. I think my show, at its best, will transcend the specificity of what people may believe and speak to them as Americans and as human beings."
Connick's guest list has been diverse, with former football player Tim Tebow, actress Sandra Bullock and singer Kelly Clarkson all joining him.
Connick, who has appeared in more than 20 movies and whose albums have sold more than 28 million copies, recently spoke with The Christian Post about his show, his career and his faith. The following is a transcript, edited for clarity:
CP: What did you want to do to help set your show apart?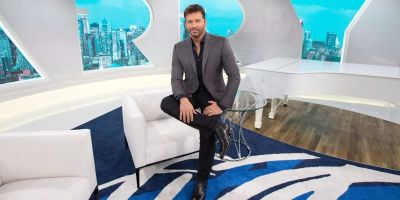 Harry Connick Jr.: I had a very specific idea of what I wanted to do, and it was just a matter of seeing if anybody agreed with it. Fortunately, they did. I had a bunch of ideas about putting on a show that showed the things that I like to do on a daily basis. I wanted to have my band there. I wanted to talk to interesting people, whether they're celebrities or not. I wanted to be able to entertain the audience with different things that I do. The spontaneity of the show and the music were the two things that raised eyebrows, because those don't exist in daytime TV. It was just a matter of seeing if the network would go for it, and they did.
CP: For those who haven't seen the show, what do you mean by the spontaneity?
Connick: A lot of shows are very heavily scripted. Not only does the host have things that are scripted out, but the guests are scripted, and there's a lot of planning that goes into what is said and how it's said. There's not a lot of spontaneity on TV nowadays. That's not to say that other shows aren't good, but [spontaneity] is just a style that you don't see that much. You hardly see it at all, where the host is leading the band and playing music and, for the most part, is discovering things along with the audience. Fortunately, I was able to convince the powers that be to let me do it.
CP: From what we've seen of the show, it looks like you're wanting to make a show that a mom can have on — with the kids in the room — and not be embarrassed.
Connick: I'm glad you brought that up, because for some reason clean entertainment and relevant, contemporary entertainment seem to be mutually exclusive. You don't have to be Mister Rogers to be a family show. My executive producers were the head writers for David Letterman. You can be really funny and have great substantive content — and you don't have to hold your thumb over the mute button. I believe that can exist, and that's what we're trying to do.
CP: Has your faith guided some of your career decisions – such as taking roles in Dolphin Tale (2011) and even New In Town (2009)?
Connick: I don't sit around and think, "What movie is going to be appropriate that is in tandem with my faith?" I've never done that. It's all coming out of the same brain, though, and I do things that are comfortable to me. I played a serial killer in Copycat. That may not be something you want to watch with your kids, but I think art and entertainment are complicated. They're complex. Dolphin Tale is one kind of movie, but Copycat is another kind of movie. Do I lose sleep at night over either one of them? No, not at all. People are smart, and they can see the subtleties in those differences.
CP: Sometimes people grow up with a faith and then they get more serious about it as an adult, when they have children. Is that similar to your experience, as well?
Connick: Yes and no. I think my thought process has become more serious. Am I a better Catholic than I was as a kid? I don't know. All I know is that I am driven to understand more about my faith.
I am far from perfect. I have a long way to go and a lot to learn. I remember when people used to ask me about my faith a long time ago, I felt like I had to come across as some kind of saint. I'm not, and I want to be the best person that I can be.
I talk to my dad, and my dad is a devout Catholic. He calls me Thomas sometimes [as in doubting Thomas], because I ask him questions, and we talk about different things about faith. He says, "How are you doing Thomas?"
I want to know, I want to learn. I know I contemplate things now on a more substantial level now than I did when I was 20, because as you grow older you start considering your mortality and things like that more. And you start considering the wellbeing of your children.
Visit HarryTV.com.
Michael Foust has covered the Christian film industry for a decade and has been a full-time editor and writer for 20 years. He blogs at
MichaelFoust.com
.
Follow him on Twitter @MichaelFoust
.