Harvard Releases Impressive, Final, Authoritative Guide to Spotting Fake News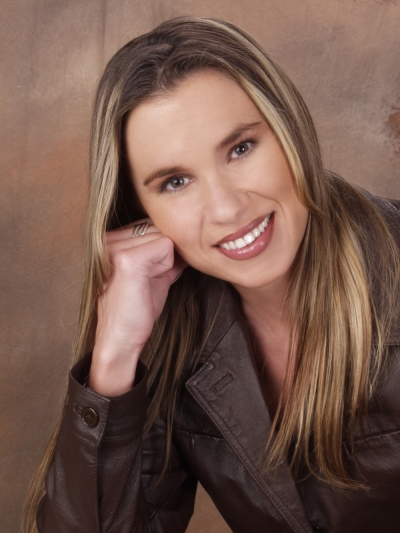 Just like there are authoritative, final news sources when it comes to the news, like The New York Times, CNN and the AP Stylebook — you really can skip all other news sources — there are also venerable educational institutions you can trust.
Harvard is the most trusted name in college education. The respected university has come out with a guide to Fake News, Misinformation, and Propaganda. It is no longer necessary to look anywhere else on the internet to determine what is fake news and what sites to avoid, Harvard has compiled all 916 sites within one handy list.
The list originated from highly respected Merrimack College Assistant Professor Melissa Zimdars' False, Misleading, Clickbait-y, and/or Satirical 'News' Sources, Ms. Zimdars is eminently qualified to provide the authority for Harvard, since she comes from a diverse background.
Some of the worst offenders — do not visit these sites — include the Drudge Report, The Blaze, The Daily Caller, Breitbart, The Weekly Standard, WND, The Gateway Pundit, Washington Examiner, The Washington Free Beacon and Right Wing News.
According to the list, there is essentially no difference between the fake news site Denver Guardian, the KKK site David Duke, and the conservative news site Washington Examiner. All three churn out news that is false and cannot be trusted. There is no difference between a report claiming the Pope endorsed Trump and "news" that the Russians weren't behind the Democrat email hacking.
No one else until now has had the guts to include so many sites on one list. Others have been afraid of the backlash. Not Zimdars and Harvard. They didn't balk when it came to the biggest names in news that are guilty of fake news. Some of the sites on the list, such as the Washington Examiner, have broken some major stories, but the list wisely stayed above the fray and included them anyway.
When we looked to Harvard for a response, we came across Nieman Lab, a journalism project at Harvard that has been unfairly critical of the list, referring to it as "much debated" — as if it is not legitimate. They are probably sore losers who are upset they were not included with creating the guide, because they pointedly mention, "Also, for the record, Nieman Lab is part of Harvard, but we didn't have anything to do with it."
Nieman Lab misleadingly observes that IJ Review, one of the sites listed in the compilation as "unreliable" and for "bias", was the only media outlet allowed to accompany U.S. Secretary of State Rex Tillerson on his trip to Asia recently. While this superficially sounds disturbing, considering President Trump is a purveyor of fake news himself, we can just ignore it.
There has also been some criticism that Zimdars had no qualifications to create the list. She has a background in something like "fat studies." But that just makes her even more qualified, as an unbiased outsider. It brings diversity to the fake news experts. She actually has an impressive, neutral background. She writes for Little Village Magazine, which focuses on the altruistic goals of "racial justice," "gender equity," "critical culture," "economic and labor justice" and "environmental sustainability." Zimdars has a good handle on our fake news president, denouncing "Trump's constant sexist, racist, homophobic, and xenophobic comments."
The list has been unfairly criticized for not including left-wing sites. But that's not true. As Zimdars told the Washington Examiner, "there are quite a few left-of-center and far-left websites including in my resources, and I'm not sure why they are continually and purposefully disregarded to make points about my 'bias' (maybe you're just unfamiliar with the websites, which may point to some of your own biases?)."
She does fairly include far left sites. Alternet and American Progress are described as "credible" on the list. Daily Kos is described as "clickbait," but also credible. Honest, middle-of-the-road sites like CNN, The New York Times, Media Matters, Mother Jones, Salon, BuzzFeed, Huffington Post, The Washington Post, Vox, The New Republic and Slate are correctly left off the list.
Zimdars removed some of the sites from the list after complaints. But that isn't evidence it's a bad list, it's just evidence she has improved the list. Harvard also revised its description of her list from a "huge list of fake news sites" to "An informal list compiled by students for a class taught by Melissa Zimdars at Merrimack College." But that is only due to unfair criticism from its own jealous Nieman Lab.
There are some mistakes. Fox News, a biased and unreliable site, was left off the list. It must have been an oversight. Zimdars said she will be following up with corrections.
It's good to see after well over a hundred years that old, venerated institutions like The New York Times and Harvard have not lost their credibility. Perhaps Zimdars and Harvard could do a follow-up piece listing only approved sites for news? That would be a big step in the right direction toward stamping out wasteful speech, something that has become out of control in our universities and news outlets.
Editor's Note: This op-ed is satirical.