Hawaii Lawmaker Sees Marijuana Exports as the Path to Prosperity for Her State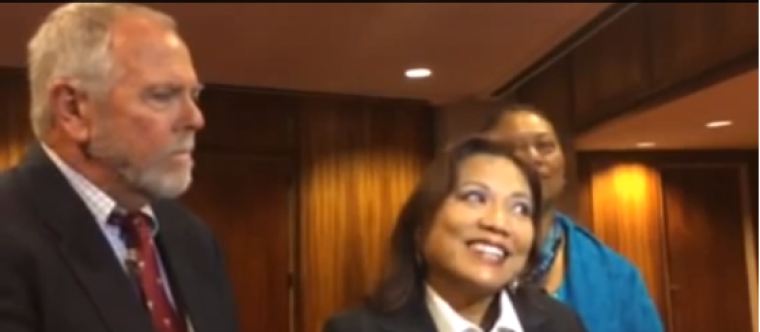 A Hawaii legislator is advocating for legalization of marijuana cultivation, manufacturing, and export in her home state, claiming that cannabis could solve a host of problems — from schools and roads to the property tax and the overall poverty of farmers.
"This is going to be an economic engine unparalleled by anything else because we have the perfect soil and we have the ground climate to grow them — our farmers will never be poor again," Democrat Hawaii House Majority Floor Leader Rida Cabanilla said in a video interview.
Cabanilla does not support legalizing marijuana use in Hawaii, just farming, manufacture and export to other countries where cannabis is legal. If her initiative succeeds, she argued, "everyone benefits — the farmers, the manufacturers, and with the revenue that we are going to get that would proliferate in every household in the state."
Cabanilla based her predictions off of Colorado's economic success with marijuana (the state legalized weed on the first of this year), and the demand for Hawaiian cannabis, which she proudly proclaimed as "the best in the world."
A source from Weedmaps, a Colorado-based 'Yelp' for marijuana, told The Christian Post that Cabanilla's claims are not true. "There are some strains that derive from Hawaii, but there are better strains that come from elsewhere," he said.
"The state of Colorado made $1.6 billion in two weeks, just by selling it," the Hawaii legislator declared. "How much do you think would we make for producing it and selling it, when we are the best?" With a broad smile, she said, "We have the best marijuana in the world — I haven't tried it, but all the people who have tried it say 'wow!'"
Colorado's estimates, however, are far different from Cabanilla's declarations. Colorado legalized the recreational use of marijuana on Jan. 1, and reports suggest that the cannabis industry made $1 million on the first day, and over $5 million in the first week. According to Entrepreneur magazine, Colorado estimates the cannabis industry could rake in nearly $600 million in revenue this year, which means $67 million in tax revenue for state government — a far cry from the $1.6 billion the Hawaii legislator reported.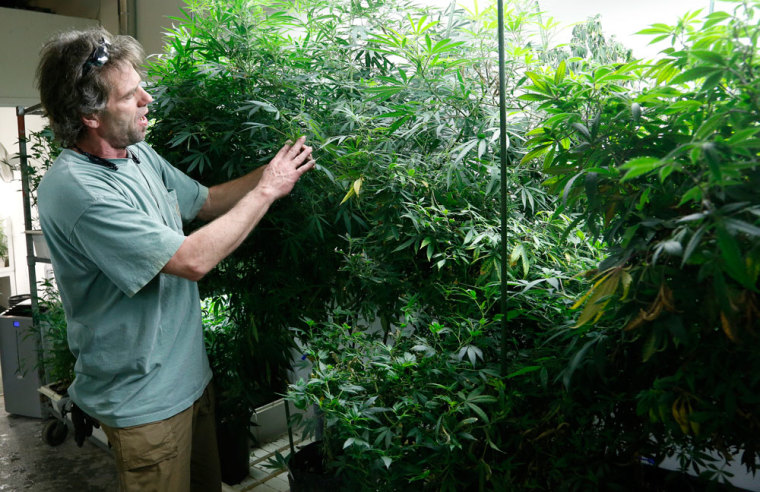 Nevertheless, some estimates place the marijuana industry's potential between $10 billion and $120 billion per year.
According to ArcView Market Research, "the definitive source for cannabis industry analysis, trends and statistics," forecast the legal market for marijuana could expand to $10.2 billion by 2018. Brendan Kennedy, CEO of America's first legal cannabis private equity firm, Privateer Holdings, raised $7 million in funding last summer, and declares the pot industry "the biggest opportunity I've ever seen."
Cabanilla's $1.6 billion estimate may not hold true for Colorado, but it very well might in her target market — the Netherlands. Amsterdam sources estimated the total gross revenue of its marijuana industry at 1.6 billion Euros.
"I don't intend to make money with my constituents, but I do intend to make money in the Netherlands," the Hawaii legislator asserted. She explained that her proposal would not include exporting Hawaiian weed to Colorado or Washington State.
Federal restrictions on pot make it illegal to export to other states, but Cabanilla expressed confidence that President Barack Obama's administration and the justice system will continue to loosen the laws on marijuana. Her colleague Richard Creagan, a Democratic representative and a medical doctor, predicted that "our country is moving toward an eventual goal of legalizing marijuana."
From a medical perspective, Creagan argued, "in the risk-benefit of marijuana verses other things like narcotics, the risk is small and the benefit is huge."
Representative Faye Hanohano, another Democrat from the same island as Cabanilla, agreed that marijuana would be "an economic driver" to increase Hawaii's opportunities.
Cabanilla suggested that, with her reforms, Hawaii can fund its schools, build its roads, and pay off its unfunded liabilities.
"People in Hawaii will be so happy because this may be the state where they don't have to pay property tax," she added, suggesting another option a 25 percent tax on marijuana could provide. Cabanilla did not specify whether she intends to tax the production, manufacturing, or export of marijuana, but declared "whatever tax we can get, it will be enormous."
Her bill, House Bill 2124, would create a working group to outline a plan to legalize pot cultivation for export to foreign markets. Creagan questioned Cabanilla's optimistic outlook — "It's hard to say at this point how powerful an economic engine it will be for Hawaii" — but he supported the working group in order to examine the possibilities.