HBO Releases Trailer for Documentary on Christian Chibok Schoolgirls Held Hostage by Boko Haram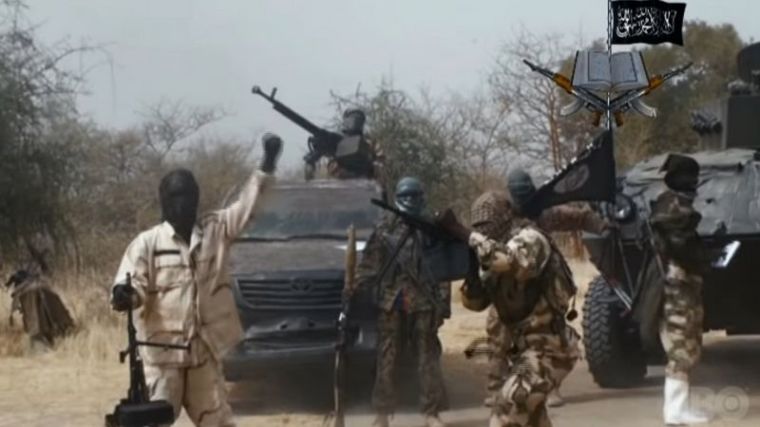 HBO has released its trailer for the upcoming "Stolen Daughters" documentary about the hundreds of Christian schoolgirls who were kidnapped and held hostage by Islamic radicals.
As the trailer for "Stolen Daughters: Kidnapped by Boko Haram" shows, 276 schoolgirls from the mostly Christian town of Chibok, Nigeria, were kidnapped in April 2014 by the Boko Haram.
In 2017, some 103 of the kidnapped girls were returned, but the others remain in captivity, along with thousands of other women and children captured by the terror group.
The film, set to release on Oct. 22, gives voice to many of the rescued girls who remember the initial raid and how they were taken hostage.
"They told us they are here to protect us," one of the girls recalls. The realization then came that "they are not soldiers, they are Boko Haram."
Another girl adds: "I will remember that day for the rest of my life."
The film looks at national and international efforts to locate and rescue the remaining Chibok girls who are still being held hostage by the radical group.
The filmmakers also examine the #BringBackOurGirls global social media campaign that put an international spotlight on the crisis. Major figures, including former first lady Michelle Obama joined the movement, along with numerous human rights and persecution watchdog groups.
HBO's synopsis reads in part:
"In the northeastern city of Maiduguri, which has been the site of numerous attacks by Boko Haram and remains extremely volatile, some of the 'Forgotten Girls' share deeply disturbing stories of their abduction and treatment at the hands of the terrorist group — and eventual escape from captivity."
The "Forgotten Girls" is a reference to the many other women and girls taken by Boko Haram, often forced into marrying the fighters and having children with them.
The Nigerian government has claimed that is has been rooting out Boko Haram from Nigeria, but the terror group has continued to carry out killings and kidnappings.
Concerns are high for one 15-year-old Christian girl by the name of Leah Sharibu, who was kidnapped in February, after Boko Haram released a video in September warning that she will be killed.
The terror group released a film showing the execution of a female aid worker who was a midwife with the International Committee of the Red Cross before warning that others, including Sharibu, are next in line to be murdered.
The terrorists released a separate audio message of Sharibu back in August, where she's heard pleading with the Nigerian government to help her.
"Kindly help me out of my predicament. I am begging you to treat me with compassion, I am calling on the government, particularly the president, to pity me and get me out of this serious situation," the girl asks.
Watch the "Stolen Daughters: Kidnapped by Boko Haram" trailer below: