'He Was a No-Good, Murdering Communist': Ted Cruz Supporters Lash Out at Senator for Praising Mandela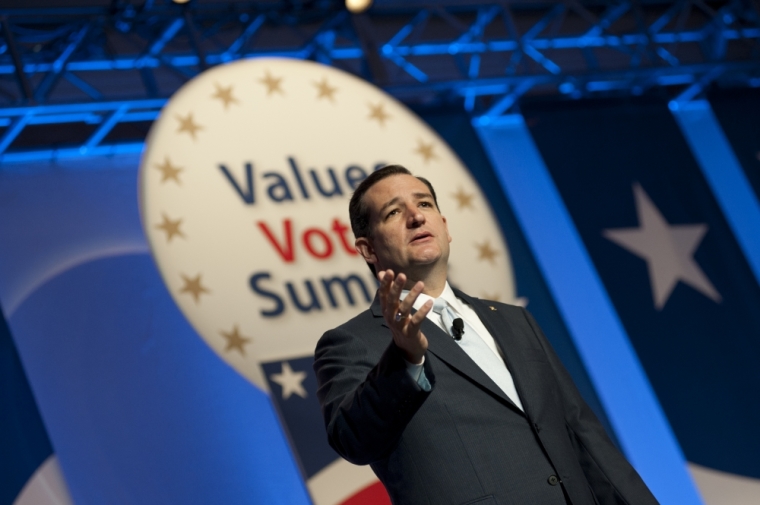 Addressing him in disparaging comments, sometimes calling him a traitor and a wolf in sheep's clothing, Republican Sen. Ted Cruz from Texas is now coming under fire from some of his most ardent supporters for praising former South African President Nelson Mandela as an "inspiration" after the announcement of his death Thursday.
"Nelson Mandela will live in history as an inspiration for defenders of liberty around the globe. He stood firm for decades on the principle that until all South Africans enjoyed equal liberties he would not leave prison himself, declaring in his autobiography, 'Freedom is indivisible; the chains on any one of my people were the chains on all of them, the chains on all of my people were the chains on me.' Because of his epic fight against injustice, an entire nation is now free," noted Cruz in a post on his facebook page Thursday. "We mourn his loss and offer our condolences to his family and the people of South Africa."
Some of Cruz's supporters, however, disagreed vehemently with his warm words about Mandela and made him know it in the comments section of the post.
"YOU are disgustingly no different than those who have already folded to be PC or your hubris just ripped through your sheep garments," wrote McGr Jaclyn. "I for one am glad you showed your wolf and betrayal so soon by supporting and endorsing a communist terrorist murderer who supported CASTRO and embraced supression. Equal, lmao you have proved yourself unworthy to protect AMERICA, you can't define the ENEMY AND PRAISE THEM FOR CHRIST'S SAKES. Sheep no more buddy..."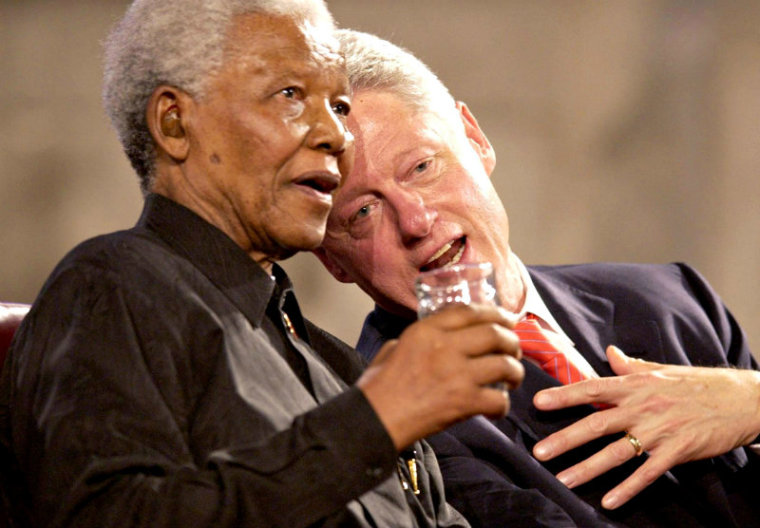 "Please get your history about South Africa up to date and then I would love to debate the freedom and liberty issue in South Africa. Nelson Mandela was a communist, a terrorist and believed in a Christianity mixed with his African traditions and rituals....not a real Christian at all. I recommend you consider it twice before acknowledge this man as a hero. If you really want to know what is going on in SA you are welcome to contact me. I will continue to support you and the conservative cause of your People. All of the best with your struggle for freedom and liberty," he added.
Many others, however, expressed shock at those comments and dismissed them as dishonorable and racist.
"I'm so sad to see that the love for a man who changed history is not mutually shared and acknowledged amongst the world. If you cannot identify the concept of love even in its simplest form, you will only live in a rotten world of hate, which is isolating, dark and self-destructive," wrote Takara Natalie Lubner.
"I am a white South African. I may only be 22 but I had the privilege of meeting Madiba a number of times. He was a man who fought hard when he needed to, but loved even harder beyond all restriction. If you criticize Madiba for the wrongdoings you claim he took part in, then the only thing you are doing is emphasizing how amazing this man truly was...that he was able to transform such actions into a place of equality and a place I am PROUD to call my home. Your hate for him is contrasted by a nation of love, our nation of love and my nation of love for him!" she wrote."…Well done Ted Cruz for honoring Madiba, for the man he was, because more than a political figure he was a[n] icon of change, RESPECT and love for all!" she added.
South African President Jacob Zuma announced late Thursday that the revered former South African leader had died at 95.
"This is the moment of our deepest sorrow. Our nation has lost its greatest son, yet what made Nelson Mandela great was precisely what made him human," said Zuma in an address on CNN.