Head of Iceland's Fast-Growing Pagan Religion Zuism Seeks to Build Temple in Christian Majority Nation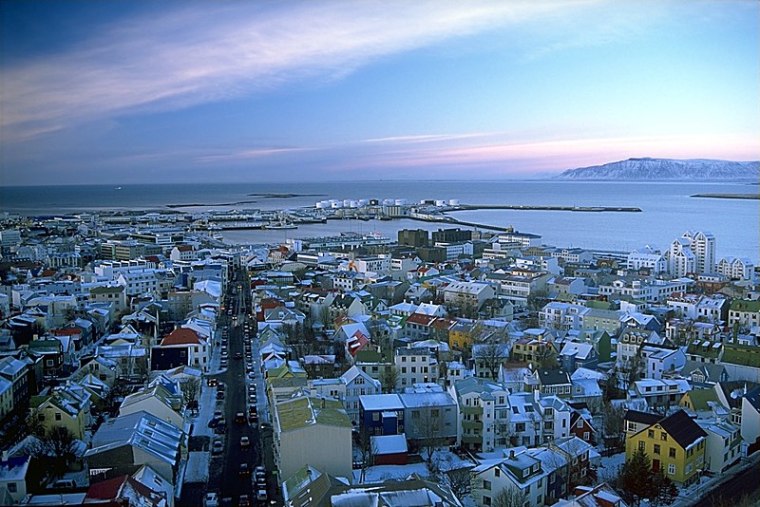 Followers of the Zuist religion in Iceland are looking to establish a stronger foothold in the country by erecting a temple which will serve as their place of worship.
Since being founded in 2016, the Zuist society now counts more than 3,000 members in Iceland and its leader hopes to build a temple that will serve as the religion's holy site.
According to Zuist leader Águst Arnar Ágústsson, the temple, which will be known as the Ziggurat, would server as the staging ground for ceremonies such as name giving and weddings, as well as "beer and prayer," the Iceland Monitor reported.
The Ziggurat would also be a gathering area where members of the Zuist religion can pray.
Ágústsson already has an idea for what he would like the Ziggurat to look like, saying that it will have two floors and a large staircase that extends from the ground to the second floor.
Ágústsson claimed that the construction of the Ziggurat is necessary due to the rapid growth of the Zuist religion.
The people who have registered as members of the Zuist religion have also unregistered from the National Church of Iceland.
It is still unclear when the Reykjavik City Council may hand down a decision regarding the land request put in by Ágústsson.
While it has only been a couple years since the Zuist society was founded, the Zuist religion was first officially recognized in Iceland back in 2013, according to Culture Trip.
The religion's beliefs are based on the Sumerian gods, including An, Enlil and Enki. These same gods were worshiped long ago by the people of Mesoptomia — the historically significant region in West Asia.
Followers of the Zuist religion also claim that the belief system they adhere to is the oldest one in the history of the world, predating even the one followed by the Norse Pagans.
For those who join the Zuist religion, they have been promised to receive refunds for their parish fees.
Approximately 1 percent of Iceland's population follow the Zuist religion. Meanwhile, more than 80 percent of the people are Christian, the BBC reported.