Heartbreaking: Egyptian Christians Were Calling for Jesus During Execution by ISIS in Libya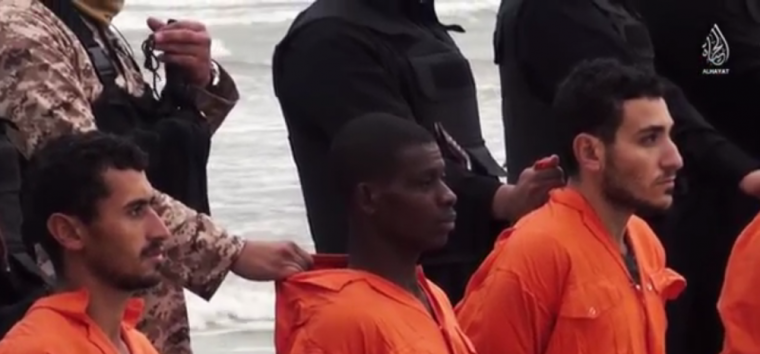 A number of the 21 Coptic Christians who were recently shown being beheaded in a horrific video by Islamic State militants in Libya were reportedly whispering the name of Jesus as their heads were being hacked off their bodies.
Bishop Antonios Aziz Mina of Giza, who called the 5-minute video released by ISIS Sunday "diabolical," told the Fides news agency that although the militants intended to "spread terror" through the massacre, they actually made the men martyrs for their faith.
"In the moment of their barbaric execution," he explained, some of the Christians were mouthing the words "Lord, Jesus Christ."
"The name of Jesus was the last word on their lips," said Mina.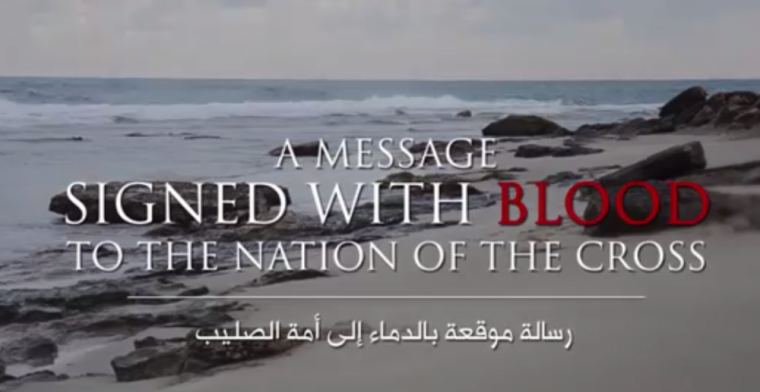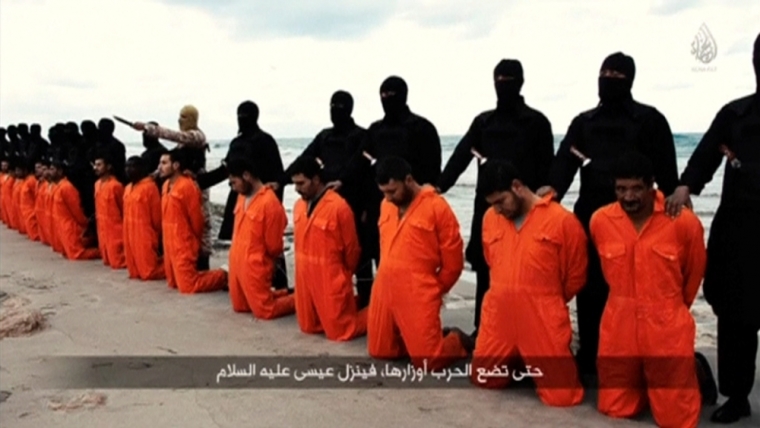 The video of the beheadings titled "A Message Signed With Blood to the Nations of the Cross" shows the Christian men being led like sheep along the Coast of Wilayat Tarabulus by the Mediterranean Sea. The masked terrorists then line them up along the beach and force them to their knees.
A caption on the video describes them as "the people of the cross, the followers of the hostile Egyptian Church."
A man speaking English then comes on praising Allah and threatening mayhem. He explains that the beheadings are in retaliation for Osama bin Laden's death by U.S. special forces in Pakistan in 2011. The video also suggested that the beheadings might also be due to violence between Coptic Christians and Muslims that same year over a Coptic woman who reportedly converted to Islam but was held captive by her family.
The men are then shown, some appearing to pray silently. They are then placed face-down on the beach and beheaded.
"This filthy blood is what awaits you, in revenge for Camelia and her sisters," said a caption on the video.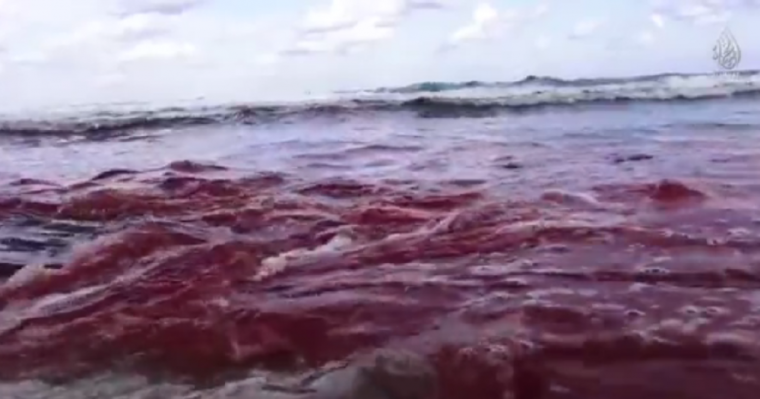 The video ends with an image of the Christians' blood flowing in the Mediterranean Sea.
In a statement Tuesday, Pope Francis condemned the killings as senseless extremism.
"Be they Catholics, Orthodox, Copts, or Lutherans, it does not matter. They are Christians, their blood is the same, their blood confesses [their faith in] Christ," said the pope.
"Today, I read about the execution of those 21 or 22 Coptic Christians," he added. "Their only words were, 'Jesus, help me!' They were executed for nothing more than the fact that they were Christian. The blood of our Christian sisters and brothers is testimony that cries out."