Hello 2017: Here is How the World Ushered in a New Year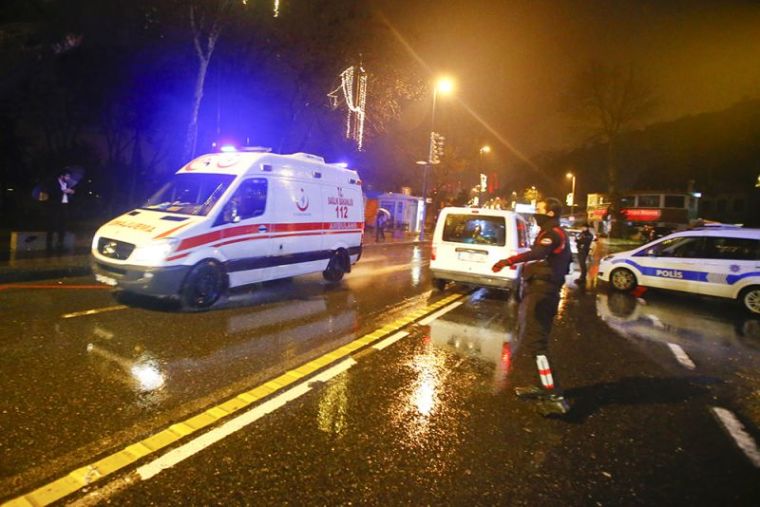 New Year celebrations has been kicked off in different parts of the world with fireworks and numerous other activities. It's not all fun and laughter though, as 39 people were killed in Istanbul, Turkey, by a yet to be known gunman who was wearing a Santa costume.
Hawaii celebrated New Year a little later than most cities. In contrast, it is already January 2 in Samoa.
Los Angeles
Grand Park was the main venue for the Los Angeles celebrations. Around fifty thousand people participated in the event, which included street dancing. To ensure safety of the party-goers, around 600 police officers were deployed in the scene.
New York
At 0500 UTC, the famous Time Square ball dropped as New York celebrated 2017. According to Pix11, "More than a million people rang in 2017 in Times Square Saturday Night.
As the countdown reached its end, the Auld Lang Sine played in the background, as couples started kissing to celebrate the New Year. To keep the celebration safe and secure, thousands of police officers have been deployed.
In Seattle, the Space Needle was brightened by a magenta color sponsored by T-Mobile. A ten-minute fireworks display also appeared atop the structure, making it the largest in the history of the annual event.
Counter-terrorism units and bomb-sniffing canines were even present in light of the Istanbul incident which happened hours before New York's New Year celebration.
Rio de Janeiro
In Rio de Janeiro, Brazil, the Copacabana beach was the venue for the New Year celebration, which is highlighted by an amazing fireworks display. One day before this celebration, the local worshippers of Yemanja (the sea goddess and patron saint of the fishermen) offered flowers, mirrors and perfume in boats so that 2017 will be filled with blessings.
London
London celebrated New Year with incredible fireworks as around 1 million people watched from the Thames River banks. Twelve thousand fireworks lit up the London sky.
The countdown included an extra second, which was called the 'leap second,' accounting for the Earth's slower rotation. Sadiq Khan, London's mayor, said he was thinking about the Berlin attack and therefore heightened security, but the event was a peaceful and successful one.
Paris
Thousands of people reveled over the yearly fireworks display at the Champs-Elysees, watching the fireworks above the Arc de Triomphe. To ensure safety, over 96,000 police officers were deployed in the venue.
Moscow
People celebrated New Year's Day in front of the Kremlin in Moscow. Fireworks displays were shown above the Red Square as people took photos. There was also a light tunnel filled with revelers taking pictures, kissing and dancing in celebration.