Heritage Foundation president, executive VP to resign from major conservative think tank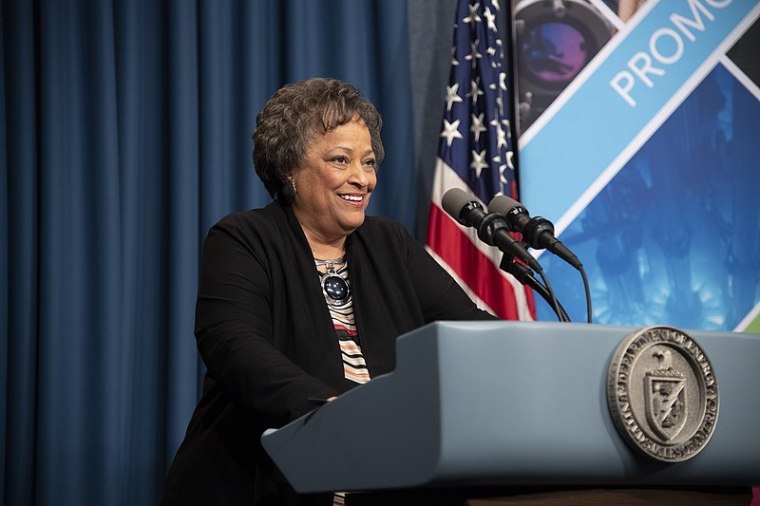 The president and the executive vice president of the prominent conservative think tank, the Heritage Foundation, have announced their resignations. 
Heritage President Kay Coles James, who became head of Heritage on Jan. 1, 2018, and Heritage Executive Vice President Kim Holmes announced their intents to step down in a statement Monday.
James will remain president for up to six months until a new president is found. She will also remain on the organization's board of trustees. Meanwhile, Holmes' resignation will take effect on April 16.
In a statement, James explained that she and Holmes "accomplished everything we set out to do," adding, "it's time to let someone else take the reins."
"When we came on board as the executive leadership team three years ago, we set several goals and told Heritage's board of trustees that we would serve for three to five years to see them through," she stated.
During her three years as president, James oversaw the creation of Heritage's Edwin J. Feulner Institute and the Center for Technology Policy.
"I am incredibly grateful to Kay James and Kim Holmes for their leadership of The Heritage Foundation over the past three years," said Barb Van Andel-Gaby, chairman of Heritage's board of trustees.
"Their tireless dedication to Heritage has taken the organization to new heights, led to numerous accomplishments, and positioned the Heritage team to be ready for the battles ahead."
Philip Wegmann, a reporter with RealClearPolitics who broke the story on Twitter, explained staffing changes at the "biggest think tank on the right" is significant because "Personnel is policy." 
He noted that Heritage was "hugely instrumental" in the Trump White House. Earlier this year, it was announced that former Vice President Mike Pence joined Heritage as a distinguished visiting fellow. 
In 2017, Heritage selected James, a member of the board of trustees since 2005, as its new president, making her the first African-American woman to head the organization.
Before becoming president of Heritage, James had previously worked in the administrations of Republican presidents Ronald Reagan, George H. W. Bush and George W. Bush.
James also founded the Gloucester Institute, a Virginia-based organization, to advance racial reconciliation and a rising generation of minority leadership.
In February, notable conservative Christian philosopher and author Ryan T. Anderson left Heritage to become president of the Ethics and Public Policy Center.