Hillary Clinton Announces Presidential Run for 2016: 'It's Your Time,' She Says to America
Hillary Clinton announced her entry into the 2016 presidential race with a video posted to social media outlets on Sunday; the former first lady, senator, and secretary of state is the first Democrat to enter the race.
In a video titled "Getting Started," various people of all ages, ethnicities, families, and sexual orientations give a brief description of how their lives are about to change: marriage, birth, moving, school, life after graduation, and retirement.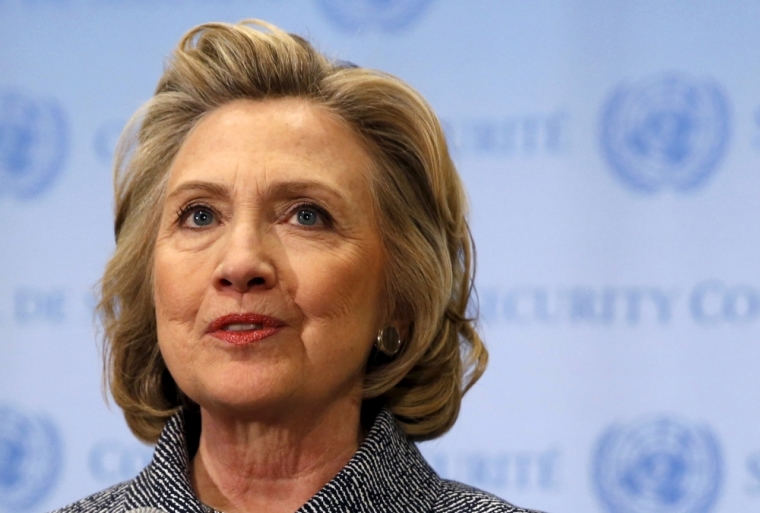 "I'm getting ready to do something, too," Clinton says in a voice-over as she is seen meeting with different people. "I'm running for president," she then says in a shot of her standing alone.
"Americans have fought their way back from tough economic times but the deck is still stacked in favor of those still at the top. Every day Americans need a champion, and I want to be that champion so you can do more than just get by, you can get ahead and stay ahead, because when families are strong, America is strong. So I'm hitting the road to earn your vote ... because it's your time and I hope you'll join me on this journey."
The video lasts a brief 2 minutes but sets forth Clinton's plan for running a campaign aimed at the middle class and where they are, rather than appealing to wealthy Americans. There was plenty of speculation surrounding whether Clinton would formally enter the race, and she held meetings with President Barack Obama and Sen. Elizabeth Warren, D-Mass., before doing so. Warren's influence can be seen in the video, as there is no mention of Clinton's connections to powerful donors or her own class.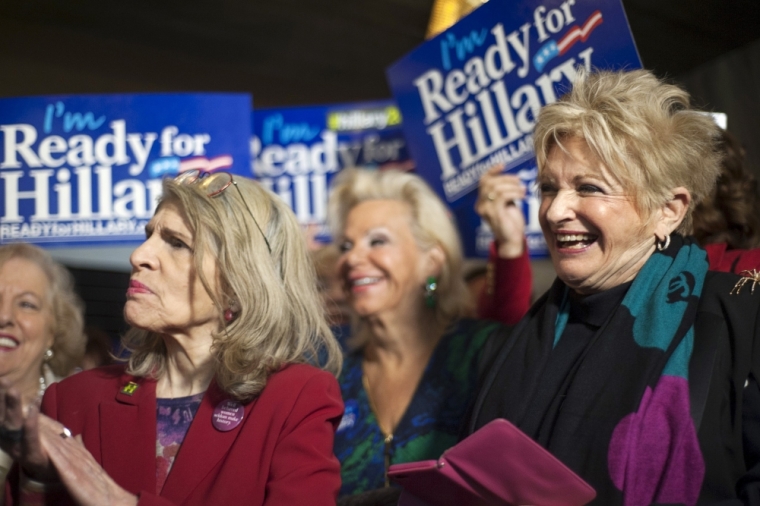 This is the second time that Clinton has run for president, narrowly losing the Democratic nomination to Obama in 2008. Since then, she has served as secretary of state during Obama's first term, becoming the most-traveled person in the position before leaving to spend more time with her family. Daughter Chelsea, who grew up in the White House while her father, Bill, was president, gave birth to Clinton's first grandchild, and she has spoken at length about the joy it brings her.
Republican presidential candidate Sen. Rand Paul of Kentucky has called out Clinton for soliciting and accepting foreign donations to the Clinton Foundation while she was secretary of state.
"Hillary Clinton has taken money from countries where rape victims are publicly lashed," he said, describing the recent case of a woman in Saudi Arabia who was whipped after being gang raped by seven men.
"We should be boycotting, voluntarily boycotting a country, not buying stuff from a country that does that to women," he said in an interview on Sunday's "Meet the Press."
Paul will begin airing a new ad to combat Clinton's momentum, calling her campaign a "path to the past" and naming her "the worst of the Washington machine."
Fellow presidential candidate Sen. Ted Cruz, R-Texas, also released a video posted to YouTube titled "We're Ready for Hillary," and questions whether America wants a "third Obama term," and asks viewers to donate to his campaign. "Together, we can win," he said.
And potential candidate Jeb Bush, former governor of Florida, released a statement ahead of Clinton's video, criticizing her time as secretary of state.
"We must do better than the Obama-Clinton foreign policy that has damaged relationships with our allies and emboldened our enemies," Bush said in a video released by the political action committee Right to Rise.
Meanwhile, the Clinton campaign is already on the road, traveling to Iowa, where it will kick-off a listening tour to give her the opportunity to meet with voters. Clinton will focus on economic policy as well as her run for the White House as a woman, something that she does not take lightly, her aides told Reuters. However, Clinton's campaign manager, Robby Mook, told the staff to "stay humble and take nothing for granted" during the run.
Watch Clinton's video below.