Hillary Clinton Fought With Obama Over Benghazi and Got Physical With Him While in Office, Says Book 'Blood Feud'
Ed Klein's damning new book, Blood Feud: The Clintons vs. the Obamas, claims that while she was in office, former U.S. Secretary of State and vaunted presidential hopeful Hillary Clinton fought with President Barack Obama over Benghazi and got physical with him at one point, forcing him to complain to First Lady Michelle Obama about it.
In salacious highlights from the book published by The Blaze Wednesday, Klein noted that Hillary was miffed over Obama's handling of the 2012 Benghazi attack and resisted his line on it.
"'[Hillary] was stunned when she heard the president talk about the Benghazi attack,' according to a member of her team of legal advisers who was interviewed for this book. 'Obama wanted her to say that the attack had been a spontaneous demonstration triggered by an obscure video. … Hillary told Obama, 'Mr. President, that story isn't credible; among other things, it ignores the fact that the attack occurred on 9/11.' But the president was adamant. He said, 'Hillary, I need you to put out a State Department release as soon as possible,'" noted an excerpt from the book.
According to the report, Michelle Obama and White House senior adviser Valerie Jarrett were opposed to Hillary's nomination as Secretary of State, and highlighted a physical confrontation in another excerpt from the book as an example of cause for the opposition.
"Some of Hillary's arguments with the president actually turned physical. Once, according to a source close to Valerie Jarrett, Hillary jabbed Obama's chest with her finger to make a point. When Obama reported the finger-jabbing incident to Michelle, he said that he couldn't believe Hillary had done that to the president of the United States. He was more amazed than angry about the impulsive attack," noted Klein in the excerpt.
Another excerpt from the book highlighted Obama reneging on a promise he made to Bill Clinton to support Hillary's 2016 bid in exchange for his support in 2012 in a post-election phone call.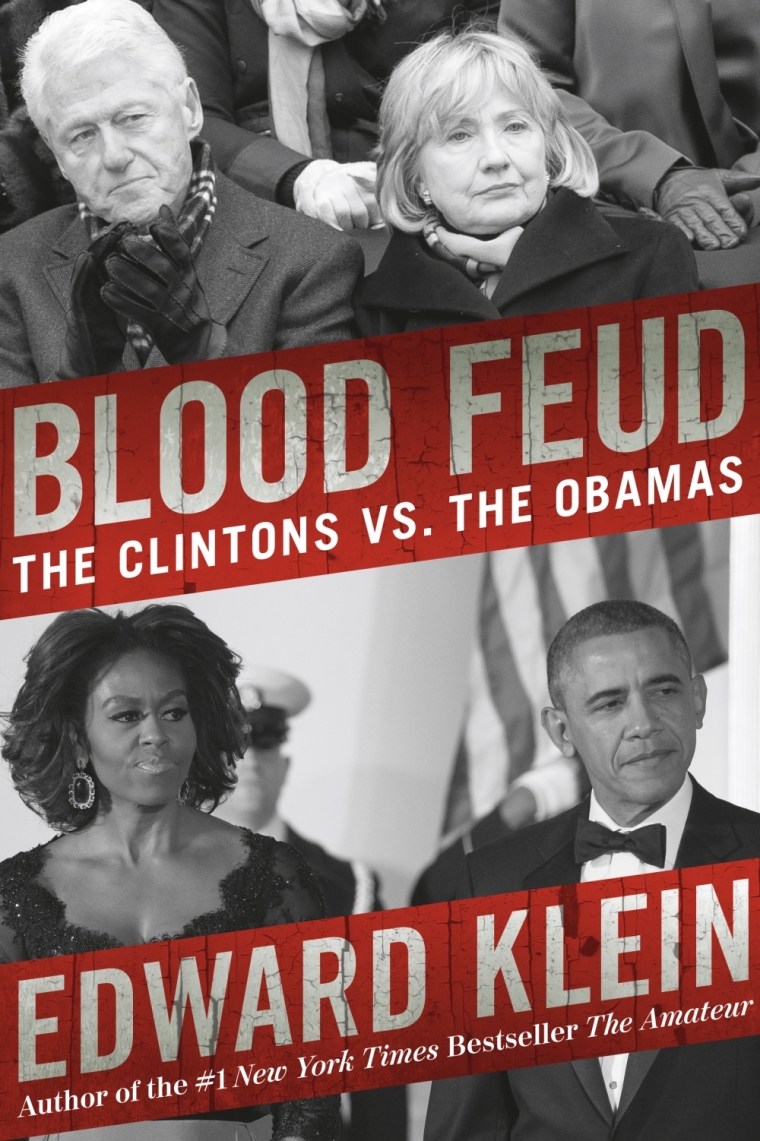 According to the excerpt:
"'Obama cut right to the chase,' Clinton's associate continued. 'He said he wasn't prepared to turn over his campaign's digital operations, data mining, and social media juggernaut to the Clintons. Instead, he said he was going to fold that operation into Organization for Action, his second-term political pressure group. Hillary would have to build her own data and analytics system. Bill listened, said, 'Okay,' and let it go at that.
'Then Obama said it was too early to make a decision about 2016 and who he was going to support of the Democratic Party nomination. He wasn't prepared to back Hillary now. He was keeping his options open. He was reneging on his promise.
'Bill's blood began to boil. He was speechless with rage.
'Then Obama mentioned Benghazi in kind of a vague, confusing way that led Bill to believe that the White House was going to dump political and legal blame for the mess on Hillary.
'At that point, Obama stopped talking and waited for Bill's reaction. But Bill just laughed sarcastically at Obama and hung up the phone.
'Hillary said later that she found him in his office with his head cradled in his hands.'"
Klein also highlighted that Bill and Hillary are gunning to raise more than a billion dollars ahead of 2016 and Bill was writing political "playbooks" to ensure success for Hillary in 2016.
The "playbooks," according to Blood Feud, are:
"Thick notebooks outlining positions for Hillary to take on the major issues of the day–everything from immigration reform to gun control and education. He had also been ordering up opposition research on Hillary's likely Republican opponents. He felt strongly that Hillary was going to have to distance herself from Barack Obama and his amateurish handling of domestic and foreign policy.
'We've got to list all the situations that Obama's screwed up. Benghazi, the IRS, healthcare, you name it. We've got to explain,' he said, looking over at Hillary, 'how you would do everything different and better. It has to be made crystal clear that you understand Obama's mistakes and would never have made them yourself.'"
And if he should die before 2016, Bill wants Hillary to make sure she capitalizes on his death. According to Klein, Bill told Hillary:
"'Obviously, you have to have a big state funeral for me, with as much pomp and circumstance as possible,' he said. 'I'm thinking maybe I should be buried at Arlington [National Cemetery] rather than at my library in Little Rock. … Wear your widow's weeds, so people will feel sympathy for you. Wear black for a decent mourning period and make my death an asset. The images on television of the funeral and the grieving widow in black will be priceless … you'll have to take maximum advantage of my death. … It should be worth a couple of million votes, he said.'"