Hillary Clinton vs. Donald Trump: Immigration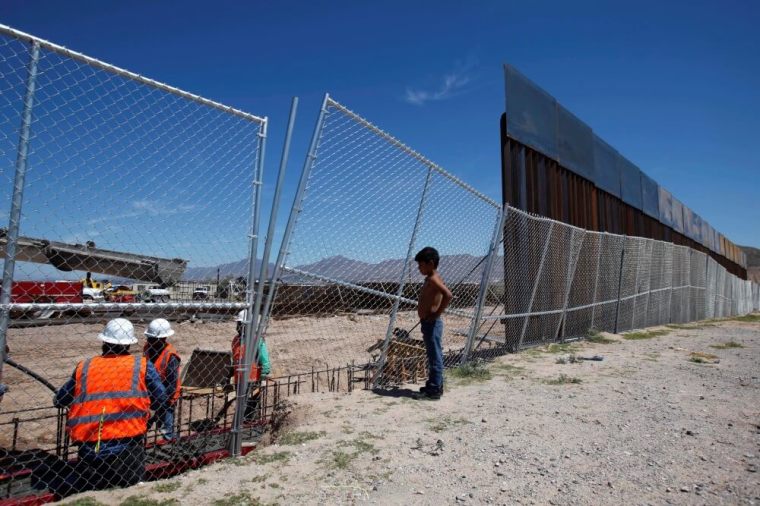 Arguably no issue has polarized voters more this 2016 election cycle than immigration, particularly illegal immigration, and whoever is elected president on November 8 will address this complex challenge and all its national security and economic dimensions.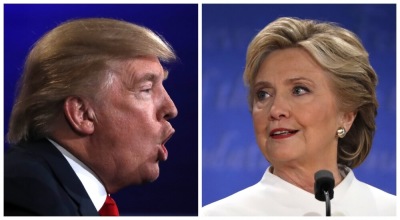 Republican Donald Trump has made opposition to illegal immigration a centerpiece of his campaign, while Democrat Hillary Clinton supports offering unauthorized immigrants living in the shadows in United States a pathway to citizenship, if they fulfill certain restitution requirements, as part of a larger package reform measures.
In what has been often quoted throughout both the general election cycle and the primaries, when Donald Trump announced he was running for president, he claimed that Mexico was sending its worst people to America, some of which are rapists and drug smugglers. And, he has repeatedly stated that he intends to build a long wall along the southern border of the United States, and that the Mexican government would foot the bill.
But over the course of the election process, his positions have shifted. Originally, Trump stated that he would deport all 11 million, but walked that back in August, saying he would first deport criminals and decide what to do about the rest later. Around that same time, Trump surrogates Rudy Giuliani and Rick Perry implied that building a wall might not be physical but "technological" or "virtual." Trump, however, insists it will be a physical wall, despite the technical challenges of doing so along the mountainous regions.
During the third presidential debate Trump labeled Clinton's immigration proposals "a disaster," effectively amounting to amnesty for undeserving people. As he reiterated his plan to construct a wall, secure the border, and deport criminals, he noted that this New Hampshire residents were most concerned about immigration in light of the distressing heroin epidemic afflicting their state.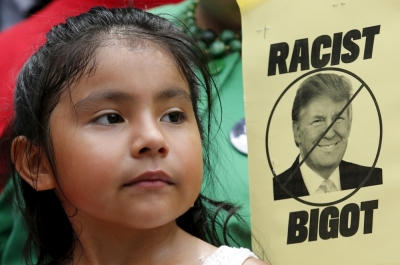 In that same debate Clinton approximated that of the 11 million unauthorized immigrants — the exact number is somewhat disputed — living in the United States, there are 4 million children who were born here out of those 11 million and as a result are full citizens.
The use of massive law enforcement to send people back to their countries would separate families and "is an idea that is not in keeping with who we are as a nation; I think it's an idea that would rip our country apart," Clinton said.
In her first 100 days in offices she would introduce comprehensive immigration reform including a path to citizenship, she promised.
Unlike many key Republican politicians like John McCain and Marco Rubio, who in the past have strongly supported comprehensive immigration reform, much to some of their base's chagrin, Trump's intense focus on the issue has highlighted the differences among various coalitions within the Republican Party.
Both candidates are aware how emotionally charged this particular topic is and have employed people with personal heartbreaking connections at their respective conventions.
In Cleveland at the Republican Convention, Mary Ann Mendoza, Sabine Durden, Jamiel Shaw, all of whom had sons that were killed by unauthorized immigrants, told their stories with great pain in their voices, praising Donald Trump for his advocacy of stricter immigration policies.
In similar fashion, Karla Ortiz, a young Hispanic child born to immigrant parents in Las Vegas, Nevada, spoke at the Democratic Convention in Philadelphia alongside her mom. Because of Trump's hardline immigration rhetoric Karla told Hillary Clinton of her fears that her parents would be deported. Hillary, in return, called her "valiente," which means brave.
The Democratic platform states that the party intends to "repeal the 3-year, 10-year and permanent bars, which often force persons in mixed status families into the heartbreaking dilemma of either pursuing a green card by leaving the country and their loved ones behind, or remaining in the shadows. We will work with Congress to end the forced and prolonged expulsion from the country that these immigrants endure when trying to adjust their status."
The GOP platform decries the Obama administration's executive amnesties in 2012 and 2014 and declares that "the border wall must cover the entirety of the southern border and must be sufficient to stop both vehicular and pedestrian traffic."
"Use of the E-verify program — an Internet-based system that verifies the employment authorization and identity of employees — must be made mandatory nationwide," the platform also reads.