Hillsong's Concert Film Rated 'A' on Cinemascore to Be Released on DVD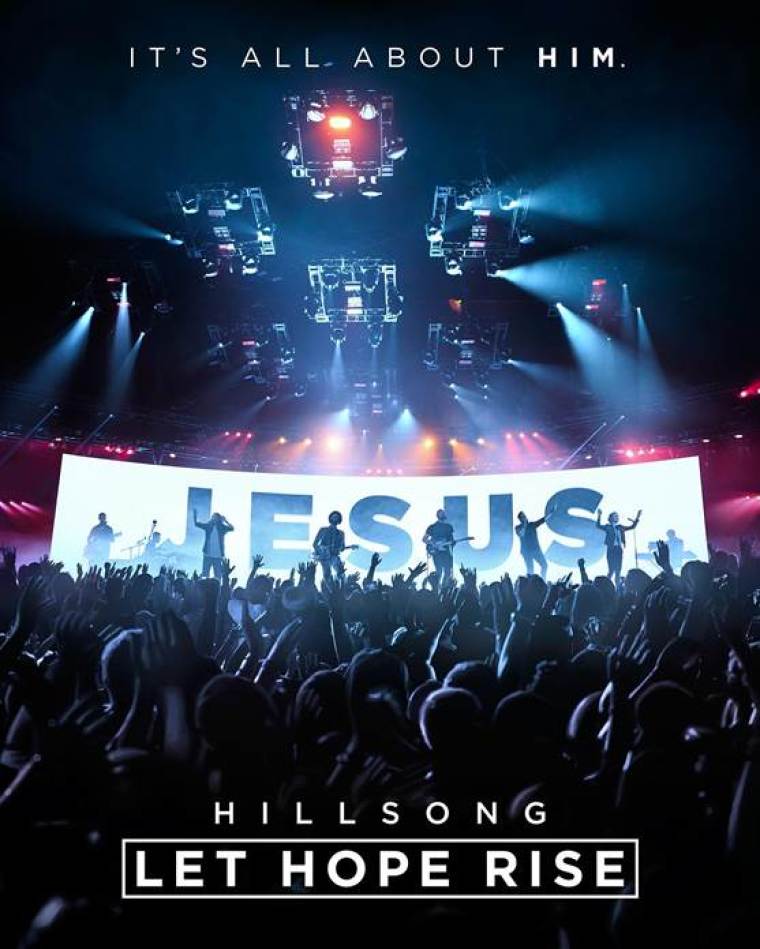 Hillsong's acclaimed worship film "Let Hope Rise" arrives on DVD just in time for Christmas.
Coming to DVD and Blu-ray this Christmas season on Dec. 20, "Hillsong – Let Hope Rise" will chronicle the rise of prominent Australian-based worship band Hillsong UNITED. The film features various clips of the band in their highest and lowest points – praying, touring, with their family, writing songs and more.
The physical release will be preceded by a Digital HD release on Dec. 6.
"Hillsong – Let Hope Rise" opened in theaters across the country this past summer, receiving high praise and positive reviews from audiences everywhere. It was rated a high "A" grade from Cinemascore and the New York Times hailed the movie, "A slick, stirring concert film that details the sound and mission of the most impactful group in evangelicalism."
Christian film critics and some of the biggest evangelical leaders such as Bishop T.D. Jakes (The Potter's House), Pastor Joel Osteen (Lakewood Church), Rev. Samuel Rodriguez (National Hispanic Christian Leadership), and Pastor Ken Foreman (Cathedral Of Faith) also praised the film.
With powerful performances the film features Hillsong's most iconic and beloved hit songs such as "Oceans," "Mighty to Save" and "Hosanna." According to a statement shared with The Christian Post, "Hillsong – Let Hope Rise" was pegged a "theatrical worship experience."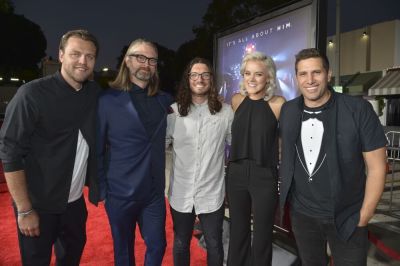 Hillsong has grown from a single church in suburban Sydney Australia to an international ministry that now extends to cities on five continents, including London, Paris, Sao Paulo, Cape Town, Rio de Janeiro, and Phoenix. In America, Hillsong is recognized for their thriving congregations in New York and Los Angeles. Combined, the ministry reaches over 100,000 people weekly.
In the Pure Flix film and the trailer, Senior Pastor Brian Houston explains the start of Hillsong and his heart for their music.
"In the end our success is not about us, it's all about God. You take Him out of the equation, you got nothing," Houston says as UNITED's hit song "Oceans" plays in the background.
"Hillsong-Let Hope Rise" was directed by Michael John Warren, who is also behind the popular Jay Z film "Fade to Black." The cinematic release journeys through Hillsong's start in a tiny church out of the suburbs in Sydney into an influential international ministry whose songs are sung every Sunday by more than 50 million people around the globe. Their songs are recognized all over the world and have been translated into 60 languages. They sold more than 17 million albums.
In an interview with CP, long-time member of Hillsong UNITED, Jad Gillies, explained what they hope to accomplish with this film.
"I want people who are in the church or building the church to be encouraged to see a little bit of their own thread in the film and be encouraged by it. We are just ordinary people and I pray that they would see that and be encouraged," Gillies said. "The other thing is, I pray that people that are not into the church and that don't know God would maybe see the film, and see the church as something way more relevant than they had at first thought, and see a place where they can be safe. A place where they can be encouraged where they can find hope, and hopefully with this film, "Hillsong – Let Hope Rise" we can get some people that are not in the church into the theaters and really help connect them with the God who created them."
For more information on "Hillsong – Let Hope Rise" and its Dec 6, DVD release visit hillsongmovie.com.