Hillsong Founder Brian Houston to Interview Former Mars Hill Pastor Mark Driscoll at 2015 Conferences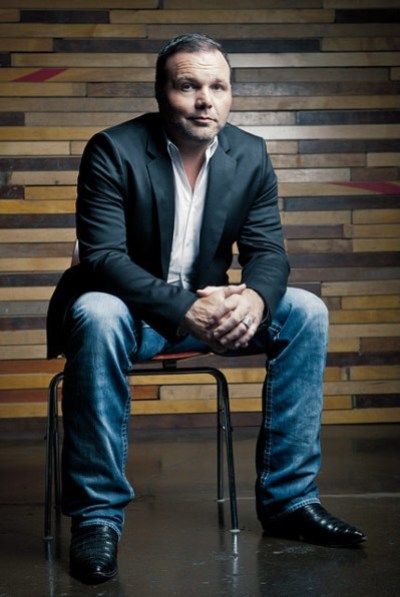 Hillsong founder Brian Houston will have a "candid" interview with Mark Driscoll, who resigned last October as the lead pastor of a Seattle-based megachurch due to a controversy surrounding his leadership style, at the ministry's conferences in Australia and England this summer.
Driscoll had been invited as one of the speakers at the Hillsong annual conferences in Sydney, Australia, and London, England, this summer prior to his resignation in October 2014, Houston said in a statement he sent to Warren Throckmorton, a Pennsylvania college professor who has written about Mars Hill for the Patheos website.
"Rather than having Mark preach or teach, I am excited about interviewing Mark and his wife, Grace from our main platform during our Hillsong Conference 2015," said the Hillsong Church senior pastor.
"I am looking forward to having this opportunity to speak openly with the Driscolls about life and ministry, as well as recent events and lessons they've learned through personal and ministry trials during the past year," Houston added.
Driscoll resigned due to his admitted "divisive" leadership style. Members of the Acts 29 church planting network, which Driscoll helped found, had advised that he take time off to get help, and rescinded Driscoll and all Mars Hill Church campuses' membership from the network.
"My aim is to have an in-depth conversation that gives insight into their hearts," Houston said. "Mark has been candid about mistakes he has made, and if we can, through our conference, help others through his life experiences, we think that will prove valuable."
In his resignation letter, Driscoll admitted that "aspects of my personality and leadership style, had proven to be divisive within the Mars Hill context" and that he was resigning because he did not want "to be the source of anything that might detract from our church's mission to lead people to a personal and growing relationship with Jesus Christ."
The Mars Hill Board of Overseers' statement on his resignation affirmed that although "Pastor Mark has, at times, been guilty of arrogance, responding to conflict with a quick temper and harsh speech, and leading the staff and elders in a domineering manner," they did not find cause for him "to be disqualified from pastoral ministry."
The megachurch has sold or transferred all property. Mars Hill name and brand was completely dissolved at the end of the last year.
"Everything is closing down at the end of the year, including our central offices," Mars Hill communications director Justin Dean earlier told The Christian Post. "Mars Hill will cease to exist after Dec. 31, 2014."