Hillsong 'Not the Reason' Justin Bieber Canceled World Tour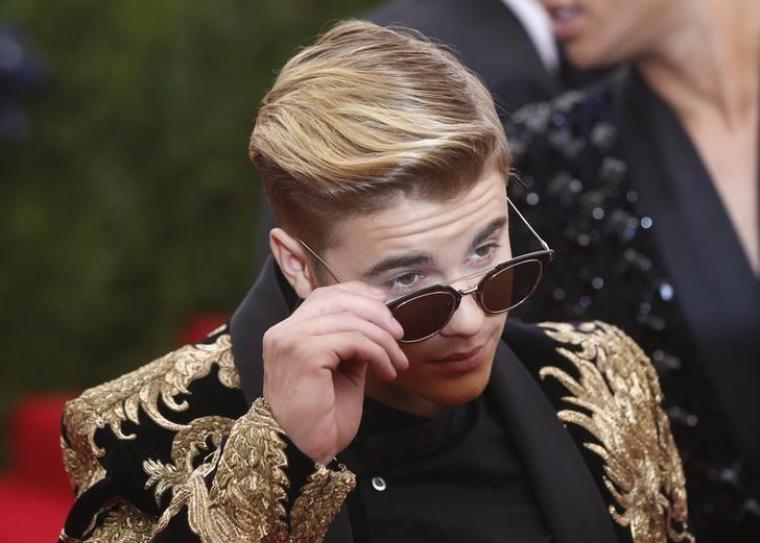 Hillsong Church, which Justin Bieber reportedly attends regularly, denied rumors that it had a role in the pop singer's decision to cancel the remaining 14 dates of his Purpose world tour.
"The recent announcement by Justin Bieber about (the cancellation of) his tour does not involve Hillsong Church," a Hillsong spokesperson told Daily Mail. "We wish Justin the best for his future."
Australia's Channel Nine had claimed, quoting anonymous sources, that Bieber wanted to "reconnect with his faith" and was perhaps thinking of establishing his own church which is why he decided to the cancel the tour.
"I am led to believe that the real reason he has come off the road is because he wants to reconnect with his faith and he may be even planning to start his own church," host Richard Wilkins said.
Justin was recently in Australia to attend the annual Hillsong Church conference in Sydney.
"We know that he was in the country a few weeks ago having meetings and attending the big Hillsong convention that they had here. [He's] very close to a lot of the Hillsong people," Wilkins added, according to the Mail.
To cancel the tour, a statement on Bieber's website said, "Due to unforeseen circumstances, Justin Bieber will cancel the remainder of the Purpose World Tour concerts. Justin loves his fans and hates to disappoint them. He thanks his fans for the incredible experience of the Purpose World Tour over last 18 months … He is grateful and honored to have shared that experience with his cast and crew for over 150 successful shows across 6 continents during this run. However, after careful consideration he has decided he will not be performing any further dates. Tickets will be refunded at point of purchase."
After cancelling the tour, Bieber had said he is "just resting, getting some relaxation. We're gonna ride some bikes," according to TMZ.
When asked if he had a message for his fans, he replied: "I love you guys. I just think you guys are awesome. Sorry for anybody who feels disappointed or betrayed. It's not my heart or anything. Have a blessed day."
Asked if he cancelled the tour because of his relationship with Christ, he replied, "No, no … Man, you already know the reason."
A fortnight ago, he noted on Instagram to his 89.5 million followers that the devil has no power over God while referencing Hillsong United's "Not Today."
"Let the devil know NOT TODAY! The devil has no power when you know the LIVING God! His name is JESUS!! Why worry when you can worship," he wrote.
Bieber's rocky public dance with Christianity began in 2013 when he reportedly first connected with Hillsong NYC Pastor Carl Lentz.
In a 2015 cover story in Complex magazine, Bieber delved more deeply into what he believes.
"I'm not religious. I, personally, love Jesus and that was my salvation. I want to share what I'm going through and what I'm feeling and I think it shouldn't be ostracized," he said of his faith.