Hillsong Pastor Brian Houston Celebrates Openly Sharing Jesus on NBC's 'Today' Show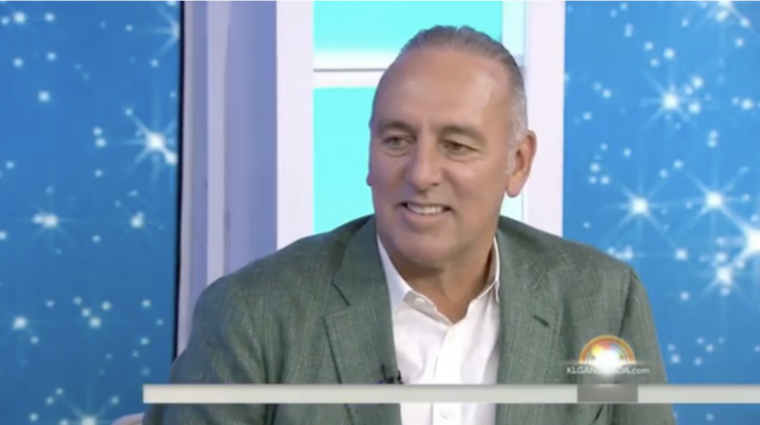 Hillsong senior Pastor Brian Houston is on a promotional tour for his new book, There Is More and was invited on NBC's "Today" Show where he boldly shared the Gospel.
"In case you missed it, this past Friday I had the opportunity to share about Jesus and why 'There Is More' is such a timely message," Houston said on Instagram with a clip of his appearance.
Before announcing the segment with Houston, "Today" co-host Hoda Kotb echoed the pastor's words, saying, "God has an even bigger plan for you and all you have to do is believe and follow His guidance."
She then shared his interview with her and Kathie Lee Gifford.
"People need to think bigger. God's got such big plans for people," Houston told the co-hosts. "The Bible talks about Him doing exceedingly, abundant and above anything we could ever ask or think when it's His power working in us."
"My book is all about trying to get people to believe God for that, exceeded, abundant and above," Houston said.
There Is More is available  everywhere books are sold, and according to the book's description it hopes to reach anyone who wants to be challenged with living with greater expectancy.
Hillsong church was founded by Houston and his wife, Bobbie, in the suburbs of Sydney, Australia, in 1983. It has now grown from a single church to an international ministry that now extends to cities on five continents, including London, Paris, Sao Paulo, Cape Town, Rio de Janeiro and Phoenix.
In the United States, Hillsong is recognized for their thriving congregations in New York and Los Angeles. Combined, the ministry reaches over 100,000 people weekly. The American churches often attract the attention of many A-list celebrities. Justin Bieber, Oklahoma City Thunder superstar Kevin Durant and Selena Gomez, to name a few, are all a part of the church.
Follow Jeannie Law on Twitter:
@jlawcp