Hillsong Pastor Carl Lentz Criticized for Taking Shots With Justin Bieber (Photo)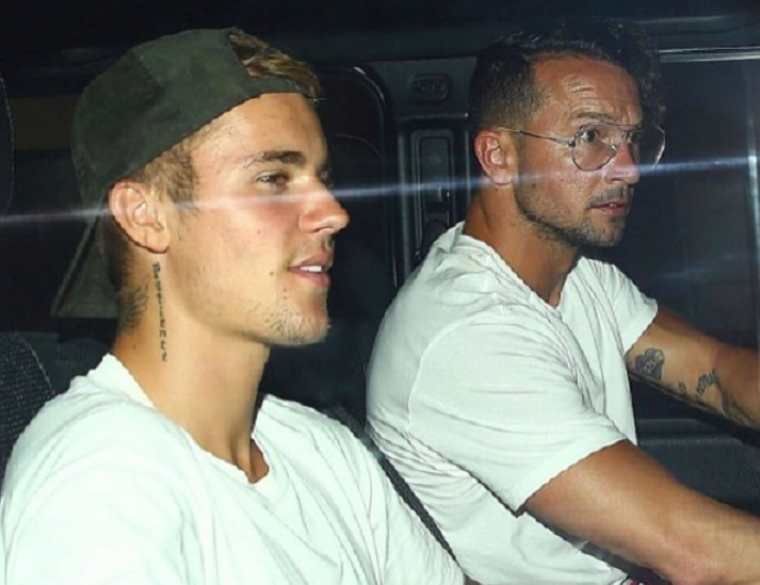 The transformation of pop star Justin Bieber has been widely associated with the mentoring he's received from Hillsong Pastor Carl Lentz, and while many are praising the New York-based church leader for his influence on the singer, others are outraged after seeing photos of pair drinking shots at a bar.
During Hillsong's conference in New Zealand in March, photographers took photos of Bieber drinking at a local pub with the Hillsong pastor. Now the photos are catching the attention of the Christian community and Christian media.
Pastor Joe Schimmel of Blessed Hope Chapel in Simi Valley, California, and Good Fight Ministries penned a letter on Christian News that is drawing a lot of attention for rebuking Lentz's actions.
"[T]he chief concern from these images has to be how someone, who calls himself a pastor, is engaging in such an activity with someone who has a history of abusing substances," Schimmel said. "How can Lentz give an account for himself when he takes shots alongside someone who has been arrested and pleaded guilty to DWI?"
Schimmel further asserted that the photos of Lentz and Bieber "do nothing but paint a picture of someone who is being influenced by the world rather than edifying and building up a young man in his walk."
"As Christians, we are not to walk as the world does. We are a chosen people, a royal priesthood, a holy nation, a people for God's own possession. How must this look to the non-believing world?" Schimmel asked. "Is it normative behavior for the Christian? Is it the sort of behavior that a shepherd leading his flock should engage in? That is not what I read when I pick up my Bible."
According to news.com.au Bieber started out his night fully clothed like "any other patron," then took off his camouflage jacket and a white T-shirt which caught the attention of the female bartenders serving him.
"Shots and cocktails were on the menu for the U.S. singer and his mate, Hillsong Pastor Carl Lentz," the Australian publication wrote.
As seen in the comments section of Schimmel's open lettter to Lentz, other believers are similarly displeased with Lentz's behavior.
However, the Hillsong NYC pastor has said he has invested time in Bieber for years now to see him grow in his walk with God. The well-known minister is credited with bringing Bieber back to his faith and baptizing him.
During a guest appearance on Oprah Winfrey's "Super Soul Sunday" in 2016, Lentz spoke  about his friendship with the crooner. Lentz revealed that he met Bieber after his friend, fellow Pastor Judah Smith, contacted him and said he was "working" with Bieber and wanted the two of them to connect.
"Through Judah, I was able to become a friend of Justin. To make a long story short, his baptism was a moment where he was going through it and he was pulling himself up," Lentz said.
Oprah then questioned whether or not it was true Bieber said he wanted "to know" Jesus.
"He's serious," Lentz said of Bieber. "People say, 'What does it mean to be a serious Christian?' Look at Justin, he's a work in progress. He's never said he's perfect, he's never said he is the representation of Christianity, but I'm proud of him for admitting he's a Christian in the middle of and knowing he's going to have more problems. I love that about Justin."
In July, Bieber spoke of his love for Jesus during an interview with Rich Wilkerson Jr., Lentz and Chad Veach at Hillsong's "Closer" conference in Australia.
"I just enjoyed watching people worship, praising God," Bieber told Wilkerson of his take away from the conference. As the others shared their thoughts, Bieber oddly began brushing his teeth on camera during the discussion.
When Wilkerson asked Veach what the theme "closer" meant to him, he expressed that it's brought him closer to God. Wilkerson then asked Bieber the same question.
"Same-sies," he replied, while brushing his teeth. He then laid his head on Lentz's shoulder and said, "I just want to love people more. I just want to love Carl more."