Hillsong United member says their music has 'never been more true' after a 'most challenging year'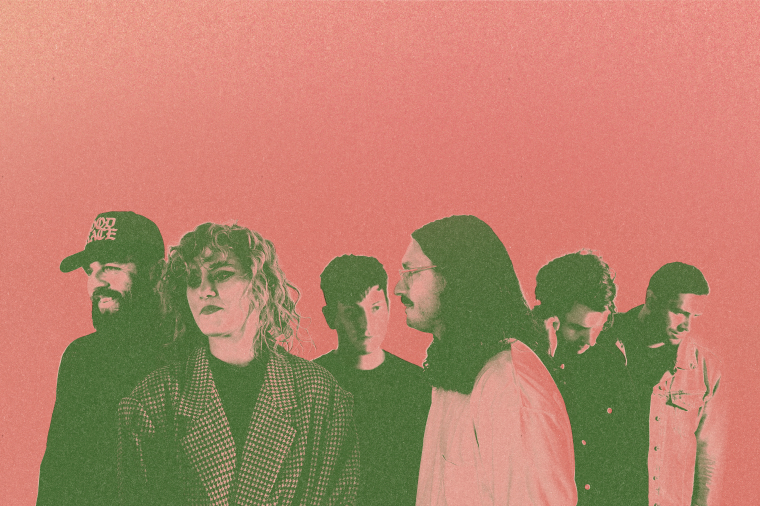 Platinum-selling worship band Hillsong United recently released the expanded edition of their new record Are We There Yetin the midst of what Jonathan "JD" Douglass described as a prolonged and "challenging" season that has made their music truer than ever. 
Douglass has called Hillsong Church his home church since he was 4 years old. In a recent video interview with The Christian Post, he candidly shared how he's been doing in the aftermath of numerous scandals that have rocked the Hillsong global church network. 
"We definitely have been through quite a bit," Douglass told CP. "I do feel like so has the rest of the world, but I'd be lying if I didn't say that last year was one of the most challenging years for us. But the good thing is, I feel like we experienced God in such a new and fresh way and all the things that we write and sing about have never been more true, even for us."
Hillsong has been involved in rumors, accusations and some of the church leaders have been accused of various misdeeds. Last year, Hillsong was the focus of documentaries that rehashed accusations and instances of misconduct perpetrated by former church leaders that came to light in recent years. 


"There was challenge and there was pain, but I can honestly say at the end of the day, when we got to the end of last year, that I feel like my faith and trust and experiencing God's goodness has never been better," he testified. "I love the Word of God and I believe that as the psalmist writes in Psalm 119, it is 'a lamp unto our feet and a light into our path.'" 
"I've experienced that throughout my life, but it's never been more true, for me personally, right now," Douglass continued. "I just love the goodness and grace of God that is available for all of us. So the good news is that I'm grateful and experiencing that more than ever."
Are We There Yet (Expanded Edition) was released earlier this year and the worshiper said the group's lyrics to God have never resonated more with him.
"We can, and rightly so, focus so much on figuring out, 'Are we there yet?' because the destination is ultimately the most important thing. And for us, that is the promise of Heaven and eternity with Jesus," Douglass explained. "Yes, the destination is important, but God works through the journey so much and I think that if we're not careful, we can miss what God is wanting to do in the midst and the promise that God is with us as we're on the journey." 
The album is filled with hope-filled songs and Hillsong United has remained focused on the hope of Jesus. However, Douglass added that he knows life is not promised to be easy.
"Again, the Word of God, spoiler alert, doesn't promise that we'll have a problem-free life," he said. "Actually, the more you read throughout the Word you see that we are going to find challenges. But in all of those challenges, we are promised an answer. We are promised joy. If we look to God and His Word and His ways, then we can genuinely experience the goodness of God or at least have the hope that we will eventually, so that's what the album speaks to."
As of Feb. 5, Hillsong church is now under new leadership led by Phil and Lucinda Dooley, who were appointed the new global senior pastors of Hillsong Church in Sydney, Australia. Brian Houston, who co-founded Hillsong in 1983, resigned as the global leader in March after it was revealed that two women had made allegations of misconduct against him in the last 10 years. His resignation also followed a series of misconduct allegations involving other Hillsong Church leaders in the U.S. and Australia.
Douglass told CP he was happy to have the Dooleys as his new leaders.
"Actually, my wife and I are campus pastors, we oversee one of our churches in downtown Sydney," he said, describing the Dooleys as "incredible." 
"They were our youth pastors; they were actually part of starting Hillsong United, like 20-plus years ago when we were in ministry. He was the one that was saying, 'He didn't say start a band. He [Phil] just would speak to the whole youth ministry about, 'Why don't you use your best to build God's kingdom and serve the church?' Part of his leadership was a big part of why we started this. So yeah, he's a good man and we are excited about the future!" 
Hillsong United recently came off the Tomlin United Tour which was the first time the band has been on the road together since 2020.
"There are seasons we do have the mountain top and those Valley seasons. ... We have been in a valley season. We did get together just before we did this last tour, and we talked about like, 'There's lots going on. There's a lot of stuff out there that just straight up isn't true, but that's life.' And we were like, 'What should we want to do?'" he said.
Douglass said Hillsong United has "always had great unity," and they were all in agreement that they should go on the tour. United formed when they were all in high school and the core of the band is still a part of the worship group.
"We'd never stepped on the stage before we got together and basically go, like Moses, prayed this prayer where he literally said, 'If you don't go before us, I'm not going.' That's always been our heart," Douglass added. 
"The reality of these songs and worship aren't reserved for people who have it all together or when you're on the mountaintop. I actually believe these songs are most effective when people are in the darkest days or in the lowest valleys," Douglass said of United's new music. "These songs aren't just cool melodies and good ideas. They are all based on the Word of God." 
Are We There Yet (Expanded Edition) is now available to stream everywhere music is sold.