Hillsong United Shares Life Changing Experience at California Prison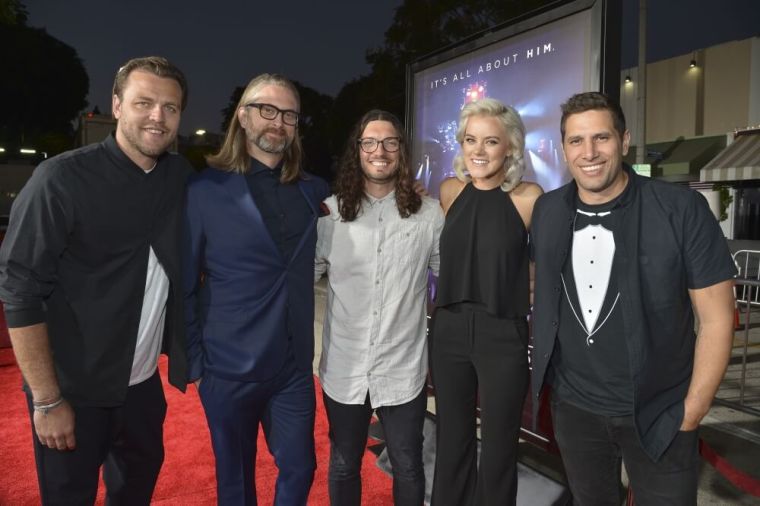 Members of the Christian band Hillsong United are sharing the life-changing moment that took place recently when they visited an inmate who wrote to them from a California state prison.
Hillsong United from the Hillsong megachurch in Sydney, Australia, visited Folsom State Prison in Represa, California, after inmate Lothar Preston wrote them a letter to share how much they have inspired him. On July 23 Matt Crocker, Jonathon Douglass and Taya Smith performed "How Great Thou Art," "Amazing Grace," and "Oceans" in a packed prison chapel, according to Serving California, an organization that seeks to encourage prisoners in the state.
Last week, Hillsong United took to their YouTube page to share their feelings about the experience. It was there that Douglass explained why the worship band wanted to visit the prison.
"Today is really special because we also want to go to places and to people who don't have social media. We received this letter a little while ago from an inmate," he explained. "This guy has been behind bars for a very long time but through the music that we've been able to create, it's basically led him to Jesus. So we are going to Folson prison to surprise this inmate and get the opportunity to lead worship."
While his face wasn't shown on camera, Preston's voice was heard in a recording in which he explained how unbelievable it was to have Hillsong United lead worship at the prison. After the prison added the Hillsong channel to its list of TV stations inmates can watch, Preston said his life was changed when he saw the band worshiping at a concert in Miami.
"The reason that I wrote you guys was this. That one day in my cell I heard the Miami concert," Preston revealed. "The music in that concert touched me in such a way that I will never be the same. It's taught me three things ... the Holy Spirit, grace, and how much God loves me."
He added, "I will sing like a man with no sickness in my body and like no prison wall can hold me."
Preston went on to share Isaiah 41:13 while describing how the entire experience was all to showcase the love and glory of God.
"The only word that I can really come up with, it's all about love. Certain concepts, certain words it's all about total surrender and abandonment to the belief that God has a plan for you," he said. "And he says a verse I love in the Bible, 'For I am the LORD your God who takes hold of your right hand and says to you, Do not fear; I will help you."
The experience was life changing for the band who got a chance to see the world from a wholly different perspective.
"Even though they've got prisoner written on all of their clothes they're like, 'We are not our crime.' I'm so grateful for the grace that we've got from Jesus to be able to give that grace," Douglass said. "It's for you, it's for everyone. And they're everyone, so it's pretty cool."
In June, the worship band sent out a message to fans saying they were willing to make some unconventional tour stops in the United States in July and August.
"We want you to tell us why we should come to you! Basically make us a 1 minute video on what's happening in your town, school, church or if it's your birthday, or even getting married," an Instagram message from the band states. "We are down to hang and come play."