Hip Hop Artist Sir the Baptist Wants Music Back in 'Healing' Frequency, Cites Biblical David
Hip Hop Artist Sir the Baptist Wants Music Back in 'Healing' Frequency, Cites Biblical David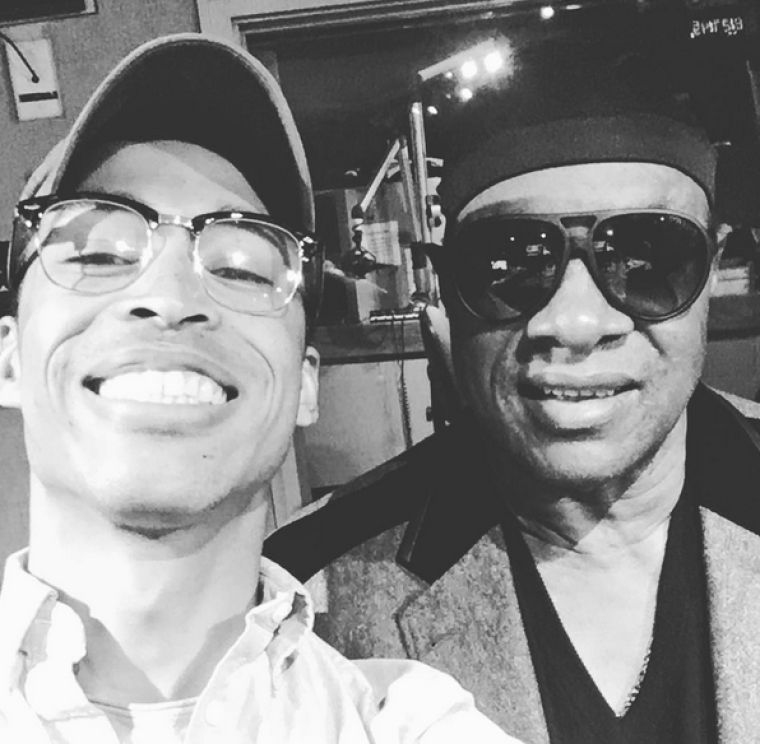 Sir the Baptist, a preacher's kid turned mainstream Hip Hop artist, is calling for music to be made in a healing frequency reminiscent of biblical times.
In an interview with Vibe, the 29-year-old Chicago native whose music is a fusion of Hip Hop, R&B and gospel influences spoke to the publication about the need for music to return back to 432 Hertz which various cultures around the world believe promotes healing.
"We need to put music back into 432 [Hz], that's the frequency that heals people. It's probably the frequency that David played his harps in when he pushed away demons in the Bible days," said the musician, whose real name is William Stokes. "We're not even in that frequency anymore, and if you look at frequencies, it affects how your body is. Your body is maybe 80 percent water, and frequencies make it move."
In a previous interview with bluegrass group The Isaacs, The Christian Post learned that frequency is measured by wave cycles per second where the number listed represents the amount of wave cycles. When a frequency is 432 Hertz, the "A" note is tuned to 432 Hertz and the other surrounding notes are tuned to that frequency.
The international standard concert tuning of 440 Hertz has been set in place since World War II. With his new album Saint or Sinner released May 12, Sir the Baptist said he is trying to tap into the calming frequency with his latest project.
"I'm trying to bring the feeling and the importance back into a frequency that we're not supposed to be in," he said. "I'm trying to calm down the frequency somehow with this music."
The artist's Christian roots run deep with a preacher father and missionary mother. However, he previously spoke to CNN  about his issues with a religion that he believes isn't inclusive of people like his gay brother.
"My brother is gay and growing up I know firsthand when those sermons come across the pulpit that rebukes him, he almost feel like the person don't love him that made him," the artist, who is dating R&B star Brandy Norwood, told CNN. "Jesus didn't come to condemn the world."
While the artist with a singer's cadence and rapper's flow has songs about sex, drugs, social and domestic issues, he does tap into gospel influences with features by gospel stars Donald Lawrence and Michelle Williams on his latest album. However, he told Vibe that he would never subscribe to making strictly gospel music, which he believes is "wack."
Nevertheless, he believes God gave him a platform to perform music to appeal to people's spiritual side.
"I think if I had done gospel, it would have been a bad idea. If I wanted to reach you, and you're extremely valuable to me, I'd have to talk like we talk, like when we're not in church," he said. "I told somebody the other day, if Kendrick [Lamar] wasn't as much of a rapper and was more of a preacher, God would have put me somewhere else. It gives me a chance to be more spiritual and gives us something more to hold onto, spirituality-wise."