Hobby Lobby Delays Obamacare Fines for Now; Avoids $18.2 Million Penalty
Craft chain Hobby Lobby said it has found a way to delay compliance with the Obamacare mandate, which requires companies to cover contraception in their employees' health care. Pastor Rick Warren has warned that religious freedom, at the heart of the company's battle, might become this decade's civil rights movement.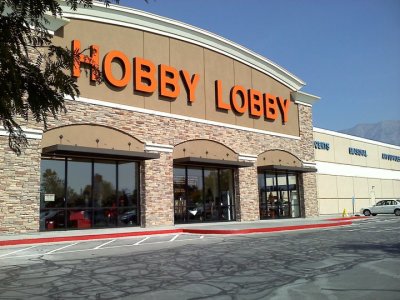 The evangelical Christian-owned company plans to shift the beginning of its employee health plan to temporarily avoid $1.3 million a day in fines for each day since Jan. 1 that it did not comply with the Affordable Care Act. Without the delay, the fine would now have totaled $18.2 million.
"Hobby Lobby discovered a way to shift the plan year for its employee health insurance, thus postponing the effective date of the mandate for several months," Peter M. Dobelbower, company's general counsel, said in a statement.
Dobelbower added that Hobby Lobby "does not provide coverage for abortion-inducing drugs in its healthcare plan," alluding to "morning-after" and "week-after" pills. The company will continue to "vigorously defend its religious liberty and oppose the mandate and any penalties."
On Dec. 26, Supreme Court Justice Sonia Sotomayor denied the company's emergency request to block enforcement of the Health and Human Services "preventive services" mandate, which forces the company to go against their religious beliefs and cover contraception, sterilization and abortifacients in employees' health care.
However, the day after the company's plea for an emergency injunction was rejected, Kyle Duncan, general counsel for the Becket Fund for Religious Liberty, which is legally representing Hobby Lobby, said the retail chain will continue their appeal.
"The Supreme Court merely decided not to get involved in the case at this time," Duncan said. "It left open the possibility of review after their appeal is completed in the Tenth Circuit. The company will continue to provide health insurance to all qualified employees. To remain true to their faith, it is not their intention, as a company, to pay for abortion-inducing drugs."
David Green, Hobby Lobby CEO and founder, has said, "We simply cannot abandon our religious beliefs to comply with this mandate… We're Christians, and we run our business on Christian principles." Headquartered in Oklahoma, Hobby Lobby has 500 arts and crafts stores in 41 states.
Warren, author and pastor of Saddleback Church in Lake Forest, Calif., has described the company's battle against Obamacare as "nothing less than a landmark battle for America's FIRST freedom, the freedom of religion and the freedom from government intervention in matters of conscience."
Warren said in a statement earlier this month that every American who loves freedom should "shudder at the precedent the government is trying to establish by denying Hobby Lobby the full protection of the First Amendment."
He blasted the government for trying to reinterpret the First Amendment "from freedom to PRACTICE your religion, to a more narrow freedom to worship, which would limit your freedom to the hour a week you are at a house of worship." This, he added, is not only a subversion of the Constitution, "it is nonsense," because "any religion that cannot be lived out … at home and work, is nothing but a meaningless ritual."
Warren predicts that "the battle to preserve religious liberty for all, in all areas of life, will likely become the civil rights movement of this decade."
Hobby Lobby Retail Store