Hollywood actress April Hernandez Castillo embraces identity in Christ, overcomes pain of abortion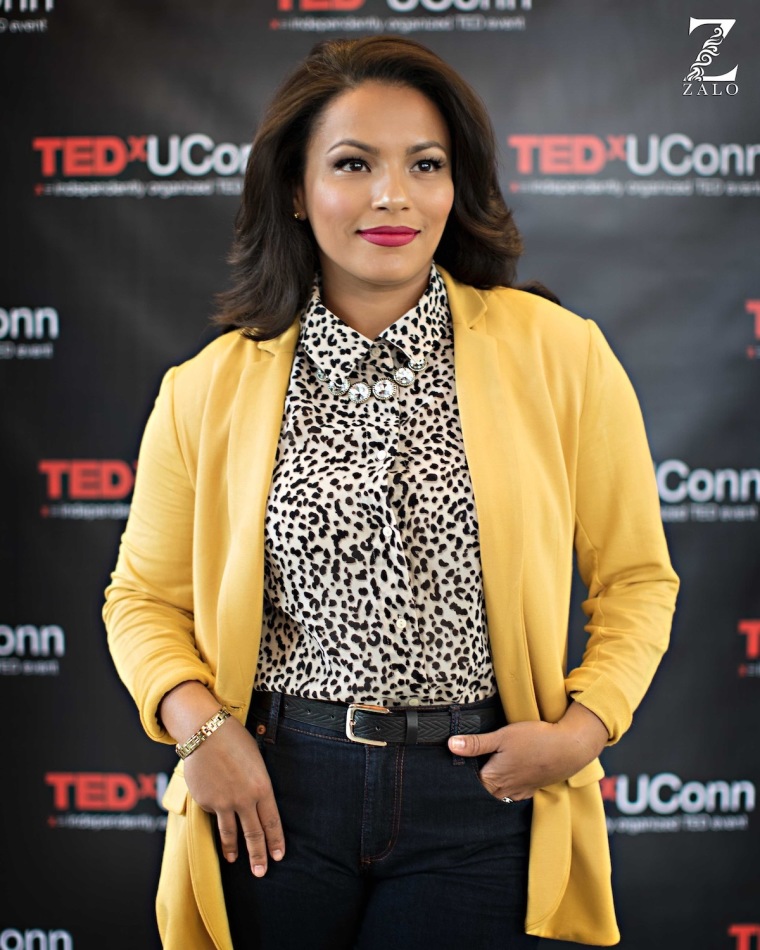 After escaping a life of domestic violence and suicidal thoughts following an abortion, Hollywood actress April Hernandez Castillo said she ultimately reclaimed her voice and found forgiveness when she accepted her true identity in Jesus Christ. 
Best known for her captivating role alongside Oscar-winning actress Hilary Swank in the movie "Freedom Writers," Hernandez Castillo is now telling her story in the memoir, Embracing Me.
The book came about after discussing a potential rewrite of her debut book, Your Voice, Your Choice(2015), with her publisher last year when COVID-19 lockdowns began.
"I figured, I think it's time I fully embraced all of me, and now I'm ready to let the world know and not be ashamed of anything," the author and public speaker told The Christian Post.
The 41-year-old New York native is bold about her passions and her faith and credits her personality to a combination of growing up in the Bronx and being a survivor of intimate partner violence. She knows what it's like to have one's voice silenced and then to get it back. 
"So many women feel like what they have to say doesn't matter," she said. "But now you see this revolution of women happening … but I still know that there are thousands of women who struggle with understanding the power of their voice."
When speaking about a pivotal moment in her life when she decided not to allow her past traumas to break her spirit, she referenced the movie "Shawshank Redemption." She said the quote, "Get busy living or get busy dying," helped her break free from her abusive relationship. 
"It was either I was going to die, or I was going to live," she revealed. "And if I was going to live, then I had to break free. This thing went off in my mind, saying, 'I know that I'm supposed to do something in my life, but if I stay here, I won't make it out.' I made a decision to leave, and then I made a decision to live and live boldly." 
Using that momentum, Hernandez Castillo built her life to where she is now, landing her in Hollywood. She's starred in episodes of "Law and Order," "Dexter" and "Person of Interest," among other mainstream programs.
Hernandez Castillo would come to know Jesus while already a Hollywood actress but noted that God was always seeking her out.
"I grew up Catholic, but I've always known that God was calling me. I remember being a teenager walking through the streets, and I would hear a whisper, and it would just be my name. It would just say, 'April.' I didn't really share it with anyone. ... In hindsight now, I realized that God has always been calling me." she detailed. "I just had to make that step and say, 'OK, I'm going to accept You, and I don't know what that looks like.'"
Hernandez Castillo embraced God and then came to realize that He had been with her "throughout everything." 
In the book Miracles by Eric Metaxas, the author featured Hernandez Castillo's testimony about a time when she nearly died while in the water at the beach. 
"I almost drowned at the beach, and someone saved me, but I didn't see them, and there were no footprints in the sand," Hernandez Castillo told CP. "My mom would always say that that was my guardian angel, and his name was Blue. I truly believed that I had somebody, but now I know who it is. It's Jesus; it's the Holy Spirit."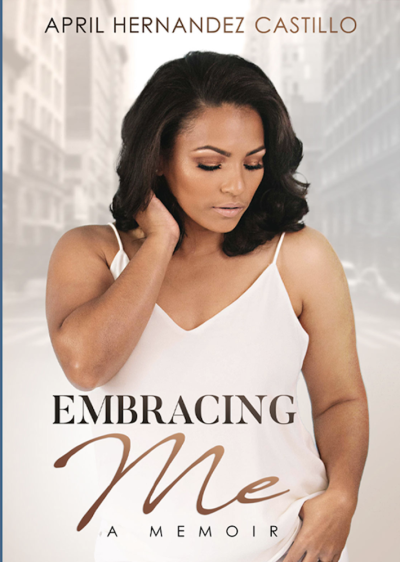 In her book Embracing Me, the actress shares past suicidal thoughts, the power of forgiveness and times she's wrestled with her faith.
The mother of two daughters is honest about how she wrestled with God.
"I always tell people, my conversion was anything but beautiful. It was a fight. I didn't really understand why did I have to give my life to Jesus?" she admitted. "But it wasn't a giving; it was actually gaining something. I wrestled a long time with it because my identity was completely wrapped up in just being this Hollywood actor." 
"Then I was put ... in the desert, for it felt like 45 years," she joked. "I had that Jesus moment when you see the Holy Spirit come down on Him, and then for 40 days and 40 nights, He's led into the desert. That's what it felt like for me, in my own way. I'm not Jesus; I'm saying the experience of it."
Hernandez Castillo said she was on the "mountaintop" of her career, and then it just disappeared. While in the valley, she wrestled with God and said she struggled with the notion of surrender because she had been operating in the natural for so long.
"I felt bamboozled. I felt angry. I felt like — 'I didn't sign up for this. I wasn't looking for Jesus.' He just came in and messed my whole thing up. But obviously, it's the greatest decision of my life," she declared. "We need more and more of that; we need this tangible faith. We need to hear real stories.
In her interview with CP (watch below), she pushed back on Christian speakers who paint the faith walk as an easy and positive experience because she doesn't identify with it.
"When I wrote the chapter titled 'Wrestling with God,' I was like, 'Oh, this is the perfect thing, because I know I'm not the only one who's wrestled with Him," Hernandez Castillo emphasized.
"God's grace, my goodness, there were so many times where I just wanted to tap out. If we're talking about MMA, mixed martial arts, what do people do when they're under pressure? They tap out," she testified. "But even in the tapping out, God allows us to do that, and He waits, and that's why I think I love Him so much. He allows us to find our way."
Since embracing God, Hernandez Castillo has also learned the power of embracing oneself at a time in America when people's true identity is under attack.
"When I think of identity, I think about our fingerprint, that you can be an identical twin but you have a completely different fingerprint," she said. "God specifically created each and every one of us with a different purpose, different mission, whatever that is. He created us whole. It's when we discover new things in life that it takes us [to] different places." 
"I was having an identity crisis, and I'm not talking about sexually or my gender. I saw myself this way, but God always saw me another way. It is God's identity who's in me, that emanates, that shines through us," she continued. 
"So many people are trying to figure out who they are. But when you have other outside entities coming in and saying that 'this is what you should be' or giving you 10,000 choices of what you should or shouldn't be, and then you become offended ..."
Not being one who struggles with gender dysphoria, Hernandez Castillo added: "I don't know what that is. I can never know what that's like because I know who I am. I am a woman, 100%. But I also know that people do struggle. How can I serve them? And how can I help them?" 
The actress said she hopes that even those who don't believe in Christ still find wholeness in some capacity. 
"We're living in a place where it is a war," she stressed. "As a mother, it is my job to raise two girls that know who they are as young ladies and know that their identity lies in Christ."
Hernandez Castillo concluded the interview by sharing her experience with abortion, which led her to speak out publicly concerning the trauma that came from her decision to abort a child several years ago.
"When it comes to the topic of abortion, it took me close to 20 years to feel safe to share that part of my life. Because the moment that you begin talking about it, it's like no matter what you say, people politicize it, and people are waiting for you to choose a side," she noted. "The moment that you don't choose a side, then that means that you don't really believe in Jesus or you don't believe in every other message." 
"I am here to serve the woman," she declared. "I am here to serve that woman who is terrified. I am here to serve that unborn baby. I pray that no one has to go through that. But most importantly, I want to talk about how can we prevent this moment, if possible. How can we support a woman if she does do this?"
Hernandez Castillo said that when she got an abortion, an older lady was giving out pamphlets.
"When I didn't take the pamphlet, she said, 'Oh, you did one. You had an abortion. You're going straight to Hell,'" Hernandez Castillo recounted. "She lost her moment to show me compassion; she lost the moment to preach the blood of Jesus and forgiveness because she made it about her and her mission. When all I needed was a hug, when all I needed was love, and what I really needed was empathy."
She said that when she speaks to people about faith and abortion, she feels like "they just cannot hear anything else."
"I'm saying stop making this about you and put yourself in that person's place," she stated. "Because you don't know why a woman has an abortion. You really don't know what led her up to that. But what you can do after is offer her the love of Jesus, give her a hug and show her empathy."
Knowing that her statement might not be well received, Hernandez Castillo went on to encourage people of faith to establish relationships with people to help them choose life, rather than condemning them.
"Jesus stood up for women. He spoke for women. He loved us. And I really wish that we could show that more," she emphasized. "I get emotional because I wanted to kill myself because of those feelings of shame. I think about had I'd done it, if that woman had the power to speak death into me, and I accepted it, and I would have made those decisions, I would never be who I am today. I would never be a mother to the most beautiful two little girls. And that was grace."
The author testified about a time she was able to help a young woman choose not to abort her twin babies by showing her compassion and spending time talking to her. Hernandez Castillo happened to be at a facility for women, and the young woman, who previously had several abortions, decided to change her mind after talking it through.
"I focus on compassion. I focus on empathy. I focus on support and real action," Hernandez Castillo concluded. "The title of my last chapter is titled 'Forgive me, Daisy.' And it's a powerful testimony about my abortion and how I was able to just find the love of Christ and most importantly, forgive myself."
Embracing Meis now available.