Homeschool Advocate Michael Farris Responds to Sex Scandals of Homeschool Leaders Bill Gothard, Doug Phillips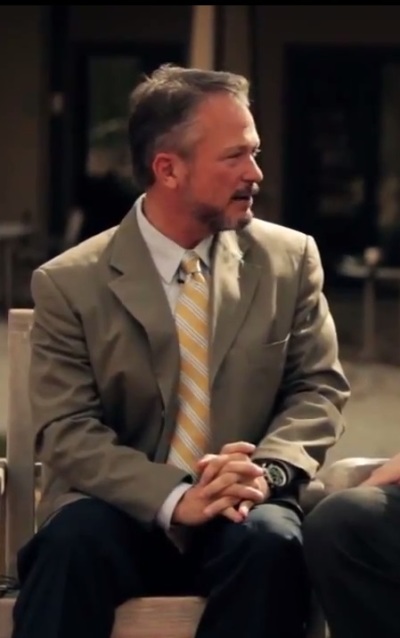 The Home School Legal Defense Association criticized the patriarchy movement among some Christian and homeschool leaders as unbiblical and harmful, and apologized for not speaking up sooner about the issue.
In an article posted to the HSLDA website, and which will appear in a publication that goes to members called Home School Court Report, HSLDA Chairman Michael Farris apologized on behalf of himself, HSLDA President Michael Smith and the HSLDA Board of Directors for "failing to speak up sooner."
In close to 2,500 words, Farris addressed the teaching of patriarchy, a view among some Christians regarding the role of women in church, families and society, and how that teaching relates more specifically to the recent sex scandals involving Bill Gothard and Doug Phillips.
"The philosophies of Gothard and Phillips damage people in multiple ways," Farris wrote.
Farris had "been uncomfortable with the teaching coming from each of these men for several years" but was reluctant to speak out because he did not believe it was the role of HSLDA to police the teachings of those within the homeschooling community.
Gothard and Phillips had both been prominent speakers at homeschool conferences and Vision Forum – an organization founded by Phillips – bought ad space on the HSLDA website, the article notes.
HSLDA changed its view about speaking out, Farris said, after speaking to people who had been harmed by the ministries of Gothard and Phillips.
Throughout the article Farris mentioned the struggle to balance a respect for diverse viewpoints among families that homeschool and the need to speak out about damaging ideas that could taint the homeschool movement as a whole.
While the teachings of Gothard and Phillips are not identical, Farris noted some similarities regarding their views about women and their tendency to associate their own views with the views of God.
"People are misled when human ideas are wrapped in false claims of being God's directives," he wrote. "Different forms of critical analysis are necessary when one is examining God's words versus man's words. Innocent people follow teachers in good faith thinking they are following God. And when the directives turn out to be only man's ideas, the followers often find that someone in their family has been damaged in the process. Only God's ideas are infallible. Man's ideas will always fall short."
The patriarchy movement goes too far, Farris continued, when it claims that God teaches that women should not vote, should not go to grad school, should not move out of their father's house until they are married and should only be a mother and servant to their husbands.
"Women are not to be the de facto slaves of men. Women are created with dignity equal to that of men. Women have direct and unmediated access to God. Daughters should not be taught that their only and ultimate purpose in life is to be the 'helpmeet' of a man. While being a godly wife is a worthy ideal, the only statement that is universally true for every woman is that she should love and serve God as her highest priority," he wrote.
Phillips last year admitted to having an affair with a woman who accused him of treating her as his "personal sex object." Gothard resigned from the Institute in Basic Life Principles, an organization he founded, this year after being accused of sexual harassment. He denied the charges.
Farris' article spent more time and provided more detail about the teachings of Phillips than Gothard. It also stated that Phillips' sex scandal was directly related to his false teaching.
"The personal failure of Doug Phillips in the area of marriage and his mistreatment of a young woman bears directly on the legitimacy of his teaching. So does the mounting evidence coming from the women raised in such homes," Farris wrote.
At the end of the article, Farris hinted that this will not be the final word about harmful teaching among homeschool leaders.
"There will be more to say on this in the days ahead — by me and many others. I am not trying to give an encyclopedic answer; I am just trying to draw a line in the sand," he wrote.