Doug Phillips' Former Church Disappointed with His Disobedient Departure as Elder Who Confessed Affair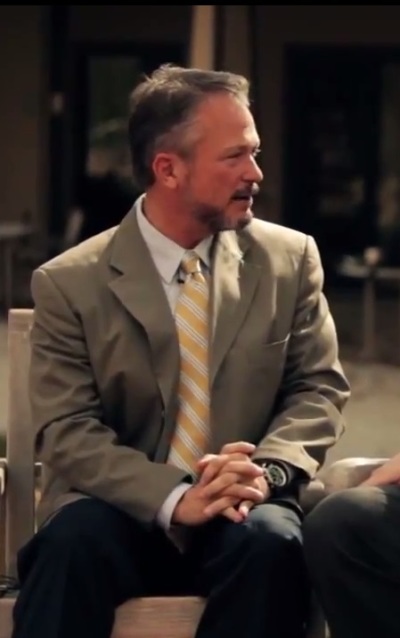 The departure of a former leader of the biblical patriarchy organization Vision Forum from a Texas church he helped found did not follow protocal, the congregation's leaders reported earlier this week.
In a statement posted the Boerne Christian Assembly's website on Sunday, the church noted that it had "sought to exercise oversight and accountability with our former Elder, Doug Phillips, who last year publicly confessed to an inappropriate, long-term relationship with a woman other than his wife and verbally expressed his repentance for his behavior."
BCA went on to explain that Phillips had not followed church policy for existing members, procedures which he had himself had created while serving as an elder there and statements he had "reaffirmed on multiple occasions." Specifically, Phillips had "become a member of another Church without a letter of transfer from Boerne Christian Assembly."
"This is a matter of great concern to the body at Boerne Christian Assembly and we are attempting to work through this entire situation in a manner that would be honoring to our Lord. We continue to pray for restoration, wisdom and grace as we determine how we should proceed," it wrote.
Prior to BCA's most recent statement, the church had also posted sermon notes from June 25 focused on "Biblical Repentance." Though the message did not mention Phillips by name, it was the first posting since 2008 and it specifically detailed how one might deceitfully repent as opposed to an individual genuinely interested in turning away from sin.
Earlier this year, the woman with whom Vision Forum founder Doug Phillips had an alleged affair filed a lawsuit against, what the lawsuit describes as her "spiritual father," accusing him of sexual battery, fraud and sexual exploitation, and claimed that he used her as his a "personal sex object."
In the lawsuit, Lourdes Torres, 29, accused Phillips of taking advantage of his authority over her as the "pastor of her church, her boss, her landlord and the controller of all aspects of her life." Torres also claims that Phillips further manipulated her by telling her that he intended to marry her when his wife died "soon."
In the claims filed by attorneys, David Gibbs and Dustin Gaines accused the disgraced biblical patriarchy leader of leading a "total institution," or one where "people within a total institution work together, worship together, spend leisure and recreational time together, and even dwell together."
"Thus, a person within a total institution is cut off from the normal world entirely. As a closed and tightly knit unit of people, total institutions lead an enclosed and uniquely administered round of life that is peculiar to its own characteristics and beliefs," the lawsuit stated
The lawsuit further alleged that despite Phillips' resignation from Vision Forum Ministries in late October 2013, the leaders of the nonprofit organization knew of his actions earlier in 2013 and allowed him to stay on.
According to WORLD magazine, five friends and colleagues of Phillips confronted him about his behavior. Hoping for contrition, the friends noted that they were dismayed when Phillips, although acknowledging his infidelity, responded with defensiveness.
On Oct. 30, Phillips announced his resignation from the nonprofit. Two weeks later, on Nov. 11, the Vision Forum Ministries board announced that it had decided to shut down the organization, a decision its members said that they lamented but deemed necessary.
"While we believe as strongly as ever in the message of the ministry to the Christian family, we are grieved to find it necessary to make this decision," it stated on the organization's website. "We believe this to be the best option for the healing of all involved and the only course of action under the circumstances."
On March 13, Phillips' attorney sent a letter to two of his client's personal assistants, Bob Renaud and Peter Bradrick, and a former Vision Forum employee, Jordan Muela, alleging that "the three of you have conspired together, and with others, in an attempt to destroy Doug Phillips, his family and Vision Forum Inc," reported WORLD magazine.
Phillips' attorney, Diaz Jakob has called the lawsuit's claims as "false, defamatory and made with malicious intent to destroy Doug Phillips."
The letter claims that Phillips' sexual advances were "consensual and often initiated, encouraged and aggressively perpetuated by Mrs. Torres-Manteufel." It also accuses Torres of repeatedly requesting "money, trips, jewelry and special favors from Doug Phillps" and claims that "Mrs. Torres-Manteufel intent is to seek financial benefit and/or personal gain."
Although Vision Forum Ministries announced its shutdown in November and Vision Forum Inc. appeared to have a liquidation sale in December, the lawsuit states that "both corporate entities are believed to be in active existence today."