HopeMob CEO and Retired Pastor Shaun King Talks Churches, Technology, New Startup
Techie-Humanitarian Also Comments on Twitter Debate With Rick Warren, Mark Driscoll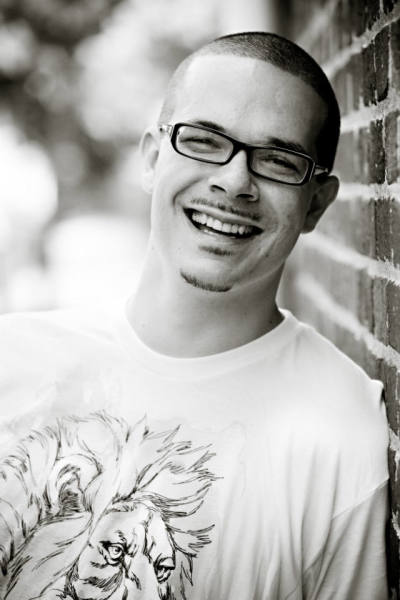 Shaun King, former pastor and self-described techie-humanitarian, spoke with The Christian Post this week about the new project he's working on, his difficulty leaving pastoral ministry and how churches should be tapping into their members' talents and leveraging social media. The Kentucky native and recent NYC transplant also discusses his Twitter beef with Pastors Mark Driscoll and Rick Warren over statements they've made concerning President Obama's policies and faith.
In 2010, King debuted the first Twitter charity auction, TwitChange (which he no longer owns), to help raise aid for victims of the devastating earthquake in Haiti. King, 33, followed up with HopeMob in March of last year, which aims to become "the largest, most active, effective, innovative community of generosity in the world." (Read CP's coverage on how HopeMob). King's crowdfunding platform has won numerous accolades and been spotlighted on Oprah.com, Fast Company and CNN for the way it connects people and organizations with financial needs to people who are able to donate money. Next for the tech innovator is a product called Upfront, a new social platform and possible game-changer King and his colleagues are preparing for launch. Check back with CP for an exclusive report on Upfront.
Below is a transcript, edited for brevity, of CP's phone interview with King, who is married with five children ranging in ages from six months to 13 years old.
CP: Your overall work and experience seem to be very service-oriented and tech-oriented. What's your motivation in putting the two together?
King: I'm most comfortable at the intersection of technology and helping people, that's really what gets me going and gets me excited and what I get most passionate about. It's not easy, but I've spent most of the past 10 years professionally somewhere at that intersection either as a pastor utilizing technology to reach people, to counsel people, advise people, or as the leader of a charity. We started HopeMob about a year ago and that's been a real exciting adventure and it's a big passion in my life.
I've always loved technology, not gadgets so much … but I've enjoyed using technology to connect people to people, and connect people to opportunities to do good. Before social media was a real thing, I didn't know if it was something I could make a living doing. It was such a new endeavor back then, but at this point in my life I feel like the opportunities to utilize technology to help people and to make a difference are endless.
I was raised by a great single mother, I grew up in rural Kentucky, and she's just a really compassionate woman. The thing in my heart for people always came from her first. She was always encouraging me not just to stand up for myself, but to stand up for other people. She has a big heart for people. Even for me, I had a rough time growing up, not just with struggles that everybody would have with a hardworking single parent, but I faced a lot of challenges growing up that thankfully softened my heart and didn't harden it. I've always wanted to use any gifts and skills, any experience that I have, I've always wanted to use these things to make the world a better place and God has thankfully opened up a lot of doors.
I've made tons of mistakes over the past years, but if there's anything I've done well, if I see an opportunity or if I see God moving or going in a direction or opening a door for me, I try to take it, I try not to hesitate. It can be scary sometimes to feel like God is leading you in a certain direction and you don't necessarily know what the end results may be, but God has always provided for me. My family and I have taken a lot of risk over the past couple of years and sometimes it's really hard, but God has been really faithful the whole time so we're just going to keep doing that and keep going where we think God is leading us.
CP: You've also been reaching out to victims of the Boston Marathon bombing. How has HopeMob been helping?
King: People that are still in the hospital because of the attack in Boston, their families are still sincerely trying to wrap their minds around what their next steps are going to be. A lot of people have had entire limbs or parts of their limbs removed. Those families are still in a state of shock. It's very difficult to walk with them and help them assess what's next.
We think over the next few days and even few weeks, we'll continue to help a lot of those families privately. One of the things we did publicly is we offered to help any families that needed any assistance with travel arrangements. A lot of these men and women who were injured in Boston have family members all across the country who needed to fly in or wanted to fly in. We just volunteered to help cover the airfare for those things and we've already done some of that quietly.
Family members have reached out to us and we've tried to be able to provide them with any resources that they need. And we've told every family member as well, beyond providing airfare if there's anything we can do we want to do it. We know that during a crisis like this, sometimes it just helps people to know that there's somebody out there that cares and somebody has the means to help them. We try to fill that void the best we can.
CP: You retired more than a year ago from pastoral ministry. What's life like now out of the pulpit and do see yourself ever returning to lead a church?
King: It's been a difficult transition actually. I really thought I would always be a pastor and I've served churches for most of my adult life after college even as an assistant pastor or as a senior pastor. I sincerely never had any plans not to be pastoring.
When I was pastoring Courageous Church in Atlanta, I made some decisions that I thought were really going to lead the church in the direction that honored Scripture and where I really thought at the time people wanted to go. I think in some ways I moved people too quickly for their comfort and it just didn't work. Some people really loved the changes and transitions that I was proposing, but it didn't work. When I left, it was amazingly difficult for me. I felt like I had lost a child in a way. You know starting the church, I always thought that's what I would do. I literally got months and months of counseling and coaching to really kind of help me see into the future and help me understand my strengths and weaknesses and begin planning for what's ahead.
I sincerely don't think a lot at this point about pastoring again, but when there are tragedies like what happened in Boston … I'm in California today, and I was just so hurt when Pastor Rick Warren's son committed suicide. During times like that it makes me wish that I was still a pastor. Not just for the Sunday morning influence in the pulpit, but the church is, I still believe, one of the best ways in the world to provide hope, and I got to do that a lot as a pastor, just to call on people during difficult times.
I've just now, it's been almost two years, and I've just now got to the point where I feel like I miss that a little. I don't have any plans at all on pastoring, but I've always said to my family I would never just close the door altogether. I'm not sure if I would do it again. Even a lot of my mentors and coaches, and a lot of them are pastors, they feel like there's a lot for me to do in business and other ways for me to go and reach and help people. I'm always open and, without being too spiritual, or believing something on God. I'm always open to God. I'm just open in general to what the future has. I haven't even really considered any next steps. Whatever I do with the church in the future, I hope it has something to do with technology in some way.