Horrific details of Jayme Closs' kidnapping revealed as suspect Jake T. Patterson is charged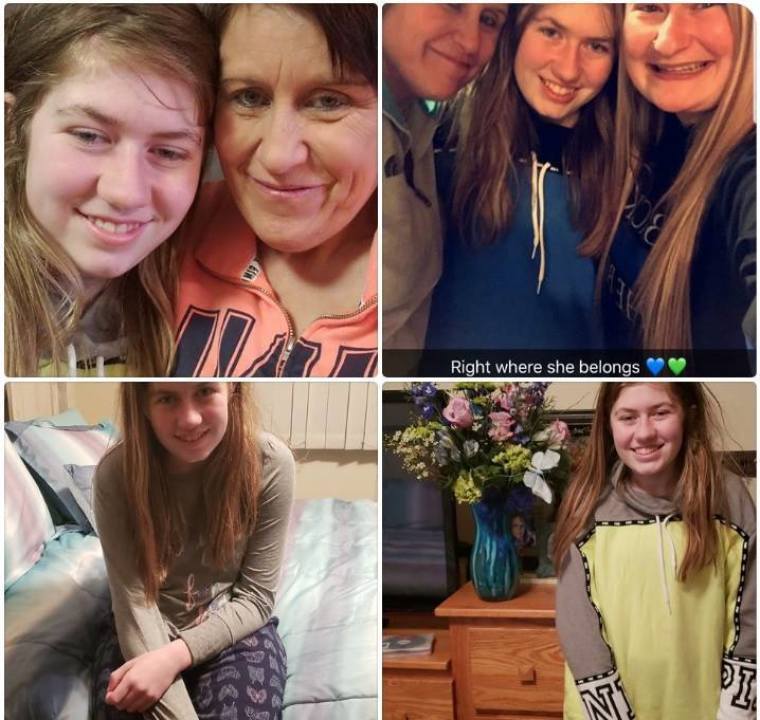 In court documents released on Monday, Wisconsin investigators detailed the four minutes of murder and mayhem endured by 13-year-old kidnapping survivor Jayme Closs as she was captured by 21-year-old suspect Jake Thomas Patterson.
Patterson was charged with two counts of first-degree intentional homicide, one count of kidnapping, and one count of armed burglary on Monday. He did not enter a plea during his short court appearance but investigators say he confessed to the crimes and explained how he planned and abducted a teenager he did not know. He also decided to eliminate anyone who would dare stand in his way of taking her, a report in The New York Times said.
Jayme was kidnapped from her Barron, Wisconsin, home on Oct. 15, 2018, where her parents were murdered but Patterson reportedly told authorities that he had planned to take her earlier.
Patterson told investigators that a week before he kidnapped Jayme, he drove to her home to take her but changed his plan because there were all kinds of cars in the driveway. He went back again a day or two later but changed his mind again when he saw lights on inside Jayme's home and people walking around.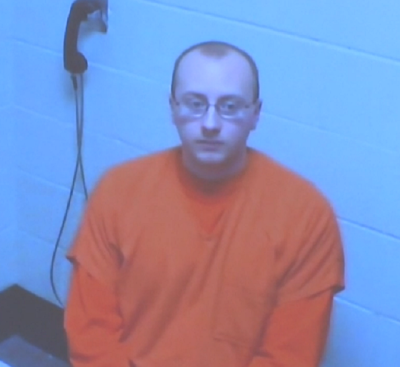 Jayme told investigators that on Oct. 15 she went to see why her dog was barking when she saw a vehicle coming up her driveway. Patterson emerged and shot and killed her father at the door while she and her mother ran to hide in the bathroom.
Her mother was holding her in a bear hug when Patterson fired at the doorknob and pushed his way inside. He ordered her mother to put tape over her mouth but she could not do it so Patterson did it himself and bound her before fatally shooting her mother. Patterson then dragged Jayme to the trunk of his car and left for his home. All of this reportedly happened in a span of about four minutes.
In the next 88 days until her escape last Thursday, Jayme told investigators she was held against her will inside Patterson's cabin. He would force her to hide under his twin-size bed whenever he had guests over or when he left. There were instances when she had no food, water, or access to a toilet for up to 12 hours she recalled.
On the day she escaped, Patterson told her he would be gone for a few hours. She forced her way from under the bed and took a pair of men's shoes and ran to a nearby road asking for help.
A woman who was walking her dog who helped the teenager recalled her saying, "I'm Jayme Closs. I don't know where I am." And then: "Please help — I want to go home."
Brian Wright, Barron County's district attorney, called Jayme's escape "incredible."
"You can see the amount of control that he was exerting over her, and at some point she found it within herself at 13 years old to say, 'I'm going to get myself out,'" he said on Monday.
Patterson is being held on $5 million bail.
Jayme's supporters, who have been sharing updates from her family on the Facebook page "Healing for Jayme Closs" about her recovery, shared smiling photos of the teenager with her family as details of her ordeal were made public.
"So as much of a gut wrenching day as today was with reading the criminal complaint, we thought we would share this beautiful smile. This shows how strong Jayme is and that no matter what she went through, with all her family and friends' love and support, she will make it through. She is #Jaymazing and we love her!" the group said.
Some parents in Barron are now worried about allowing their children to walk alone to school or wait alone for the school bus as Patterson reportedly became fixated with the teenager last fall.
Investigators say he just "knew that was the girl he was going to take," when he saw her boarding a school bus and he set his plan to take her after that.
"I'll be taking my child to school," Amy Christensen, the manager of Skippy's Pub in downtown Barron, told the NY Times of her young daughter. "I've been holding her close every night."