Horrific Persecution of Japan's Early Christians Revealed in New Book, 'Christ's Samurai'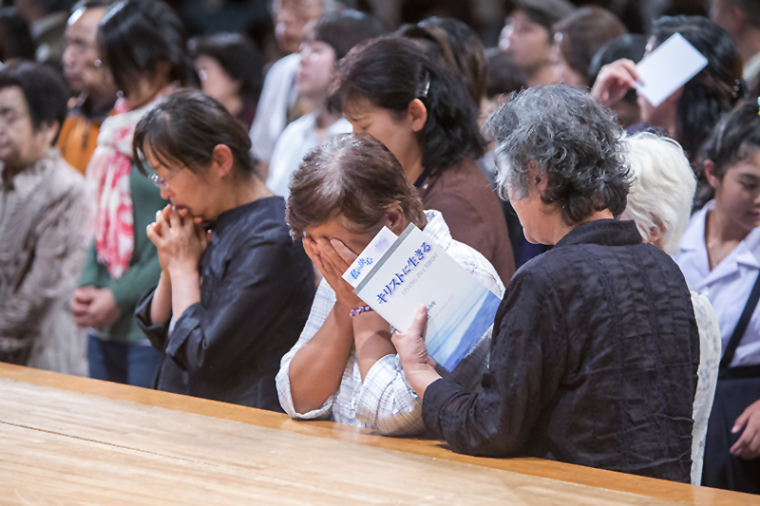 A new book, Christ's Samurai, tells the story of early Christianity in Japan during the feudal era in the 17th century, when some Christians were branded with hot irons, dipped repeatedly in boiling water and crucified, for being part of an uprising.
Believers were also straddled with straw coats made of grass and set on fire, says the book, Christ's Samurai: The True Story of the Shimabara Rebellion, by Jonathan Clements, a Visiting Professor at Xi'an Jiaotong University in China, according to Japan Times.
Clements also describes how a pregnant woman was kept in a submerged cage leading to the death of both mother and the baby, an incident that might have triggered the Shimabara Rebellion, an uprising in southwestern Japan lasting from December 17, 1637, to April 15, 1638, during the rule of Edo bakufu, the last feudal Japanese military government.
"In 1638, the ruler of Japan ordered a crusade against his own subjects, a holocaust upon the men, women and children of a doomsday cult. … Introduced a century earlier by foreign missionaries, the sect was said to harbour dark designs to overthrow the government," the introduction to the book reads. "Its teachers used a dead language that was impenetrable to all but the innermost circle of believers. Its priests preached love and kindness, but helped local warlords acquire firearms. They encouraged believers to cast aside their earthly allegiances and swear loyalty to a foreign god-emperor, before seeking paradise in terrible martyrdoms…"
The cult was an open revolt, led, it was said, by a boy sorcerer, the introduction adds. "Farmers claiming to have the blessing of an alien god had bested trained samurai in combat and proclaimed that fires in the sky would soon bring about the end of the world. The Shogun (military commander) called old soldiers out of retirement for one last battle before peace could be declared in Japan. For there to be an end to war, he said, the Christians would have to die."
The shogun's forces won after thousands of Christians were slaughtered, and it was "a genocide against fellow Japanese, all to create a Japan that could claim unity of belief and purpose," according to Clements.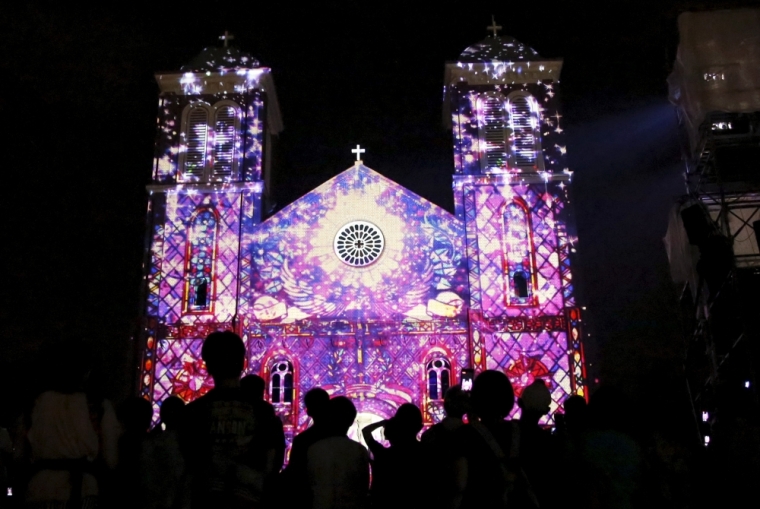 The Sawada Miki Kinenkan museum in Oiso in Kanagawa Prefecture reported this week that more than 30 sword guards in its possession were likely used by "hidden Christians" from the same period.
"It is extremely rare to find sword guards (hidden Christians) used after the adoption of anti-Christian policies," said a museum official, according to The Asahi Shimbun. "The findings indicate that they kept their deep faith (despite persecution)."
Yuhiko Nakanishi, chairman of the nonprofit group Nihon Token Hozon Kai, was quoted as saying, "A characteristic of sword guards made after anti-Christian measures were taken is that Christians carefully hid crosses in their designs. We concluded the designs show the faith of hidden Christians."
Last month, Japanese authorities discovered the remains of a 17th century Italian Catholic priest, known as the "last missionary martyr" to Japan for his efforts to advance Christianity.
"It is the first time we've found a near match of the bones of a foreign missionary," Waseda University professor Akio Tanigawa, was quoted as saying. "This is an extremely important discovery for the history of Christianity in Japan."
Japan is one of the least Christian nations in the world.
Japanese people value human relationships more than truth and principle, explained Minoru Okuyama, director of the Missionary Training Center in Japan, during his presentation at the Tokyo 2010 Global Missions Consultations.
"Because they are afraid of disturbing human relationships of their families or neighborhood even though they know that Christianity is the best," said Okuyama, who previously was Buddhist and a Shintoist. "Thus, Japanese make much of human relationships more than the truth. Consequently we can say that as for Japanese, one of the most important things is harmony; in Japanese 'Wa.'"
He added, "[T]hose who harm the harmony are bad, whether they are right or not has been beside the question."
Less than 1 percent of Japan's population is Christian even though the religion was brought to the country over 150 years ago. Okuyama noted that Christianity is thriving in neighboring China and Korea because the mentality of the people is to "make more of truth or principle than human relationships."
Okuyama, however, stated, "The seed of the Gospel never falls to the ground in vain. Let us do our jobs!"