House Democrats seek to restore abortion group funding on first day of new Congress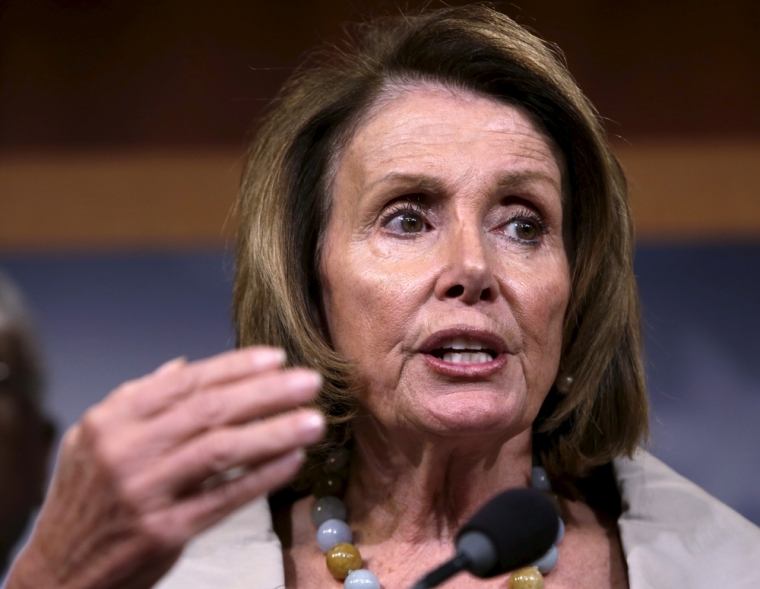 The newly sworn-in Democrat-led House of Representatives plans to vote Thursday on a spending bill to end the federal government shutdown that includes a provision to provide funding to Planned Parenthood and other abortion groups.
Pro-life groups and prominent conservatives are speaking out against Speaker of the House Nancy Pelosi and House Democrats for slipping language into the Consolidated Appropriations Act of 2019 that would among other things restore federal funding to overseas organizations that provide and promote abortion.
Such funding was stripped from organizations like International Planned Parenthood by one of President Donald Trump's first acts as president when he expanded what was known as the Mexico City Policy preventing foreign aid dollars from being used to fund organizations that perform abortions overseas.
Trump's policy is called Protecting Life in Global Health Assistance and forces NGOs to agree as a condition of receiving federal funding that they will not "perform or actively promote abortion as a method of family planning."
Abortion advocates lambasted the move and labeled it a "global gag rule." But on the first day of the new Congress, the Pelosi-led House are trying to repeal that provision.
According to the Washington Examiner, the spending bill will also increase funding by $5 million for the United Nations Population Fund, which has been criticized by pro-life organizations and the Trump State Department who say that the entity participates in a program of "coercive abortion or involuntary sterilization."
"On day one of the new Congress, Nancy Pelosi and House Democrats are already trying to foist a radical pro-abortion agenda on the nation," Marjorie Dannenfelser, president of the national pro-life grassroots organization Susan B. Anthony List said in a statement. "A strong majority of Americans oppose taxpayer funding of abortion. Acting on the clearly expressed will of the American people, President Trump and his administration have taken a bold stand for life by stopping billions of dollars in foreign aid from being used to push abortion overseas."
Dannenfelser said that the House spending bill would again make "taxpayers complicit in the exportation of abortion and destruction of countless unborn children around the world."
"This is unconscionable and we oppose the bill in the strongest terms," she said.
Republican Sen. Marco Rubio of Florida, a former presidential candidate, slammed the House bill in a statement posted to his website. He assured that such a bill has "no chance" of actually becoming law.
"Apparently, Democrats in their first day as the House majority intend on pushing divisive, pro-abortion policies that would allow taxpayer dollars to flow to international organizations that promote and perform abortions," Rubio stressed.  "This is nothing more than far-left wing theater as these policies have no chance of passing the Senate or being signed by the President."
Rubio vowed to ensure that the bill is defeated.
Pro-lifers and conservatives were elated when Trump reinstated the Mexico City Policy in 2017 and many viewed it as a fulfillment of part of his campaign promise to advance pro-life policies.
According to the Christian conservative advocacy group Family Research Council, the House will vote on two spending bills Thursday. The second is a short-term continuing resolution to keep the government running until Feb. 8.
As the federal government has been in a partial shut down for 12 days over Trump's desire to build a border wall, the House spending bill does not include funding for the wall.
Although the Democrats have the votes to pass the legislation, Senate Majority Leader Mitch McConnell, R-Ky., has vowed to block the bill in the Senate.
"The legislation that House Democrats are reportedly planning to introduce would not be a serious contribution to these negotiations. It isn't comprehensive. It ignores the needs of border security," McConnell said in a statement.  "It's exactly the kind of proposal you'd expect if the incoming House Democrats were choosing to stage a political sideshow rather than do the hard work of helping to govern the country. A total non-starter."
"Will these new Democrats come to Washington ready to roll up their sleeves, work together, and make laws?" McConnell asked.  "Or are they going to waste time on partisan show votes that will do nothing to move the country forward? That's the question: Political performance art or responsible governance? We'll get an early signal in the next few days."