Ohio fails to override Kasich's veto of 6 week heartbeat abortion ban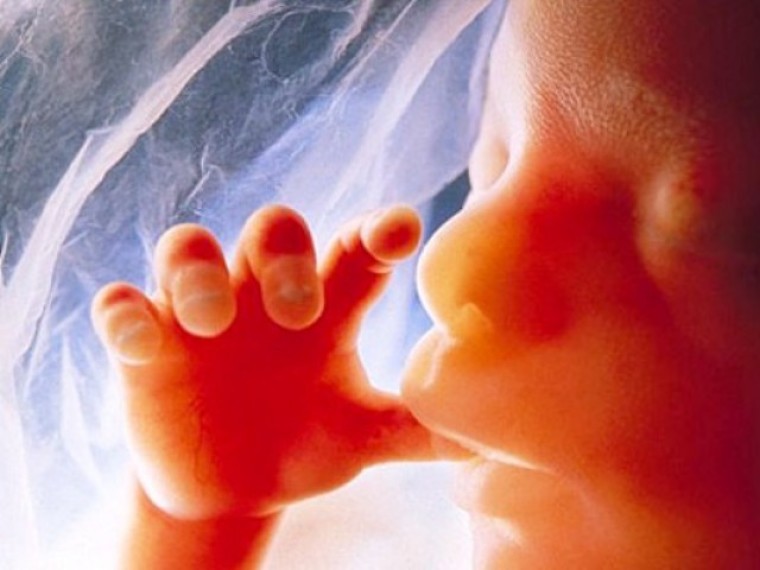 The Ohio state legislature has failed by one vote to override Gov. John Kasich's veto of a bill banning abortion as early as six weeks, which is when a baby's heartbeat can first be detected.
Had it passed it would have been one of the most restrictive measures on abortion in the country. The fetal heartbeat bill would have made it illegal for doctors to perform surgical  abortions at that stage, subjecting them to one year in prison if found guilty of doing so.
The state Senate needed 20 votes for an override. Without debate, only 19 senators voted to do so and 13 voted against the veto on Thursday.
The bill is likely to return next year and Governor-elect Mike DeWine, a Republican and longtime pro-life voice, has indicated he would support it. Should he sign it into law it's expected to be challenged in court.
In vetoing the bill, Kasich, a Republican who has supported pro-life measures in the past, said the state would be mired in expensive litigation. Last year, Kasich signed a bill into law banning abortions solely on the basis of a Down syndrome diagnosis. 
"The key vote was cast by Republican Sen. Bill Beagle, R-Tipp City, who is term-limited out of office in a week and will join the treasurer's office. Earlier this month he voted for the bill; Thursday he joined four other Republicans in voting against an override," Cincinnati.com reported Wednesday.
Pro-life advocates are voicing their disappointment with Kasich and the legislature's failure to override his veto, but are hopeful for what is likely to occur in 2019 with DeWine in office and Republican majorities in both chambers of the legislature.
"To blame his decision on the overtly unconstitutional Supreme Court abortion decision is a terribly weak excuse; and meanwhile, babies keep dying," said Jenna Ellis, director of public policy for the James Dobson Family Institute in a statement to The Christian Post on Friday.
"[B]ut we remain encouraged that Ohio will pass the Heartbeat Bill in the next session and we encourage them to do so as quickly as possible to save the lives of our smallest children. We are also hopeful that more states will gain courage and conviction to pass similar legislation. Abortion should not just be illegal; it should be unthinkable," she said.
Ohio Senate President Larry Obhof said of those gathered in the Senate gallery cheering the demise of the Heartbeat Bill that their celebration "will be short-lived."
The National Abortion Rights Action League Pro-Choice Ohio put out a statement saying Thursday's vote was a "small and brief" victory.
The proposed Ohio bill is being seen as potential legislation that could trigger a Supreme Court review of Roe v. Wade, the 1973 landmark case legalizing abortion nationwide.
Proponents of the measure have not hidden this goal and are more hopeful now that the high court appears to be headed in a more conservative direction following the retirement of long-time swing vote Justice Anthony Kennedy and subsequent installment of Justice Brett Kavanaugh to the bench.
"This legislation is 100-percent crafted to be an arrow that goes at the heart of Roe v. Wade," Republican Rep. Christina Hagan, the primary sponsor of the legislation, said last week.