Houston Pastor Reportedly Refused to Host Funeral for 93-Y-O Member Because She Didn't Tithe Enough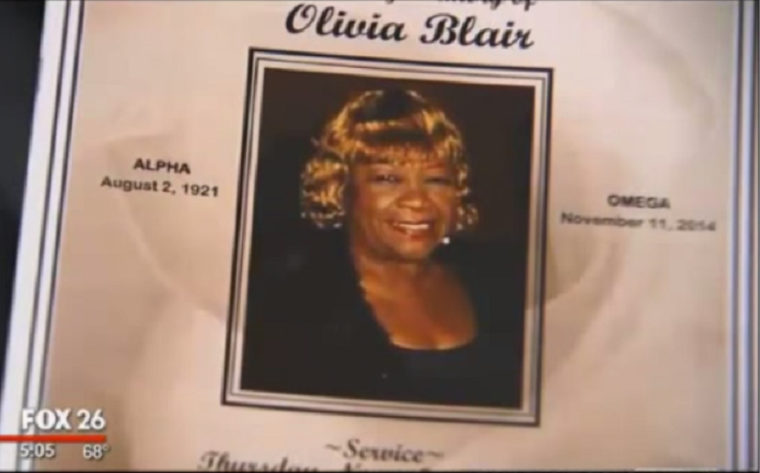 The pastor of a Houston, Texas, church reportedly refused to host the funeral of a 93-year-old woman who had been a member of his congregation for 50 years because she was not current with her tithing to the church.
According to a My FOX Houston report, Pastor Walter F. Houston of Fourth Missionary Baptist Church refused to bury longtime member Olivia Blair after she died because her lack of financial contributions made her ineligible for the courtesy under the church's bylaws.
The Christian Post reached out to the church for comment on the situation on Wednesday but did not receive a response at the time of publication.
According to Blair's daughter, Barbara Day, however, the church's refusal to bury her mother was devastating.
"It was like the last insult in the world, there was nothing else that I could do for my mommy but funeralize her in the church that she loved and worshiped all of her life, even as a little girl," Day told My Fox Houston.
She said the pastor told her that her mother "had not paid her dues, and she had not attended the church in recent years."
Day explained the reason for the lapse was illness and the church knew that her mother was sick.
"For the last two years, my mother has been in either a nursing home or she's been in a hospital. ... And the last few months, she was in a coma!" said Day who was forced to get help from another church.
"There's no explanation for anybody that has been paying dues for a church that long, for him to make me have to roll my mother's body around town, and somebody finally picks her up and says, 'Yeah, we'll do the best we can,'" said Day. "They knew she was ill! They don't care! All they care about is getting money, money, money, money, money!"
"Even retail stores give people more respect than that," she continued. "I don't understand why we've become so commercialized with religion! What does this have to do with God? Why can't I give my mother her last wish to be funeralized in a church that she loved so much?"
Tyrone Jacques of PimpPreacher.com said he reached out to pastor Houston to convince him to reconsider before going public with the story, but he would not relent from his position.
"After my discovery interview with Barbra Day and her daughter, I set out to see if I could convince pastor Walter F. Houston to reconsider. I also encountered the same bull headed pastor that lacked all compassion for this family. In his opening statement to me on Sunday, Nov. 16 Rev. Houston made it very clear that celebrating the life of Mrs. Olivia Blair was the farthest thing from his mind," wrote Jacques.
Jacques said Houston told him: "I am not changing my bylaws for someone who was not active. Olivia Blair had not been a member of this church in eight or nine years! If the family cared so much then why didn't one of them at least send a dollar over here to reserve her membership?"
Jacques said he even offered to pay the cost of the funeral but the church did not budge.