How About Church at Chick-fil-A?
How About Church at Chick-fil-A?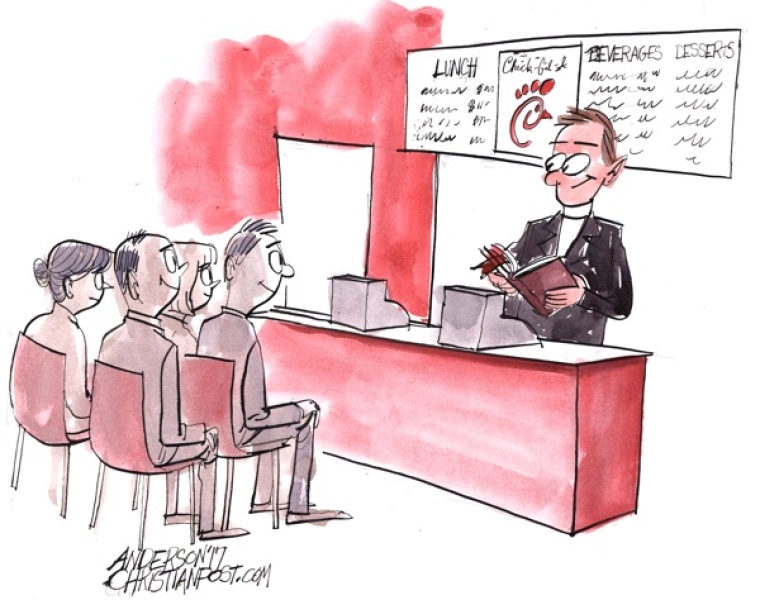 Since 1946, fast food restaurant chain Chick-fil-A has shuttered its stores each Sunday to allow employees "to rest and worship if they choose." Last Sunday, however, a Chick-fil-A restaurant in Henrico, Virginia, was open for business but it wasn't the kind that involved the sale of chicken and biscuits.
White Oak Community Church, which usually holds services at the Econo Lodge on Williamsburg Road in Sandston, suddenly learned on Sept. 3, that they could no longer use the hotel's ballroom for worship.
Read more at: http://www.christianpost.com/news/virginia-chick-fil-a-opens-doors-on-sunday-so-displaced-church-can-worship-199039/