Crisis in church leadership: How celebrity pastors can avoid failing the fame test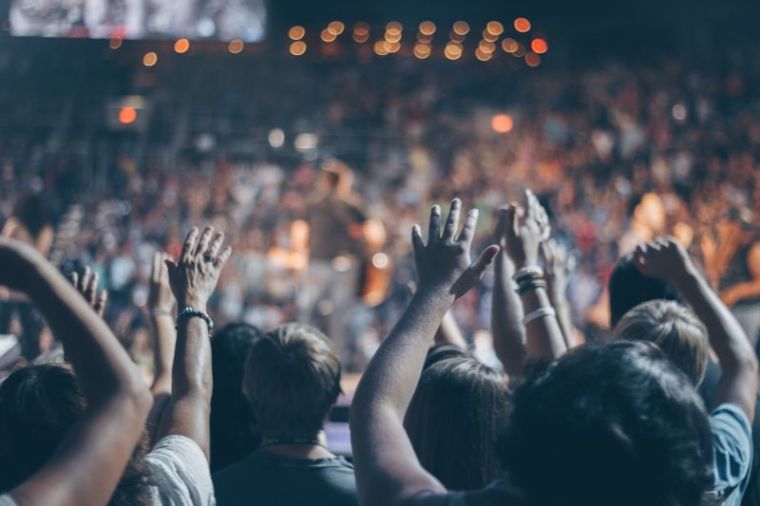 'Dumbed down what it means to be a pastor'
Young argued that pastors are bred for insecurity: "We want to be cool. We want to be accepted. We want to be liked. And when we do that, we'll start down that road of compromise."
Social media also gives a dangerous "wrong impression" of what it means to be a pastor, saying that pastors who get the most views, clicks and likes are the ones seen wearing trendy clothes while standing next to celebrities.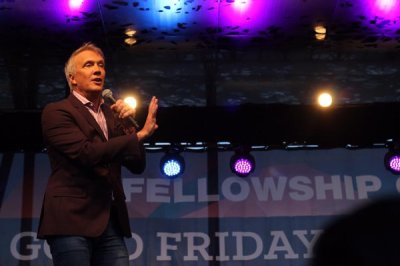 "We've sort of dumbed down what it means to be a pastor," he explained. "When it comes to celebrities or people who are far away from God, you can't play on their playground. You have to meet them in areas that will not cause you to compromise. Evangelism is sometimes used as an excuse for compromise."
The Church Body must prop up leaders whose aim, desire and vision are organized around the love of God and neighbor — not the person with the most appealing social media accounts, Sauls contended.
"The Apostle Paul didn't say, 'Watch your brand or your reputation closely and persevere.' Sauls added, 'Watch your life and your doctrine and persevere in that.'"
Christian leaders must wrestle with the tension between Jesus' call to be humble and be careful not to draw attention to themselves, Sauls added.
"That's sort of the essence of humility. It's not that we think less of ourselves; it's that we think of ourselves less. We don't brag, we don't boast, and yet at the same time we are called to draw attention to ourselves," Sauls said, citing the Sermon on the Mount, where Jesus said, "Let your light shine before men that people may see your good works and glorify your Father in Heaven."
"We have to figure out what that tension is, where on the one hand, we are very shy about ourselves and very boastful about making our faith public in such a way that the world sees a demonstration of the beauty of what Christ does in people and communities."
Friendship and accountability
Research from the Barna Group has found that pastors can often experience difficulty when making friends. Pastors are more likely than the general population to suffer from loneliness and isolate themselves from others.
The inability of many pastors to keep close friends, Sauls said, is a severe problem in church leadership.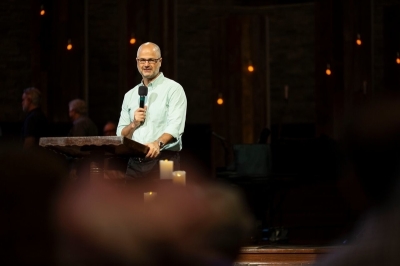 He challenges pastors and church leaders to ask themselves: "Are there people in my orbit who know me well enough to discern clearly and accurately whether or not I'm walking with Christ? If they sense something's off, do they also have the freedom to challenge me without fear of punishment or retaliation or being pushed out?"
"The common thread seems to be that the person who falls into those traps has either created or had created for them a situation where they were no longer accountable to anyone or answering to anyone but themselves," he said. "And then slowly they drifted away from having friends and close companions to a different model where functionally they have servants and admirers."
Every individual in a ministry organization, the Gentle Answerauthor said, needs accountability congruent with their authority.
"I think that's why God put us in community; I think that's why Paul had traveling companions," Sauls stressed.
The "one-anothering" passages in Scripture — Love one another (John 13:34); be devoted to one another (Romans 12:10); Build up one another (Romans 14:19; 1 Thessalonians 5:11) — are "very instructive in terms of how we can create a community life together," Sauls said.
Young added that while accountability is essential, pastors can "only be held as accountable as they want to be."
"You can't legislate morality and purity," Young said. "It has to come from that relationship with Jesus and walking with Him and being as wise as a serpent is innocent as a dove."
"When you're down and emotionally drained, you're susceptible to temptation. You can over eat, over sex, overspend — it's deadly," Young warned, adding that the overarching issue is a "personal one with the pastor and his relationship with God, his spouse and others around him."
"You can have all of the elders and boards and meet with people for prayer, and all of those things are great, but at the end of the day, it's a person's standing and lifestyle before God. … It's a sin issue and it's a holiness issue."
In addition to demonstrating transparency with his accountability partners, Youssef said that three people are aware of his whereabouts at all times. He releases his finances and tax returns to five members of his leadership and his technological devices are fully accessible to his spouse and staff.  
Such measures are "necessary," Youssef said, adding that everyone — regardless of their title — is "very capable of self-deception." 
"We can never get to the point where we say, 'I trust my own judgment,' because you cannot," he said. "Scripture tells us the heart is deceitful above all. So what do you do? You build a wall around those areas that are going to cause your downfall."
Discipling the next generation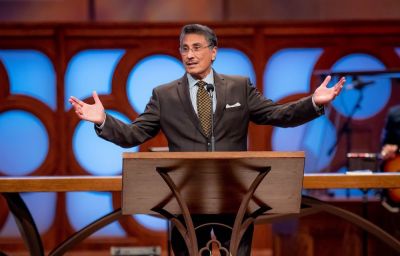 For the Church to be an effective witness in an increasingly secularized culture, Youssef believes the next generation of church leaders must have a firm grasp on the Word of God and focus on discipleship. He said it is vital to uphold the authority of the Scripture and pass it on to the next generation "unmolested."
"I tell younger pastors, 'Don't even go into the ministry if you are not going with the absolute commitment to the authoritative Word of God; not the clever quips and the nice stories and the jokes and trying to be a comedian,'" he said.
"'If the Rock of Ages is not under your feet, it's going to get on top of your head and smash you. If the Rock is not under your feet, holding you, it will crush you.'"
Young emphasized the importance of young pastors finding mentors outside the church who constantly point them to Jesus. He also stressed that being a pastor is "extremely lonely and isolating."
"They need to know they are specifically called by God into the ministry," Young said. "There has to be a moment, a time period, where they understand that. Walk with God each and every day. They need to know they are doing this for an audience of one and are called to please their Heavenly Father." 
"Lean into the Lord for your spouse, for your kids," he continued. "Be faithful as a leader before God, and just let the chips fall where they may. It's about glorifying God and everything that we do, say, touch and feel."
Sauls agreed that for the Church to flourish, young pastors and ministry leaders must make sure that their personal lives align with their "professional faith." 
"Make sure that you are the same man at the dinner table or same woman at the dinner table as you are when you're leading a Bible study or preaching a sermon," Sauls advised. "Watch your life closely and watch your doctrine closely. Stay aligned with Scripture and stand under it, don't stand over it. Let it revise you — don't revise it."
"If we can follow those two instructions consistently, we'll be fine, and the Lord will be glorified," he added. 
Pointing people to the cross 
Instead of using their platforms for their own fame and glory, pastors and ministry leaders must continually point people to the cross, Youssef said. He challenged pastors: "Please return to your first love, and allow Jesus to bless you, instead of trying to bless yourself and manufacture a blessing."
"His blessing is permanent, His blessing is lasting, and His blessing is eternal," Youssef said. "Go back to the Word of God, uphold the infallibility of the Word of God. Go to the trouble of expounding the Scripture, explaining why these difficult passages are there, go to the trouble of expository preaching because that's the only thing that's going to convert listeners."
Pastors need to get "back to that to believing that the power to convert is in the Gospel, not in our own slick presentation," according to Youssef. 
Sauls urged pastors — particularly those of successful, growing churches — to routinely examine their hearts and ask themselves: Are we stewarding these resources for good? Or are we distorting them? Are we in this for our own glory, fame, reputation and honor? Or are we in this for Jesus' glory and fame and reputation? 
"Are we stewarding the things that have been entrusted to us for the glory of God and for the benefit of our neighbor and the flourishing of the priorities that God has put forth in His Word? Or are we using those things to serve ourselves, whether it's to boost our own egos and platforms or line our own pockets?" Sauls asked. 
Sauls assured that there's nothing wrong with running a well-led organization that prioritizes excellence and wants to flourish financially. "But it all depends on why you want to flourish."
"Do you want to flourish financially in order to have long pockets and in order to be powerful and have control? Or is it because you want to have a greater capacity to serve your community and bless your neighbors and meet the needs of the neediest among you and the hurting?"