How Do You Bring Peace to a Country Where 45,000 Die of War-Related Incidents Monthly?
Since 1998, the conflict and humanitarian crises in the Democratic Republic of Congo (DRC) have ravaged the country's population of 65 million. Close to five and a half million Congolese have perished and nearly 45,000 die monthly because of related incidents. Women are vulnerable in the country — a 2011 study asserted that 48 women are raped every hour.
In a conflict that's lasted over a decade, what will bring peace?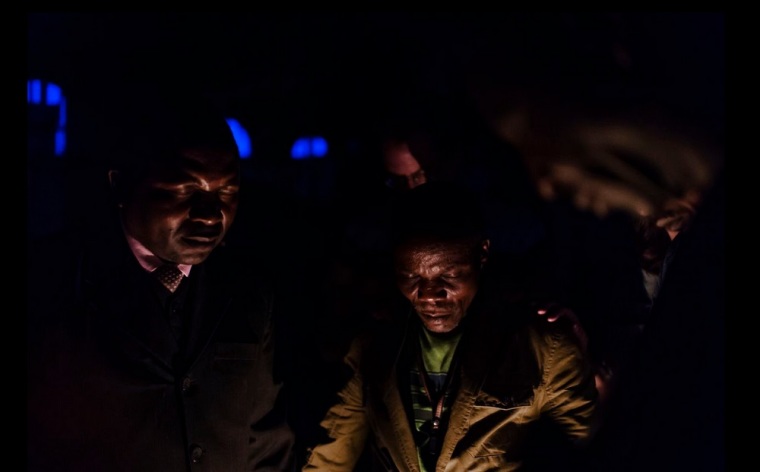 While the country is currently trying to figure out how to address the problem on a broader, federal level, part of the hyper-local answer lies in the work of Marcel Serubungo. A Congolese pastor, and Church Mobilization Director for the Christian humanitarian group World Relief, Serubungo first found his start in community development work when he organized relief efforts after a 2001 volcano erupted in the area.
Serubungo hails from Goma, a city of about one million that is located on the DRC's eastern border, just miles from Rwanda. After a genocide in the neighboring country killed 400,000 of its population in 1994, many of those responsible for the massacres fled to the region and killed people in the DRC, exacerbating the land and ethnic disputes already plaguing the area.
"At the grassroots level we have a problem of tribes. Tribes have been fighting among themselves. So, as you know, in the Congo we have more than 450 tribes and some tribes were fighting because of land disputes and identity things and so on," Serubungo told The Christian Post. "At the grassroots level people really suffered because villages are attacking villages and that conflict has stayed until now in the hearts of people."
"In Goma we have more than 14 tribes," Serubungo added. "There are people who would not greet one another because they came from different tribes."
To combat these local conflicts, World Relief introduced Village Peace Committees, a grassroots peacemaking program, in 2010 and invited Kivu's pastors to join their program.
"At first it was difficult because they didn't want to get together. But we sat with them for three days and discussed love, forgiveness and reconciliation. Eventually, the pastors [got to a place] where they became ready to forgive each other and everything started just to come together," said Serubungo.
In addition to this training, the pastors in the program began to preach at one another's congregations.
"The pastors became like a light which is now shining in the community so now their tribes became like friends and they are doing very well," said Serubungo.
VPC work has currently been offered through 620 churches with plans to increase its influence in the DRC and its "450 tribes."
"Our goal is to create 1,000 committees in the five provinces of eastern Congo," said Serubungo. "That would mean 10,000 people trained to serve on the committee using conflict resolution techniques."
As Christians make up 96 percent of the DRC's population, the majority of the Village Peace Committee work is carried out within the Church, though Serubungo said that he has also trained Muslims and individuals who still practice their indigenous, ethnic beliefs.
"God is great, God is a good father," said Serubungo. "We have suffered so much, the people of Congo. My hope is that as you, the global church, are praying for us, that…God will just liberate the whole country and the whole country will live in peace."