How Homeschooling Can Revive Conservatism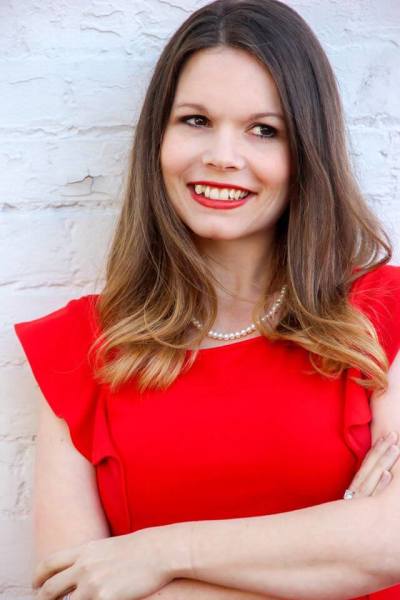 The state of our nation and the family is in desperate need of repair. In fact, it seems almost hopeless but I think the tides can change in a very unconventional yet conventional way: Homeschooling.
Growing up as a Millennial ten years ago, I would never have imagined that I would chose to homeschool my kids. After all, didn't all homeschool children grow up to be sheltered, socially awkward, and lack the academic and emotional intelligence to succeed as an adult in the "real world"?
But now homeschooling is becoming more mainstream and the stigma that surrounded homeschooling over the years is fading, causing many Millennials to reconsider homeschooling as a viable option for their family.
No longer are only the conservative, religious right choosing to homeschool. In fact, 91% of homeschool families choose to homeschool for other reasons besides religious ones.
According to the U.S. Department of Education, over the past decade there has been a 61.8% increase in the number of American children between of ages of 5-17 who are homeschooled. Overall, 3.4 percent of all students are being homeschooled in the U.S. today and the number is steadily rising.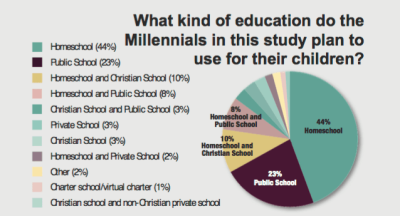 Characteristically, homeschool students are more civically engaged, religious, family oriented and are known for being critical thinkers. Could homeschooling revive family values?
Putting Parents Back in the Driver seat of their Children's Education and Worldview
Children will learn what they live, reflect what they see and think the way they are taught in public school and this is dangerous. It's not the teachers fault but rather a system that has no conscience or esteem for the input of the parent. In fact, there are good teachers in schools but the average teacher is under paid, over worked, under appreciated and is forced to abandon their love for teaching in exchange for a government regulated institution that pushes a "pump and dump" educational model that has abandoned critical thinking and reasoning skills. Standardized testing became the hallmark of educational reform 14 years ago with the introduction of No Child Left Behind by tying federal funding to only high achieving schools.
It seems that our children are feeling the brunt of the bureaucracy as they spend more than 112 hours over their school career taking standardized tests rather than becoming immersed in the beauty of literature classics, history, current events and civil dialog. Sadly, 40 percent of school districts surveyed said test results aren't available until the following school year, making them useless for teachers who want to use results to help guide their work in the classroom. According to the National Center for Education Statistics, children spend on average of 6.64 hours a day in the hands of a system that does not always have the best interest for their child.
The mind of a child is impressionable, a sponge of sorts that is losing the value of family and marriage as they get tossed in with the masses running from class to class with no opportunity to critically think and debate about what they just learned. While it is true that millennials want to live in a society that is fair, equal, just and tolerant, this notion becomes obsolete when it comes to their own children. Millennials are unwilling to be the savior of the public education system at the expense of their own children.
John Taylor Gatto said it best, "The 'Curriculum of Family' is at the heart of any good life. We've gotten away from that curriculum — it's time to return to it. The way to sanity in education is for our schools to take the lead in releasing the stranglehold of institutions on family life, to promote during schooltime confluences of parent and child that will strengthen family bonds."
Over the years, parents have been in the back seat of their children's education confined only to the PTA and cafeteria but homeschooling positions the family right in the center of the academic environment, turning its back on schooling and focusing on education without the bureaucracy.
Homeschooling Can Revive Family Values
Believe it or not, Millennials are more conservative than the two previous generations before them, especially when it comes to family and the role of the parent. In a Pew Research report, 52% (ranking the highest) of Millennials believe that being a good parent is one of the most important things in their lives just second to having a successful marriage and helping others in need.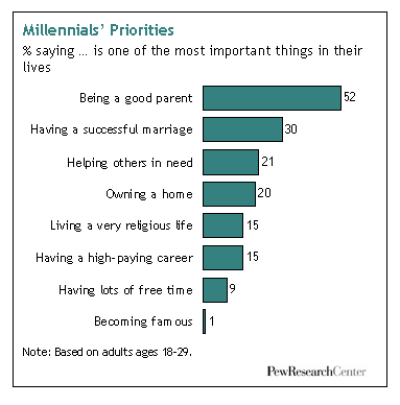 While many Millennials are delaying marriage to pursue education and careers, the ones who have chosen to start a family take their role as parents very seriously, which may be why many are turning to home education by the droves. In a study conducted by the National Home Education Research Institute, children who are homeschooled take on the beliefs and worldview of their parents rather than a big government education system that indoctrinates their pupils with ideals that may be contrary to what is taught in the home.
Education to the Millennial is more than just a place to learn academics but a place to instill values and develop a worldview and personal character that actively engages a society in a transformative way. With this in mind, many Millennial parents are stepping up to the plate to educate and ultimately be the main influence that directs their children's worldview and belief system.
As I look around and see the state of our nation and the families in shambles, home education seems to be a great way to revive the values that our nation was founded upon. Children will learn what they live, reflect what they see and think the way they are taught, making homeschooling quite convincing.
Jennifer Murff is the President of Millennials for Marriage, professor at Regent University and a homeschool advocate. Jennifer has been passionate about the family and marriage in particular for as long as she can remember. Jennifer has conducted years of research involving public, private and non-profit sectors looking at the emerging leaders of today and the families they will produce tomorrow. Jennifer is a graduate of Dallas Baptist University and Regent University where she hold a Doctorate of Strategic Leadership with an emphasis on strategic foresight focusing on millennials and the future of marriage.