How Much Should Teachers Make at Christian Schools?
It was about three weeks ago that I stumble across an article titled Public School Teachers in Long Island are increasingly pulling in six-figure taxpayer-funded salaries a year with generous benefits packages. The average salary in one school district was $161,000 per year. The operational word here is "average."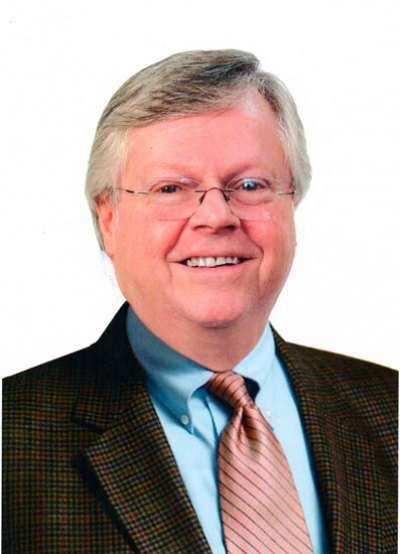 The author of the article Katherine Rodriquez went on to elaborate that these teachers additionally made an average of $24,152 in benefits. But, "the compensation package does not end there." The school district contributed a total averaging $16,041 per teacher to their pension fund. The most flagrant employee expenses were in the Central Islip school district which earned according to www.niche.com a "C" rating in the academic area.
It is interesting to note that this school district is just 20 minutes south of where I taught, at the Stony Brook School, a Christian school on the north shore of Long Island. A salary of $161,000 per year is more than four times larger than the average Christian school salary within 75 miles of Central Islip, New York.
Both my wife and I have worked at Christian schools and colleges at all levels of employment, so we can relate first hand to the subject of compensation with real-life experience. We can also relate to the physical, psychological, and emotional conditions which accompany a Christian school compensation package.
Futhermore there is a "subculture" within the Christian school community of trapped individuals, a community who has to accept what they are offered. "Trapped" with nowhere to go because of the special nature of Christian school educators. Saddest of all is the blow to morale which appears to affect individual decision making.
Over the years my wife and I have served Christian education we have seen dozens, yes dozens, of faculty make poor moral decisions, unfaithfulness to spouses; financial decisions, embezzlement; and a general "lack of integrity!" These people are beaten down. It's no excuse, but it is a reason for their actions.
Now I'm not lost on the idea that Christian school employment is our service to the Lord and that there will be sacrifices to be made by accepting such employment. But for a professional to earn somewhere around $10 an hour is ludicrous. And what about 1 Timothy 5:18? "You shall not muzzle an ox when it treads out the grain," (a reference to Deuteronomy 25:4) and, "The laborer deserves his wages" (ESV). Study this passage. A worker deserves his pay! I would also refer you to passages in Matthew 10 and Luke 10:7 for a better understanding of compensation for service to the Kingdom.
Several factors must be considered while trying to understand why Christian schools pay so poorly. At least five things affect decisions and "pay scale:" tuition, faculty profile, administrative cost, location, and the school board anatomy. You will notice the previous sentence begins with "at least" and that is because space does not allow for an exhaustive list or for that matter a full explanation of these "five" things.
Tuition looms large in any discussion of the Christian school movement. Oddly enough I have not found an established rationale for setting tuition. It is usually a "finger in the wind" decision or "what will the traffic bear" sort of thing. There is always the thought that charging too much will lower enrollment. Not so! But this is the common belief. Something has to give so, an artificially low tuition is established and the budget is then balanced on the "backs" of the faculty by establishing dreadfully low compensation. There goes "cost based" budgeting.
Faculty profile is not always a consideration, but should be. Truth be told if the time were taken to analyze the common Christian school faculty it would be discovered that the average faculty is comprised of young first time teacher, housewives returning to the work force to earn vacation money for the family or personal spending money, and retired teachers or professionals wanting to keep busy who don't need the money. Groups two and three here keep going and are replaced by others like them and group one learns the ropes and moves on to a higher paying position. See the pattern? A kind of revolving door is created.
Administrative cost is a delicate issue because it relates to the "administrative bloat" which we see in government schools, that is to say principals, assistant principals, deans, and etc. While this bloat is creeping into many Christian schools the administrative costs often soar because a "head of school" is hired at a salary so much higher than any other salary at the school. This then keeps other salaries considerably low and doesn't allow for a plan to increase already very poor teacher compensation.
Location cuts both ways. If a school is located in a poor community salary levels may be low when in fact they should probably be high because of the inherent challenges. On the other hand if the community is affluent employees may be found who actually don't need the money because of being a "second earner' of a home which is funded well. This closely relates to the explanation given above in faculty profile.
School board anatomy refers to the actual make-up of the school board. There are three types of school boards: parent run boards, church run boards, and independent boards. These are listed from weakest to strongest corporate structure and governance style. In types one and two board members families will be directly affected by board decisions because spouses and offspring are actively a part of the school. A vote to increase tuition or freeze salaries will meet with resistance because the budget at home will be affected. An independent board can make that decision without having to think about how it will affect them personally, but whether it is fiscally or corporately wise or not.
1 Timothy 5:17 – 22 is a passage which offers some of the most practical biblical regulations for life and administration of Christ's church. In the Christian school an organization which my experience reveals more often operates by the "seat of the pants" than by orderly considered planning could learn a lot by being instructed by and applying a solidly biblical plan of operation.
John Quincy Adams said, "Patience and perseverance have a magical effect before which difficulties disappear and obstacles vanish."
Christian educator Dr. Paul Kienel said many years ago, "The task of training our children to center their lives in Christ and outfitting them for the future is no less than our number one mission in life. Christian school education stands ready to assist in that all-important responsibility."
Shouldn't we take the work of governing and operating Christian schools more seriously? Isn't it about time we accepted the responsibility of our leadership in Christian education by carefully thinking through issues of corporate structure and governance?
Our answer should be a resounding "Yes!" and William Jennings Bryan tells us why, providing clarity to our mission. "If civilization is to be saved from the wreckage threatened by intelligence not consecrated by love, it must be saved by the moral code of the meek and lowly Nazarene. His teachings, and His teachings alone, can solve the problems that vex the heart and perplex the world."
Robert F. Davis has 40 years of experience providing counsel for educational and not-for-profit institutions. He previously served as vice president for Advancement at Bryan College in Tennessee and consulting vice president for Advancement and Alumni Affairs at Liberty University in Virginia.