How Nancy Pelosi Agreed on God's Solution
How Nancy Pelosi Agreed on God's Solution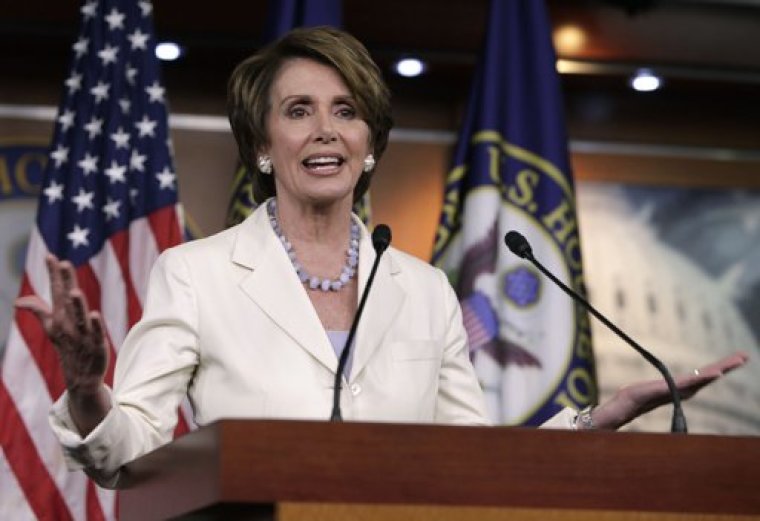 Commitment to even a good cause is absurdly difficult to achieve in our highly partisan national and local politics. However, I know that it is profoundly within our reach.
The two-party system engenders a competition of ideas that could be healthy and productive — but too often now it engenders mere deceit and destructive divisiveness.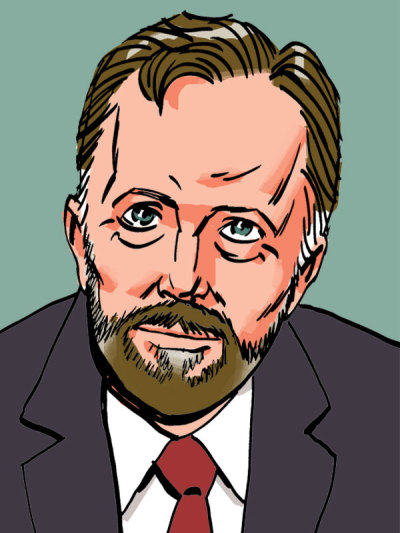 The excessively partisan climate of 2016 so far is both deeply disappointing and discouraging. Legitimate political differences are quite significant this year — but the heated rhetoric has mostly overshadowed and clouded even those strategic differences. And most of the news media provides precious little help, hampered as they often are by their own deeply distorting biases!
Nevertheless, I hold on to a strangely strong hope for more substantive and productive national policy dialog and action.
I hold on to this expectation partly because of an extraordinary, extended encounter I had with Nancy Pelosi in her House of Representatives "Speaker's Office," in October 2007. That meeting reminded me that our Lord Jesus and his Word provide perspective on values and issues in ways that can powerfully unite people across wide spectrums — and for very measurable good for all.
On Thursday, October 11, 2007, friends of mine had an appointment with then Speaker Pelosi — and then they invited to come along with them when they saw me at another meeting in Washington, DC. Their planned meeting with Speaker Pelosi was for them to affirm care for God's creation and to support her proposed legislation for auto manufacturers to make better use of available technologies for more efficient fuel use. Since I had written a lot about "creation care," they thought I could help them achieve their purposes.
The entire meeting seemed to be wrapped up in just 10 or 11 minutes, with my friends and Speaker Pelosi briefly stating their positions and agreeing that her fuel efficiency bill would be good for the country. When Speaker Pelosi then asked if there was anything else anyone wanted to say, I mentally counted to ten to give my friends opportunity to speak — but all were silent.
"I have a question," I then said. "Why is your bill not moving forward? It seems so wise and timely, what is the barrier?"
Speaker Pelosi gave us two explanations: According to her, many Congress people — both Democrats and Republicans — were concerned that climate scientists might change their minds, the environmental argument would then evaporate, and they would all be "left with egg on their faces." Besides, then Congressman Dingell — powerful Chair of the Energy Committee, strengthened by his 55 years of seniority, and restrained by his Detroit auto-workers constituency — would not even bring Speaker Pelosi's fuel efficiency bill before his committee. And if it did not pass through his Energy Committee, even a bill from House Speaker Pelosi could not be voted on in the Congress.
In my dialog with Speaker Pelosi over the next 40 minutes, I helped her see a path and work past these two difficult barriers.
First, drawing from "Dr. Paul's Wager" and the principles of civic engagement of the National Association of Evangelicals, I helped Speaker Pelosi recognize that there are at least eight core Biblical civic principles — such as:
Care for Creation: Protect and Improve the Environment

Defend Religious Liberty

Guard the Sanctity of All Human Life

Look After and Empower the Poor and Vulnerable

Make Peace and Seek Non-Violent Conflict Resolution

Nurture Wholesome Family Life and Protect Children

Pursue Racial and Ethnic Reconciliation

Safeguard Basic Human Rights and Responsibilities
These principles do not depend on scientific or political opinion. These core principles are Bible-based and directly rooted in our shared personal responsibilities to the living God.
As she and I talked, and the others looked on, Speaker Pelosi was writing pages of notes. For those 40 minutes I was in my familiar role as a teacher with an exceptional student!
Along the way, Speaker Pelosi confidently commented that she could now answer the fears of the other Congress people. The issue of God and Biblical principles is a much more secure basis for civic policy than the very debatable issue of human responsibility for "global warming" in 2007 — and now "climate change" in 2016.
Most stunningly, the whole positive political role of Biblical civic principles caught her attention and earned her overt endorsement. To my pleasant surprise, Speaker Pelosi said that she liked and agreed to all the eight core Biblical civic principles that I mentioned!
To bring this contagious enthusiasm down to earth, I pointed out that half of these principles were supported more by Republicans and the other half were supported more by Democrats — but that we Evangelical leaders were committed "to hold both Republican leaders' and Democrat leaders' feet to the fire" on all of them. She loved this bi-partisan prophetic strategy and repeated that she personally endorsed all eight of our core Biblical civic principles.
But what about her second problem? What to do about Rep. Dingell's determined blockage of her fuel efficiency bill? Affirming the difficulty, I urged Speaker Pelosi to find a way around the Energy Committee Chair — because doing the right thing matters to God.
In less than two months, she created enough support among her colleagues — both Republicans and Democrats — that she introduced her bill directly to the floor of the House of Representatives on Thursday, December 6, 2007. Speaker Pelosi violated the 200-year-old Congressional procedure. After a brief 5-minute endorsement in which she twice gave credit to Evangelical encouragement and to God, her bill passed by a wide margin.
Soon a flawed version was signed into law by an unhappy President George W. Bush, just before Christmas. President Bush had threatened to veto it, but when her amended bill had passed both Houses of Congress with veto-proof margins, he had no choice but to sign, contrary to his personal interest.
Speaker Pelosi's political tactic was gutsy. However, more remarkable than Speaker Pelosi's stunning bypass of Rep. Dingell's Energy Committee was her inspiring affirmation of the proven authority of core Biblical civic principles:
1. To guide wise policy decisions and
2. To unite Republicans, Democrats, and Independents
3. For the common good and
4. For the honor of God 
Can anyone do better than that?
Now you know why I still have hope!
Partisan bickering and empty political rhetoric can be overcome with core Biblical civic principles and God-honoring priorities. Speaker Pelosi and I "proved it," at least for her fuel efficiency bill in 2007.
Thank you, Jesus!
When can we try it again? Who is willing?
Dr. Paul de Vries is the president of New York Divinity School, and a pastor, speaker and author. He is a specialist in Biblical hermeneutics and ethics and a life-long advocate of Biblical activism.